When Donald Trump Pretended to Be His Own Spokesperson, John Barron, in the 1980s In the 1980s, reporters seeking a conversation with Donald Trump often found themselves directed to a spokesperson named John Barron. A normal procedure for busy executives, but there's a twist; John Barron was none other than Donald Trump himself, disguised behind a fake identity. Trump's use of this pseudonym, which lasted for a surprising decade, stands in stark contrast to the fearless and unfiltered image he showcases as a political individualist today. This bombshell revelation indicates that the billionaire real estate mogul might not have always been as courageous as he portrays himself.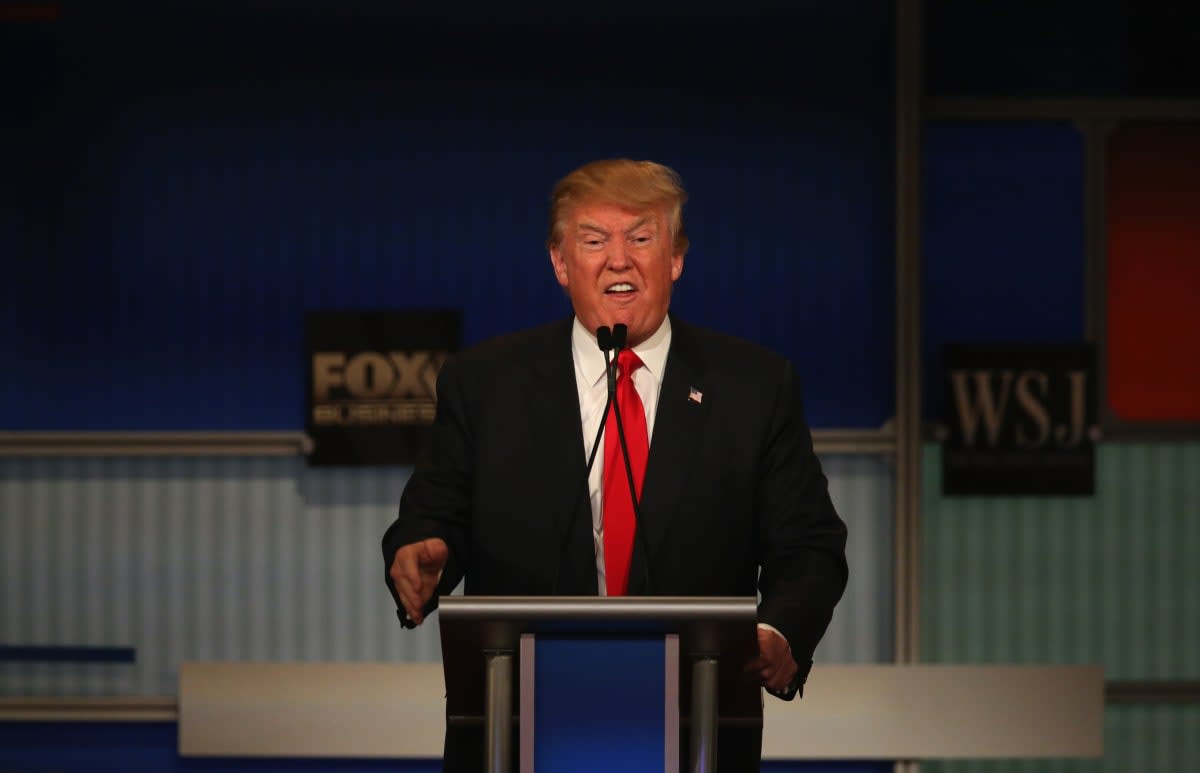 Also Read: Jimmy Kimmel Hilariously Links Donald Trump's Post-January 6 Grief to Eric Trump's Birthday
This pretense began back in the 1980s when Barron first surfaced in a New York Times report about Trump's controversial decision to destroy sculptures promised for the Metropolitan Museum of Art. Trump, recruiting the alias, used it to dodge reporters before eventually granting an interview under his real name, claiming he hadn't been in town. Throughout the years, Barron surfaced in various incidents, acting as Trump's mouthpiece. When the Trump Castle plan fell through in 1984, So-called Barron portrayed it as a business victory, asserting, "It sure is easier to get a large commission on a $105 million sale than to put up a building."
As per NPR, even in his role as owner of the USFL's New Jersey Generals in 1985, Trump, disguised as Barron, publicly pressured the league to cover expenses for quarterback Doug Flutie. As per The Washington Post, Barron commented, "When a guy goes out and spends more money than a player is worth, he expects to get partial reimbursement from the other owners." This charade would have been continued if not for a lawsuit in 1990, where Trump admitted under oath, "I believe on occasion I used that name."
Also Read: 6 Times When Donald Trump Made Headlines That Created a Buzz But Were Forgotten With Time
After the revelation, the Associated Press released a short lighthearted piece about a real-life man named John Baron who was a partner in a management consulting firm. Baron who had learned of Trump's name drama sent him a letter. "I ask only that you consider inviting my mother, the estimable Betty Baron, to lunch in New York as a way of thanking her," Baron wrote. "After all, it was she who came up with the name by which we both have prospered."
Trump's biographer, Michael D'Antonio, suggests that Trump inherited this phony-spokesman tactic from his father, Fred Trump, who sometimes posed as "Mr. Green." Despite the allegations, Trump frequently denied and asserted, "You're telling me about it for the first time and it doesn't sound like my voice at all. I have many, many people that are trying to imitate my voice and you can imagine that," he added. "This sounds like one of these scams, one of the many scams. It doesn't sound like me."
Also Read: Melania Trump Opens Up: No Major Fights or Disagreements With Donald in 20 Years
More from Inquisitr
Trump Targets Judge Engoron's Wife After Gag Order Got Reinstated, Calls Her the 'Trump-Hating Wife'
Nikki Haley Calls for an End to 'Chaos and Drama' in a $10 Million Ad Campaign Dig at Trump