When Donald Trump Called a TV Presenter a 'Nasty Person' on Air While the Audience Cheered Former President Donald Trump is an eminent political figure from the Republican Party in politics. At present, he's attempting to regain his former glory as President of the United States via the upcoming 2024 presidential elections. But the path to his goal doesn't seem to be getting easier due to the amount of legal peril he's in. Among the slew of charges, his admission to possessing classified documents was one of the most talked-about cases.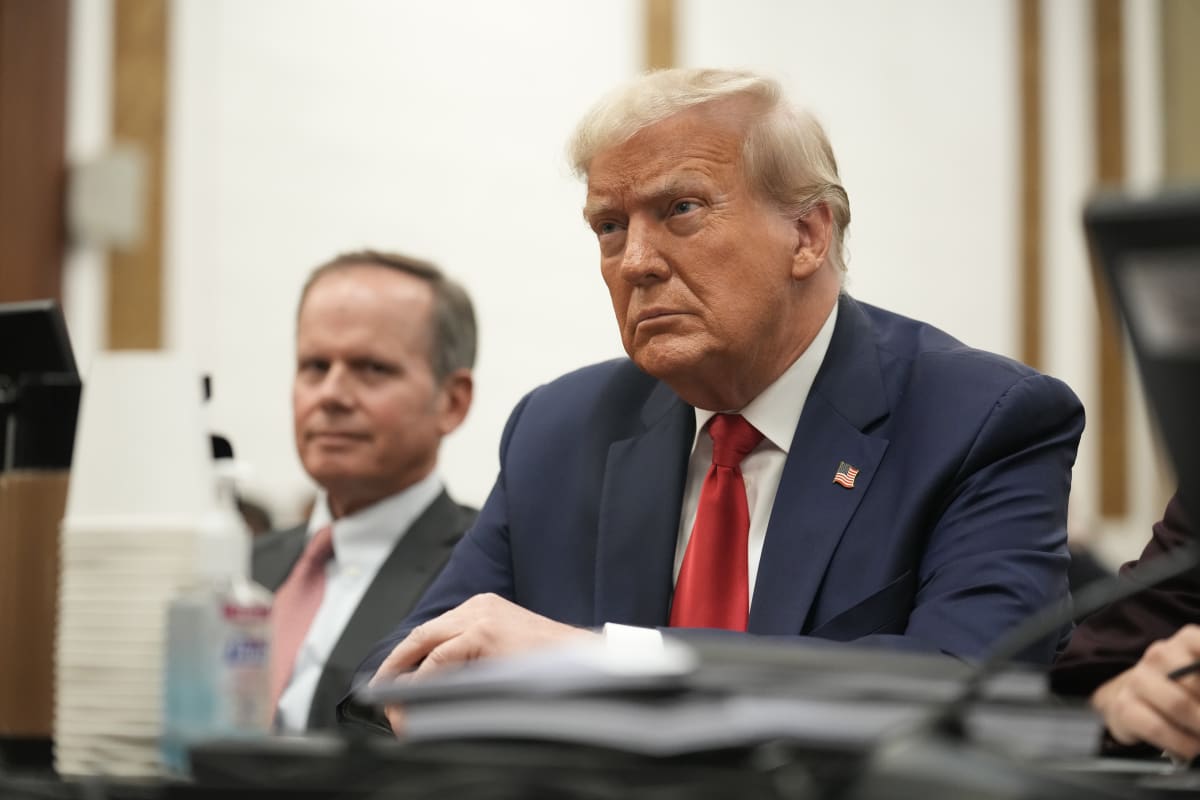 Also Read: Trump's Obsession With Gag Orders Stems From a Need To 'Blame' Someone If He Loses the Case, Says Legal Expert
The twice-impeached former President faced a lot of backlash since that confession and has been questioned about it on numerous platforms in the news publication realm. However, one such response of his, while attempting to clarify and justify the claims made against him, still remains ingrained in the minds of political enthusiasts.
Approximately five months ago, Trump was invited by CNN to discuss the aforementioned case. For this, CNN's moderator, Kaitlan Collins, stepped in for this opportunity to question Trump. She began by asking, "When it comes to your documents, did you ever show those classified documents to anyone?"
---
I see that Crooked Joe Biden is working on his documents situation. He moved documents, many classified, all over the place, for years, including to CHINATOWN…

Donald Trump Truth Social Post 07:11 PM EST 10/13/23 pic.twitter.com/h2dp7eaqA4

— Donald J. Trump Posts From His Truth Social (@TrumpDailyPosts) October 14, 2023
---
Also Read: Host Says Paramount+ PR Team Halted Kelsey Grammer's Interview With BBC After Voicing Support for Trump
Trump pondered his response and was quick to answer her question. He said, "Not really; I would have the right to." He further attempted to note their "de-classification status", but was interrupted by Collins' request to clarify what he meant when he said again in confirmation, "Not really".
---
Chris Christie accused Donald Trump of witness tampering in the classified documents case:

"The worst is when he called that assistant and said, 'You don't know anything about my boxes — my boxes of documents.' That is active witness-tampering." pic.twitter.com/3fQ10W2Omb

— Republicans against Trump (@RpsAgainstTrump) September 20, 2023
---
Also Read: Jimmy Kimmel Says Trump Is 'Going Straight to Hell' For His 'Jesus and God Keeping Score' Comment
Trump elaborates on his prior statement, claiming that he possessed the "right to do whatever" he wanted with them. Collins was now keenly listening to every little detail Trump disclosed, including his reported negotiations with NARA, better known as 'The National Archives'.
While on this particular topic, he emphasized that the said group was an "extremely left group". But Collins strongly disagreed and counter-claimed that perhaps Trump was mistaken at the time. Although the moderator attempted to get a sentence in, Trump had already jumped to the next point of his explanation.
He referred to the time authorities raided his home and asked why President Joe Biden and former President Barack Obama's homes weren't given a similar frisk. Collins answered, in light of his accusations, that it was because they didn't "ignore a subpoena by a court to produce the said documents."
Collins went on to probe him for answers concerning his actions in continuing to hold onto the aforementioned documents. This is despite his keen awareness of how desperately the federal government was searching for them. This time, he asks her twice if she is "ready for the simple answer".
---
Trump Calls Collins a 'Nasty Person'

This video clip of Donald Trump is circulating on social media.

Trump refers to Kaitlan Collins as "a nasty person" after she repeatedly interrupts him mid-sentence.

Does this type of behavior from Trump repel potential voters, as some… pic.twitter.com/EyNgXEBtxt

— Mario Nawfal (@MarioNawfal) May 11, 2023
---
Once she confirms, he shares a possibly harsh perspective about Collins. "You are a nasty person," said Trump bluntly to Collins, who seemingly ignored the statement while moving on to the next thing. Whether or not Trump genuinely meant what he said about Collins remains a mystery.
More from Inquisitr
Trump Claims He Would Win The Blue States if 'Jesus and God' Came Down to Keep Score of Elections
Trump Mocks DeSantis' Debate Against Newsom in a New Dubbed Video: 'Battle of Loserville'