N.H. Landlord Files a Lawsuit Against Vivek Ramaswamy's Campaign for Pending $50,000 in Rent Brian J. Thibeault, a landlord in Manchester, New Hampshire, has filed a lawsuit against Vivek Ramaswamy, a billionaire businessman and potential 2024 presidential candidate. Thibeault's company, ZJBV Properties LLC, claims Ramaswamy's campaign broke its lease without justification and still owes $50,400 in rent. The lawsuit asserts that the campaign owes the entire $7,200 monthly rent for the remaining 10 months of its lease for the 5,400 square feet of office space on the fourth level of the structure at 228 Maple St. The campaign left by mid-August, and the lease officially started on April 20. "That included their lights, their heat, their taxes, their common area cleaning. Everything was included," Thibeault said. "It wasn't even a lot of money in the big world. But for them to do that I thought was pretty cheap."
Also Read: Vivek Ramaswamy Entered Presidential Race Driven by Hindu Faith, Committed to Traditional Values
As per Boston Globe, Thibeault stated that he had never encountered such a legal mess until Ramaswamy's campaign team arrived in town. "They had issues from the start," he said. Thibeault maintained that to accommodate the run-up to the first-in-the-nation primary, he has previously rented out commercial space to presidential campaigns with contracts as short as six months. However, the claim made by Ramaswamy's team is that the landlord broke the lease's terms, not the tenant. General Counsel Steve Roberts claimed that he gave the landlord advance notice of hazardous conditions and other maintenance issues at the office and made a fair offer to terminate the lease. "There were staffers who felt unsafe due to some of the conditions created by other tenants," Roberts said, including that he did not hear back from the landlord. "We're eager to work to get a commercially reasonable settlement figured out," Roberts said. "But this is just a private business matter really."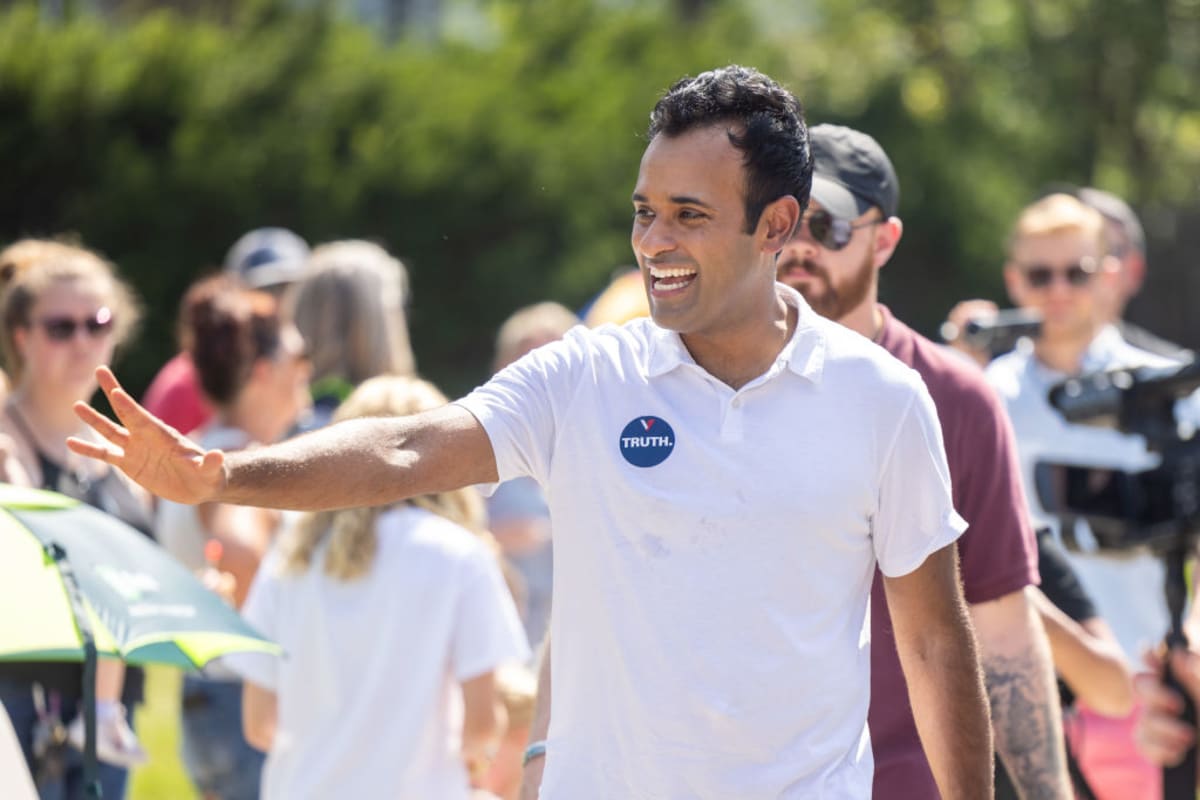 According to the lawsuit, the campaign paid the security deposit and rent for the first and last months of the lease. But after moving in, the campaign was late with its first regular rent payment before ceasing entirely, according to Thibeault. In late July, the campaign informed Thibeault's group that it would be terminating the lease with effect from August 15. The lawsuit claims that general worries about public safety and "malfunctioning or inoperable air conditioning" at the building were brought up during Ramaswamy's campaign. It also stated that the air conditioning problems were minimal and "addressed in a timely manner," and that the safety concerns were "without merit." The landlord also stated that the campaign had raised issues with the vicinity of a clinic on the first floor of the building. "They were making up excuses about the people at the methadone clinic," Thibeault said.
Also Read: Ramaswamy Calls Out 'Racist' Donna Brazile Who Mispronounced His Name and Hinted He 'Go Home'
The clinic on the first floor was something Roberts claimed he was aware of, but he was unable to tell with certainty whether or not it had in any way added to the campaign's safety worries. He stated that he did not have instant access to specific information regarding whether or when the air conditioning system had been fixed. The pictures provided by the campaign crew to the leading publication show a thermostat that reads 81 degrees inside in early May and 80 degrees in late July even though the cooling system is set to 60 degrees or lower. Additional pictures provided by the employees appear to show various ceiling leaks, one of which was right over an electrical panel and another of which left a sizable ceiling tile in a toilet stall crumbling.
---
View this post on Instagram
---
Also Read: Vivek Ramaswamy Gets Into a Heated Debate With CNN Interviewer Over Donald Trump's "Vermin" Remarks
According to the landlord, Thibeault, Ramaswamy's campaign team notified his team through email on July 29 that it intended to exit the facility six months early. On September 27, Thibeault's business filed a lawsuit in Hillsborough County Superior Court's northern division. Then the Republican hopeful's campaign relocated to an office at 186 Granite St. in Manchester from the Maple Street building.
More from Inquisitr
Ramaswamy Slammed for Mansplaining 'Strategic Ambiguity' to CNN Anchor: "I Think You Don't Understand"
Here's Why GOP Presidential Candidates Nikki Haley and Vivek Ramaswamy Can't Stand Each Other