Here's Why Travis Kelce May Be "The One" for Taylor Swift 10 Reasons Why Travis Kelce Could be Taylor Swift's Forever Love:
Also Read: Elon Musk Has This Unfiltered Advice for Taylor Swift After Her Time's Person of the Year Win
As romance rumors between Taylor Swift and NFL player Travis Kelce continue to heat up, fans believe that perhaps Kelce may eventually end up becoming "the one" for her. Ever since Swift broke up with Joe Alwyn, whom she dated for 7 years, Swift's fans were eager for her to find love again. Their hopes have been lifted after the Cruel Summer singer was spotted on alleged dates with Kelce. Although neither one of them is confirming the news of their love life personally or via their representatives, take a look at the top 10 reasons why Kelce and Swift may just become endgame, as per E! News:
1. His Attempt to Ask her Out in Public:
To begin with, Kelce is one of the few of the many men who've found Swift alluring to pursue her in public. The American football player met her at her Eras Tour concert and perhaps tried asking her out in the cutest manner on July 7th. Since the Love Story singer is big on friendship bracelets, Kelce decided to innovate on that idea. And so he crafted a bracelet for her, per Billboard. The only twist was that instead of the usual wording, it had his alleged personal phone number. Although he couldn't personally hand it to her and was disappointed because of that, she still managed to get it and maybe even take the rumored hint of his romantic interest in her.
Also Read: Travis Kelce Had a Huge Crush on This Blonde Beauty and It Wasn't Taylor Swift
2. He's Not Particularly her Type [On Paper]:
Also Read: Here's Why Taylor Swift Refuses To Play One Of Her Most Emotional Songs Live Henceforth
Kelce is indeed quite handsome and fetching, apart from his charming and dazzling persona. The American football player is allegedly, on paper, not Swift's usual type, per Cosmopolitan. Which makes this whole situation all the more interesting. As per sources, the Delicate singer has a specific preference when it comes to dating men. And allegedly prefers the "creative types" such as Jake Gyllenhall, Taylor Lautner, Tom Hiddleston, Harry Styles, Calvin Harris, and more, per Elle. All of whom have worked in the entertainment or music industry like her.
3. Swift's Interest in His Career:
In recent times, Swift seems to have taken quite an interest in Kelce's professional life. The Cruel Summer singer isn't exactly hiding the fact that she's perhaps into him. Generally, since her split from ex-Alwyn, Swift has been spending quite a lot of time away from home. Kelce pointed out that he was genuinely shocked when she decided to accept his invitation to watch one of his games. He said in an episode of the New Heights Podcast, "Shoutout to Taylor for pulling up; that was pretty b*****." He went on to gush about Swift in a dreamy tone and even complimented her outfit for the day. "She looked amazing," said Kelce as he noted that it would be a day he'd never forget, per Daily Mail.
4. He Respects Privacy like Swift:
Since rumors involving both of them have been spreading like wildfire, Kelce is taking great caution to avoid crossing boundaries. The American footballer had recently shed light on what aspects of his personal life would be shared with the media, especially now that Swift was in some way involved in life. "I know I brought all this attention to me," confessed Kelce. He went on to explain what went down between Swift and him, including the initial meeting. But he strongly claimed that, apart from his career, he had no intention of revealing every little detail about Swift and him. "What's real is that it is my personal life, and I want to respect both of our lives," he said, per ET.
5. Their Mutual Love for Family:
Another common factor between Kelce and Swift is their love for family. Both of them are known to have a tight bond with their respective loved ones. Swift is particularly close to her mom, Andrea, and father Scott, per E-News. While Kelce shares an equal amount of closeness with his parents, Ed and Donna Kelce. But perhaps he too is quite close to his mother, Donna, like Swift. The American football player often gushes about his mother whenever the opportunity presents itself. Apart from them, he's got a tight-knit bond with his brother Jason, who also plays for the NFL. Even though they often compete against each other, at the end of the day, they still share the same love and affection for each other.
6. Their Link with Miles Teller:
One of the most surprising facts surrounding the rumored relationship between Kelce and Swift is that they both have a mutual friend. His name is none other than Top Gun: Maverick star Miles Teller and his beloved wife, Keleigh Sperry. Swift encountered Teller during the making of the music video for the I Bet You Think About Me song from her album Red [Taylor's Version] back in 2021, per Daily Mail. Shortly after, in 2022, Miles interacted with Kelce for golf well ahead of the American Century Championship. Speculations suggest that perhaps Swift and Kelce were set up by Miles. However, neither party has confirmed the same.
7. Swift Showed up With her Squad for His Game:
The Back to December singer recently attended a solo game of Kelce's on the 24th of September, but this time she wasn't alone. On the 1st of December, Swift brought her entourage of close friends to Kelce's game, where his team played against the New York Jets, per Glamour. Blake Lively and her husband Ryan Reynolds, Hugh Jackman, Sophie Turner, Sabrina Carpenter, and Antoni Porowski were all those who cheered on Kelce's team as they secured a great victory. This gesture of hers has had Swifties swooning with anticipation about what their future could hold. Another brownie point is that Reynold ended up following Kelce on Instagram shortly after the game.
8. He Handle Pressure Well:
Kelce isn't new to dealing with pressure, given that he's involved in a highly competitive sport that can get pretty intense. Ever since his involvement with Swift came to light, the quarterback has been bombarded with questions regarding any ounce of information about the matter. Apart from this, he's often in the limelight for his appearances on social media and his brother Jason's podcast. Throughout each of these experiences, Kelce has been observed to have kept his cool and seems to handle pressure quite well. This quality of his is reportedly quite important to Swift because her life is often under a microscope, which may, as per sources, be a lot for her significant other to handle at times.
9. His Special Connection to Swift's Grandmother: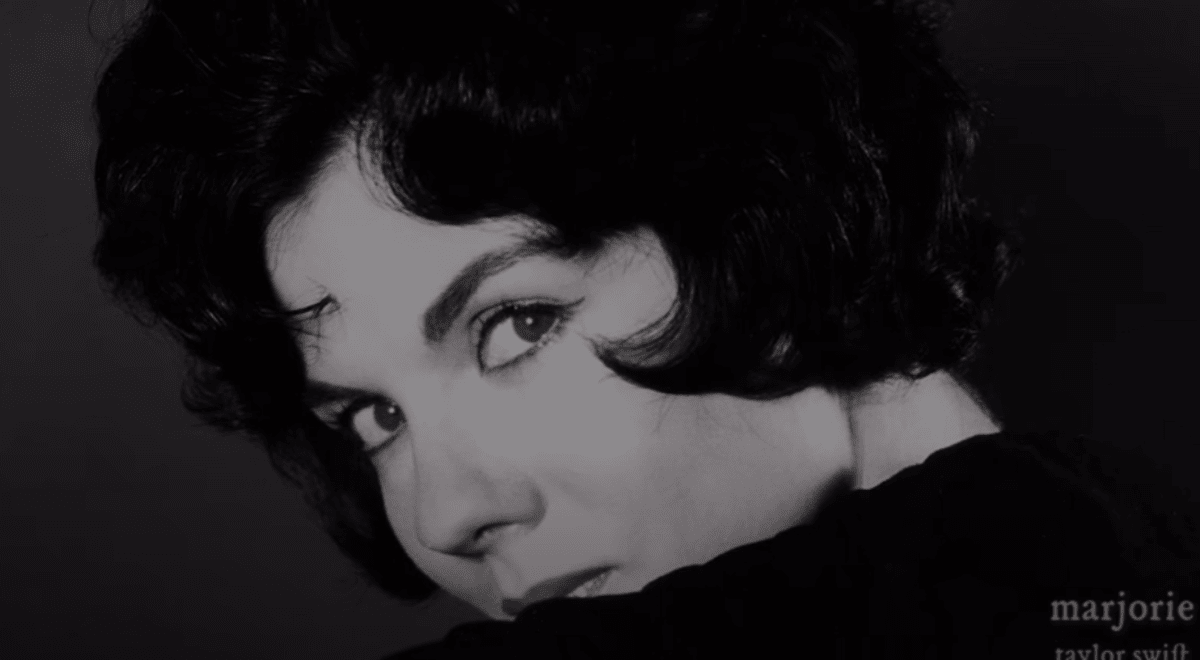 The You Are in Love singer was known to have been quite close with her later grandmother, Marjorie Finlay. It was the very same woman who inspired Swift to compose the hit song Marjorie from her 2020 album, Evermore, per PopSugar. What's even more special is that Kelce shares the same birthday as her late grandmother. Kelce was born on the 5th of October—the same day Swift celebrates Finlay. What's even more noteworthy is the year of Kelce's birthday, which was 1989. The very same name as her hit album. Fans believe that these intricate details are perhaps a sign of the possibility of him being the one for her.
10. He's A Proud Swiftie:
This list would be incomplete without mentioning this honorary fact—the very bane of why Kelce and Swift's alleged romance began in the first place. Kelce claims that he's a proud Swiftie—Swift's fandom—who deeply cherishes the singer. His admiration for her was first revealed when a TikTok video posted by one of his teammates surfaced earlier this year. The video beckoned Kelce to reveal his celebrity crush. Right as Kelce was pondering over his ideal celeb crush, his teammate Marquez Valdes-Scantling screamed in the background, "Taylor Swift!" On hearing this response, Kelce visibly blushed and said, "Alright now!", per TMZ. Whether or not Kelce has manifested his desire for Swift to potentially become his girlfriend is yet to be seen.
More from Inquisitr
Taylor Swift Recalls Kanye West Feud, Slams Kim Kardashian for Taking Her Down 'Psychologically'
Taylor Swift Takes a Dig at Ex Joe Alwyn As She Talks About BF Travis Kelce: "We Show Up For Each Other"