Taylor Swift Spotted Wearing a Necklace With Travis Kelce's Birthstone, Sparks Romance Rumors Taylor Swift has yet to publicly address dating rumors and claims regarding NFL star Travis Kelce. However, fans speculated that the celebrity, when out and about in New York City on September 8, may have given fuel to the dating rumors by wearing a necklace that seemed to be a subtle tribute to Kelce. As reported by Page Six, Swift accessorized her Sister Hook Heavy Belcher Chain Choker ($6,365) with the $1,150 Forever & Always a Pair Pendant from Foundrae, whose website states that the pendant 'represents love.'
---
Currently living for the Taylor Swift/Travis Kelce tea. Do we think they're dating?!

— Alli Girl 💁🏼‍♀️ (@AlliAlliG) September 19, 2023
---
Also Read: Ryan Reynolds Takes a Dig at Taylor Swift's Beau Travis Kelce With This Hilarious Photoshopped Image
The description of the product states, "Each pair comes at a time in our lives when something just feels right. These pairs of pears, we absorb them, fuse them into our own hearts, and our heart grows as a result. It's those pairs we choose to keep; friends, lovers, family, chosen family, a part of our hearts forever. Forever and always, perpetually, and unceasingly bound".
Recently, Messenger broke the news that two months after Travis Kelce allegedly attempted to give Taylor Swift his number, a source confirmed to the outlet that the two are dating. The insider said, "Taylor and Travis have been quietly hanging out. She saw him when she was in NYC a few weeks ago." Fans were also very quick to notice the necklace and connect it with Travis Kelce. One fan wrote, "Kelce is a Libra and opal is our birthstone," while another one pointed out, "Even though I believe the kelce's [sic] started the dating rumor to promote their documentary… opal is October birthstone and Travis was born in October."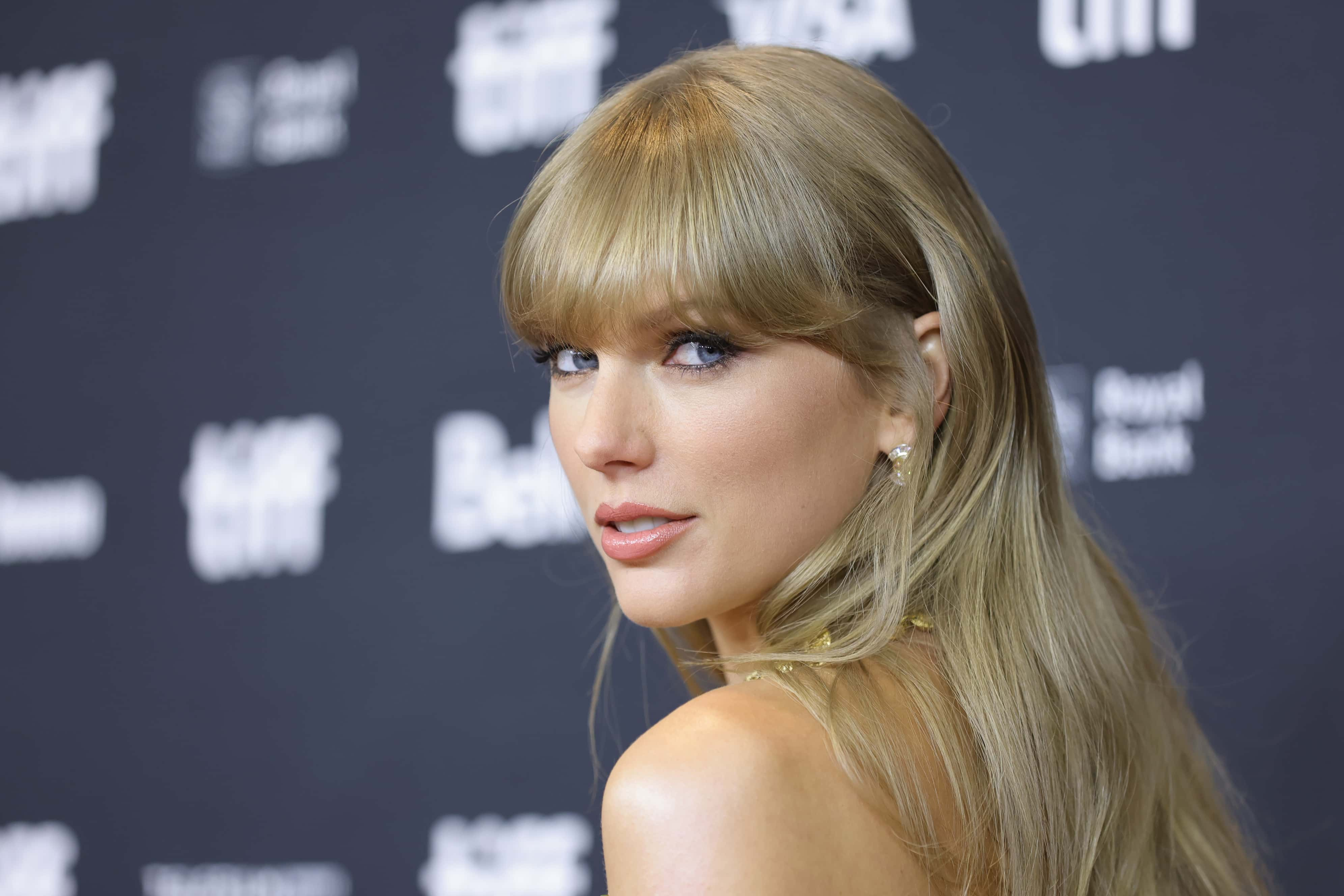 On the other hand, another insider confirmed to ET that the duo is not 'officially' dating but merely hanging out. As per the outlet, the source said, "Travis has been into Taylor for a while and definitely has a crush on her. He is a simple guy that is very funny, charismatic, chill, and loves playing football." On the podcast New Heights back in July, Travis told his brother, Jason Kelce, that he tried to shoot his shot with Taylor at her Eras concert. He said in the podcast, "I was disappointed that she doesn't talk before or after her shows because she has to save her voice for the 44 songs that she sings. So I was a little butthurt I didn't get to hand her one of the bracelets I made for her."
Also Read: Lamar Odom Advices Travis Kelce to Stay Loyal to Taylor Swift Even if Millions of Women Want Him: "We Are Men.."
---
Taylor Swift and Travis Kelce 🤭🤭

They said she performed'stay stay stay' after he said he tried to give her a bracelet 🥹
"'Cause I read you should never leave a fight unresolved
That's when you came in wearing a football helmet" 🎶 pic.twitter.com/4e86UBkrv1

— Chro 🩵(Taylor's Version) (@chhrroo) September 12, 2023
---
As per reports, presenter Andrew Siciliano questioned the player during an appearance on NFL+ about his rumored relationship. Siciliano said, "The only thing anyone really wants to talk about is Taylor Swift. Did you really have your phone number ready on a friendship bracelet to give to Taylor?" Kelce nodded and said, "I said what I said. And I meant what I said when I said it. And you know what, it is what it is. I'm not gonna talk about my personal life." He further added, "I know what you writers wanna hear, and you wanna hear more about that and I'm not gonna give you anything." However, Siciliano continued to push him for details; the question "Has she reached out?" was met with silence from Kelce, following which the interview was wrapped up.
Also Read: Here's What Swifties Have Seemingly Learnt About the Taylor Swift-Joe Alwyn Breakup Timeline
More from Inquisitr
Here's Taylor Swift and Kanye West's Complete Feud History
This UFC Star Thinks Travis Kelce and Taylor Swift's Alleged Relationship Is '100% Fake'