When Miley Cyrus Playfully Offered to Sing at Gwen Stefani and Blake Shelton's Wedding It was that time when the celebrity couple Gwen Stefani and Blake Shelton's wedding preparations were in full commotion and love was in the air. While the duo was busy planning their big day, they received an exciting offer from none other than pop sensation Miley Cyrus to be their wedding singer. In a heartfelt X (Formerly Twitter) exchange, Cyrus initiated an adorable invitation to Gwen and Blake to sing at their wedding.
The pop singer took to the social media platform, tweeting, "ALSO @gwenstefani@blakeshelton I'll be your wedding singer! I promise to be on my best behavior. Or worst. whatever you want! It's your special day!" she added. "Cheers to loving you both almost as much as you love each other!"
Also Read: Blake Shelton's Flexible Schedule After 'The Voice' Exit; Spending More Time With Wife Gwen Stefani
As per Koimoi, a source revealed that Stefani was on her toes to reply to Cyrus' tweet with gratitude, commenting, "Thanks puppy." This tweet was filled with a bunch of emojis, including a red heart, a cute puppy, and a face-blowing heart, signifying her appreciation for the offer. This adorable exchange began when Stefani replied to a video of Cyrus performing her song Prisoner on NPR Music with a compliment, calling her "talented geeezzzz."
Cyrus being her quirky self, couldn't contain her excitement at receiving appreciation from one of her idols, the Wrecking Ball singer re-tweeted the response, and responded, "When my [heroes] tweet me I get horny." While revealing her desire to be part of their special day, Miley also promised to be on her best or worst behavior.
Also Read: Gwen Stefani's Son Makes Stage Debut and Brings The House Down at Step-Dad Blake Shelton's Bar
According to People, in a follow-up tweet, Cyrus made her generous invitation to sing at the couple's wedding, encapsulating the essence of their love with the words, "Cheers to loving you both almost as much as you love each other!" It was a kind gesture that portrayed her admiration and respect for the lovebirds.
Gwen Stefani and Blake Shelton's love story has been nothing but a fairytale. The couple who first began dating in 2015, announced their engagement in October 2020, and since then, they are always in the headlines for their love. Cyrus, Stefani, and Shelton all share a history in the world of music, with Cyrus and Shelton both having started their careers in country music before transitioning to broader musical genres.
Also Read: When Blake Shelton Admitted His Love For Gwen Stefani's Children: "I Fall in Love With..."
Surprisingly, all three artists have also been judges on the popular reality singing competition show, The Voice. As the world reminisces about their dream wedding, Cyrus' kind offer to be their wedding singer will always be remembered with a gushing heart. With her extraordinary vocal talent and infectious energy, she would undoubtedly make anyone's special day even more unforgettable. Love is not only in the air for the happy couple but also in the hearts of fans worldwide.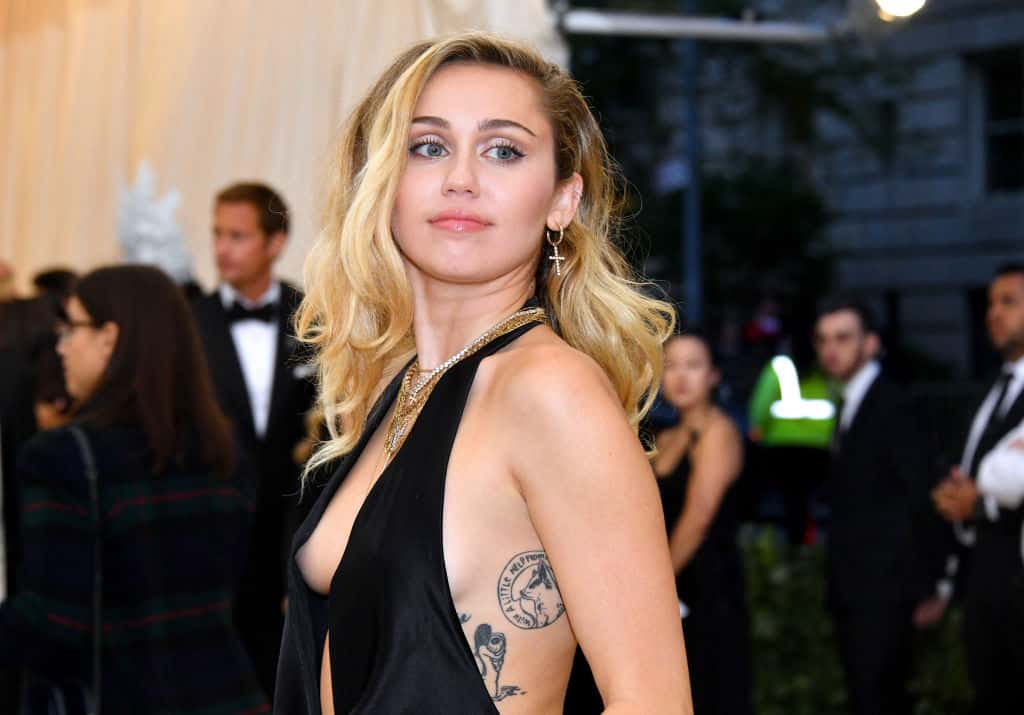 More from Inquisitr
Gwen Stefani Says, Her and Blake Shelton's Relationship "Just Works"
Blake Shelton Is 'Venting to Pals' About Gwen Stefani's Bond With New Friend and 'Biggest Supporter'