Kris Jenner Says She 'Would Do Anything' for Scott Disick, Then Ditches Him at Hospital Right After In a hilarious yet poignant moment for Scott Disick fans, Kris Jenner the matriarch of the Kardashian-Jenner family ditched her former son-in-law at a hospital. Kourtney Kardashian who is now married to Travis Barker, was married to Disick for years before splitting with him. In a video that recently surfaced on Hulu's Instagram page, Jenner is seen telling Disick how much he means to her. "I love Scott so much. I would do anything for him," says Jenner in the clip.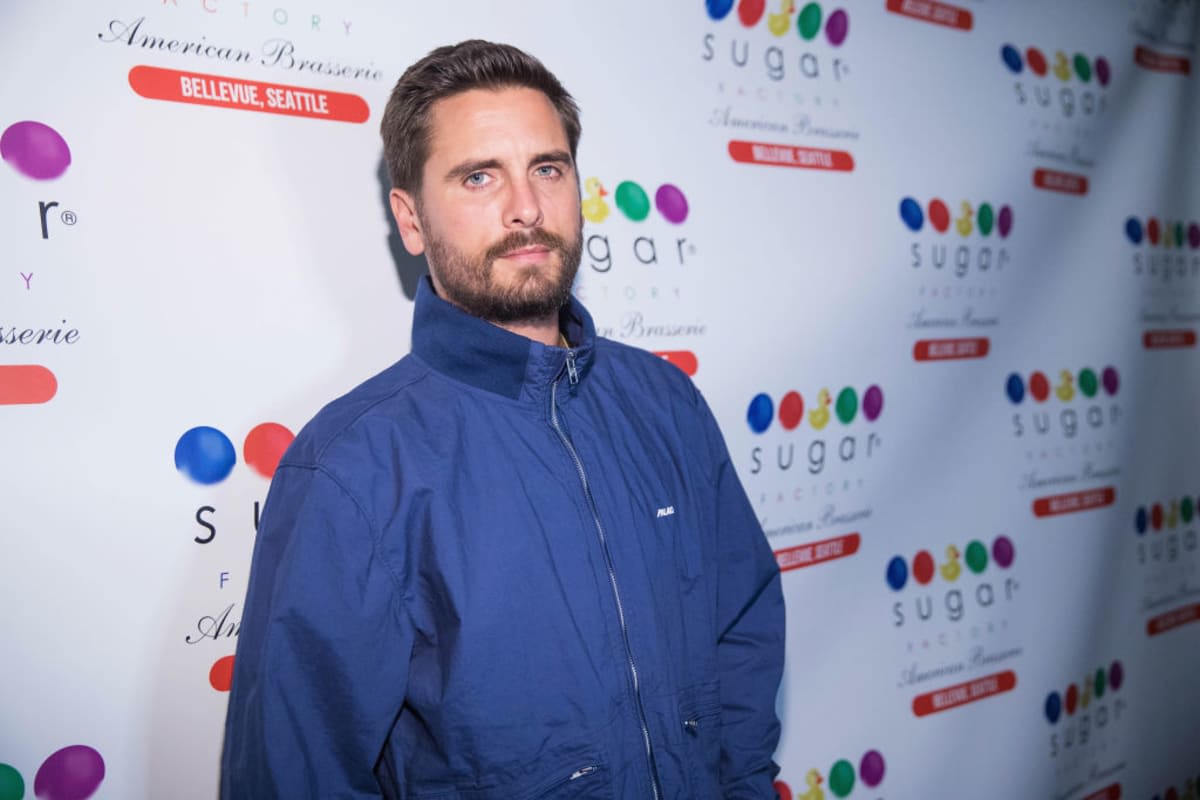 Also Read: Scott Disick Joins Kris Jenner for Thanksgiving at Her Mega Palm Springs Mansion as Ex-Kourtney Skips
As her former son-in-law is discharged, Jenner is nowhere around him to pick him up. The nurses inquire who will be picking him up to which he names Kris. With no traces of her in the healthcare facility he dials Jenner and exclaims, "You left me?" To which Jenner gives a loud laughter on call as she is seen driving her car. The video captioned, "Kris has things to do. watch a new episode of #TheKardashians on @hulu now," left the fans in stitches while others raised concerns over Disick's health.
People dropped in comments in favor of Disick, user @theoliverbros commented, "Dude everyone is so mean. You know Scott doesn't actually have any family alive." While another user @plaatyid said, "Give Scott a break. He doesn't have any family except the Kardashians. All this negativity is gonna drive him back to the dark world of drugs just be supportive for the sake of his kids pls." While there were others who called out Kourtney's ex-partner for being dependent on their ex's family. User @yourkarmashaa wrote, "Someone should create a life and something else to do for Scott, having to turn to your ex's family for everything, seriously?"
---
View this post on Instagram
---
Also Read: Khloé Kardashian and Scott Disick's Playful Flirting: 'It Happens When There Are No Cameras Around, Too'
Meanwhile, Penelope Disick, the 11-year-old daughter of reality TV stars Disick and Kourtney, is not one to hold back her opinions on her father's dating choices. In a recent episode of The Kardashians, Penelope joined her grandmother Kris Jenner, and aunt Khloé Kardashian in a lively discussion about finding the perfect match for Scott. During the family conversation, Penelope made an amusing observation about her father's dating preferences.
Also Read: Here's What Scott Disick is Feeling as Kourtney Kardashian Prepares to Welcome her First Child with Travis Barker
The conversation revolved around the idea of enlisting a matchmaker to help Scott find a new partner. Khloé asked about the perfect age of the potential partner, and her reply drew laughs from the entire group. "He was saying late 20s, but I said young 30s is fine," Khloé informed her niece Penelope, to which the 11-year-old responded with a comical comeback, "No! 20s?" She continued, playfully admonishing her father, "You're 40. You're not gonna date someone 19," per OK magazine. The founder of Talentless, Disick had previously admitted he would consider dating someone specifically younger, although he accepted that it might not be the best option.
More from Inquisitr
Scott Disick Slammed for Stating He Will Continue to Date Younger Women Despite Promising His Daughter
Scott Disick's 11-year-old Daughter Penelope Playfully Teases Him for Dating Women in Their 20s