Khloe Kardashian Thinks Tristan Thompson is 'Overstaying' at Her $17 Million Abode in Calabasas Khloe Kardashian and her ex-boyfriend Tristan Thompson have had a rocky history in terms of romance. In contrast, they did have an epic love story regardless of their on-and-romance. They even welcomed two children together, their daughter and son, namely, True and Tatum Thompson. However, things took a drastic turn after Tristan's affair with Kylie Jenner's best friend Jordyn Woods came to light. But it appears that perhaps Khloe has possibly forgiven Tristan for breaking her heart after all these years.
Also Read: Kylie Jenner and Jordyn Woods 'Stayed In Touch' Following the Tristan Thompson Cheating Scandal
According to People, Khloe recently welcomed her ex-beau into her stunning $17 million mansion in Calabasas, California. This was after finding out about Tristan's predicament concerning his home. As per reports, the basketball player's roof unfortunately collapsed, leaving him practically without a place to stay.
The first person he possibly thought of staying with was his ex-lover. And to him and maybe even fans who've closely kept up with their story, it was a genuine surprise that Khloe graciously agreed to host him until appropriate renovations took place.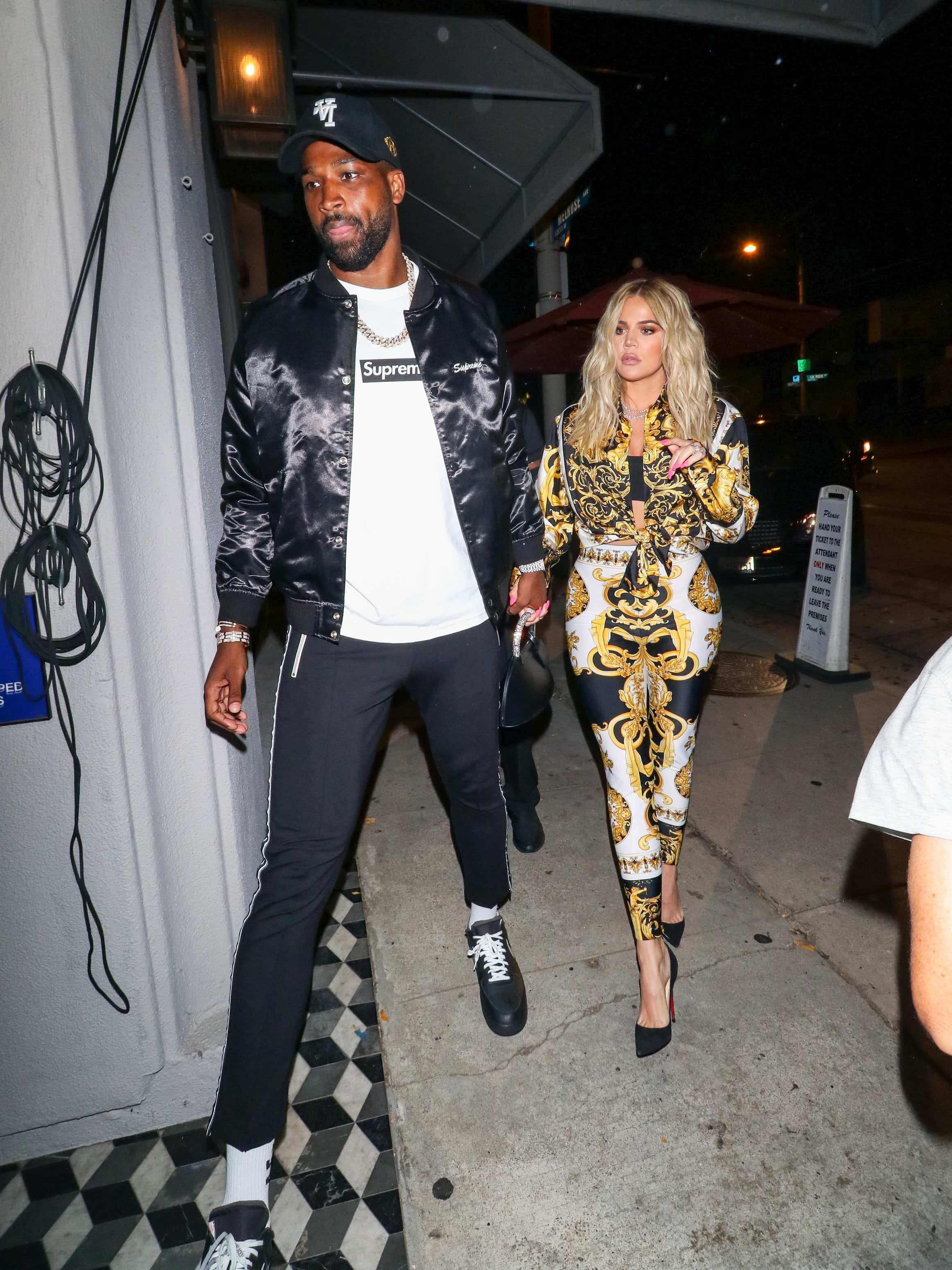 Also Read: Kourtney Kardashian Confronts Khloé Kardashian's Ex Tristan Thompson, Asks Him if He's a Sociopath
The only issue, however, is the fact that Tristan has now been his ex's houseguest for three whole weeks instead of two. And Khloe simply isn't comfortable with it, as she recently confessed in the premiere of the 4th season of The Kardashians. In the episode, she expressed her discomfort with him being under the same roof as her and equally seemed to complain about him overstaying his welcome. "It's been three weeks that he'll be living at my house," said Khloe. She added, "He was supposed to be there two. I'll give him until a month before I say something."
Also Read: Kourtney Kardashian Confronts Tristan Thompson On Cheating And Says He 'Doesn't Deserve' Khloe"
Khloe was in the middle of a conversation with her sister Kim as she vented about her life lately. As Kim keenly listened in and waited for Khloe to complete her thoughts, she chimed in. The mother of four feels that Khloe is "so sensitive" at the mere mention of Tristan's name and even reacts the same way when someone assumes that they're "back together". Khloe, on the other hand, doesn't want any sort of misunderstanding to occur because of the situation she's in with Tristan and said, "I need people to think I'm single."
As per a 2020 article by People, when Khloe's $17 million home was undergoing renovations [similar to his], he reportedly offered his ex-girlfriend and their daughter a place to temporarily stay at his Los Angeles home. In an episode of Keeping Up With The Kardashians, he said, "I'd love for you and True to stay there as long as you guys need to. I'll give you guys the keys, and you can go party on—you, True, and whoever else," he pointed out in conclusion.
More from Inquisitr
Tristan Thompson Calls Himself a 'F---ing Idiot,' Apologizes to Kylie Jenner For Jordyn Woods Scandal
Khloé Kardashian Finally Breaks Her Silence on Tristan Thompson's 'Other Son'