Joe Rogan Recalls Watching Mike Tyson Fight: "Most Terrifying Person to Be Encountered" In a throwback episode of The Joe Rogan Experience, UFC commentator Joe Rogan watched "Iron" Mike Tyson's match against Marvis Frazier, and Rogan was all praise for the professional boxer. The podcaster detailed his experience when he went to watch the match live and explained that he had been awestruck by Tyson's skills. He even called him "the most terrifying person to encounter" in a boxing match.
The UFC commentator is a huge fan of the fight and has a wealth of knowledge when it comes to combat sports. After over two decades as a commentator, it appears that the 55-year-old has developed immense respect for the boxing legend. In many episodes of Rogan's podcast The Joe Rogan Experience, he has talked about Mike Tyson and even invited him on the show as a guest.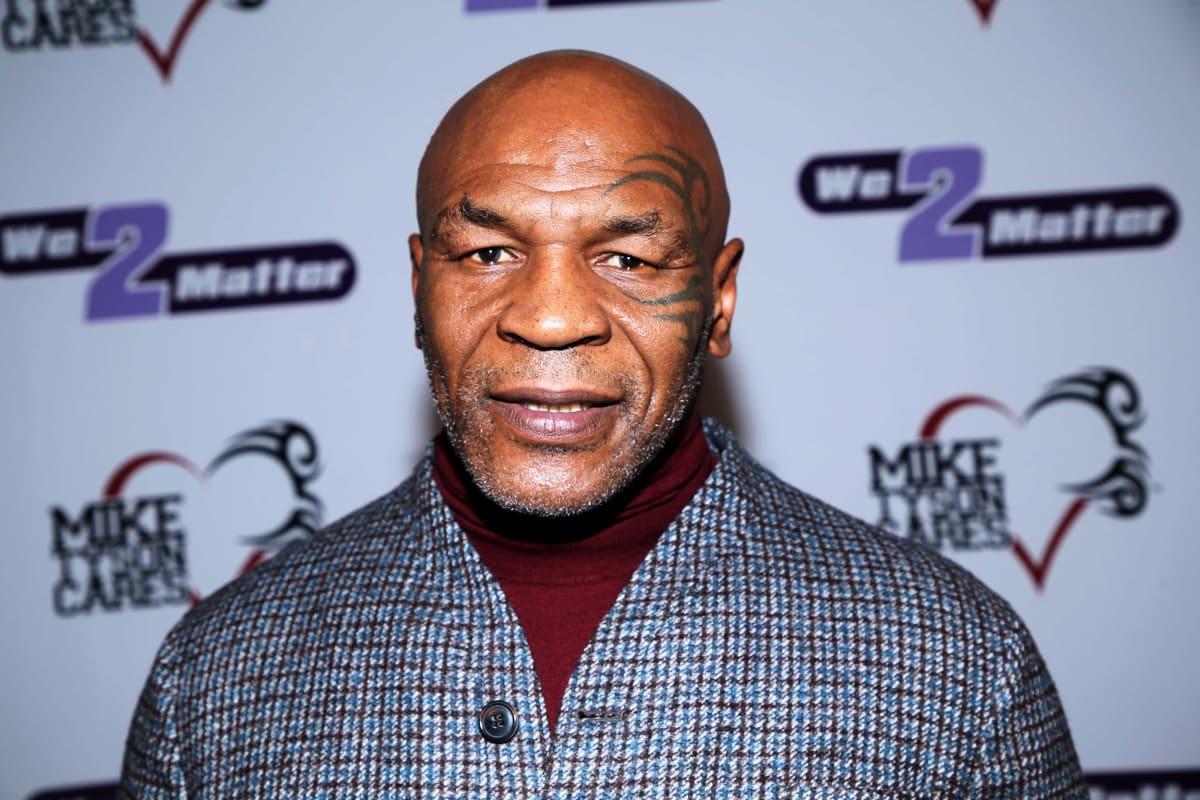 "This is Mike Tyson when he is at his f*cking most destructive best. Tyson just destroyed Marvis Frazier in the most violent fight I have ever seen in a boxing match and I thought to myself back then, if there is one person that would be the most terrifying person to be encountered, it would be Mike Tyson," Rogan said, according to Essentially Sports.
He then talked more about Tyson's great performance. "This was the scariest I have ever seen a human being be in my life," he explained. "Tyson just stepped to him and just started f*cking blasting him. Got him in his corner right here and this is the end, right here. That's all before he can fall down. He is already unconscious. Tyson hits him 4 times more before he even gets to the ground. It was like an assassination. In the bout, Tyson knocked out Frazier just 30 seconds into the first round. It was the fastest knockout of Iron Mike's professional career."
Joe Rogan is known to surprise fans with his detailed and informative analysis of the sport. In another episode of JRE, Rogan talked about Tyson as an MMA fighter. He said that the "Iron" Mike actually had the potential to defeat any great MMA fighter that has ever walked this earth. Rogan also said that Tyson should have tried his hand at MMA as he would have been great. Joe Rogan believes that Mike Tyson would be the most undestroyable man right now had he learned grappling and submission skills.
When Tyson made an appearance on the podcast, the fight legend revealed that he doesn't believe his son, Miguel Leon Tyson has what it really takes to become a boxer. He said that his son's comfortable lifestyle may be a hindrance to pursuing a career in boxing. "You stupid, you go to a private college, you travel on European trips and vacations. You gonna be a fighter, get out of here," the professional boxer said with regard to his son's lifestyle, according to Sports Rush.
Tyson also added that he doesn't want to pressure his son into anything. He talked about how the sport can not only take a toll on your physical shape but also poses very many mental challenges. "You have to dominate everybody, you have to be the best that's ever lived. To put that kind of pressure, that's incredible, would never do that to my kids though."