Jennifer Aniston Once Dissed Sarah Jessica Parker by Recruiting Kim Cattrall for 'The Morning Show' Jennifer Aniston, best known for her iconic role as Rachel Green in Friends, is no stranger to the spotlight, and speculations indicated that she might have planned a smart move to show her supremacy in the television world. According to a Heat World Magazine report from 2022, an insider revealed Aniston desired to hire Kim Cattrall for her hit Apple TV+ show, The Morning Show to allegedly diss Sarah Jessica Parker.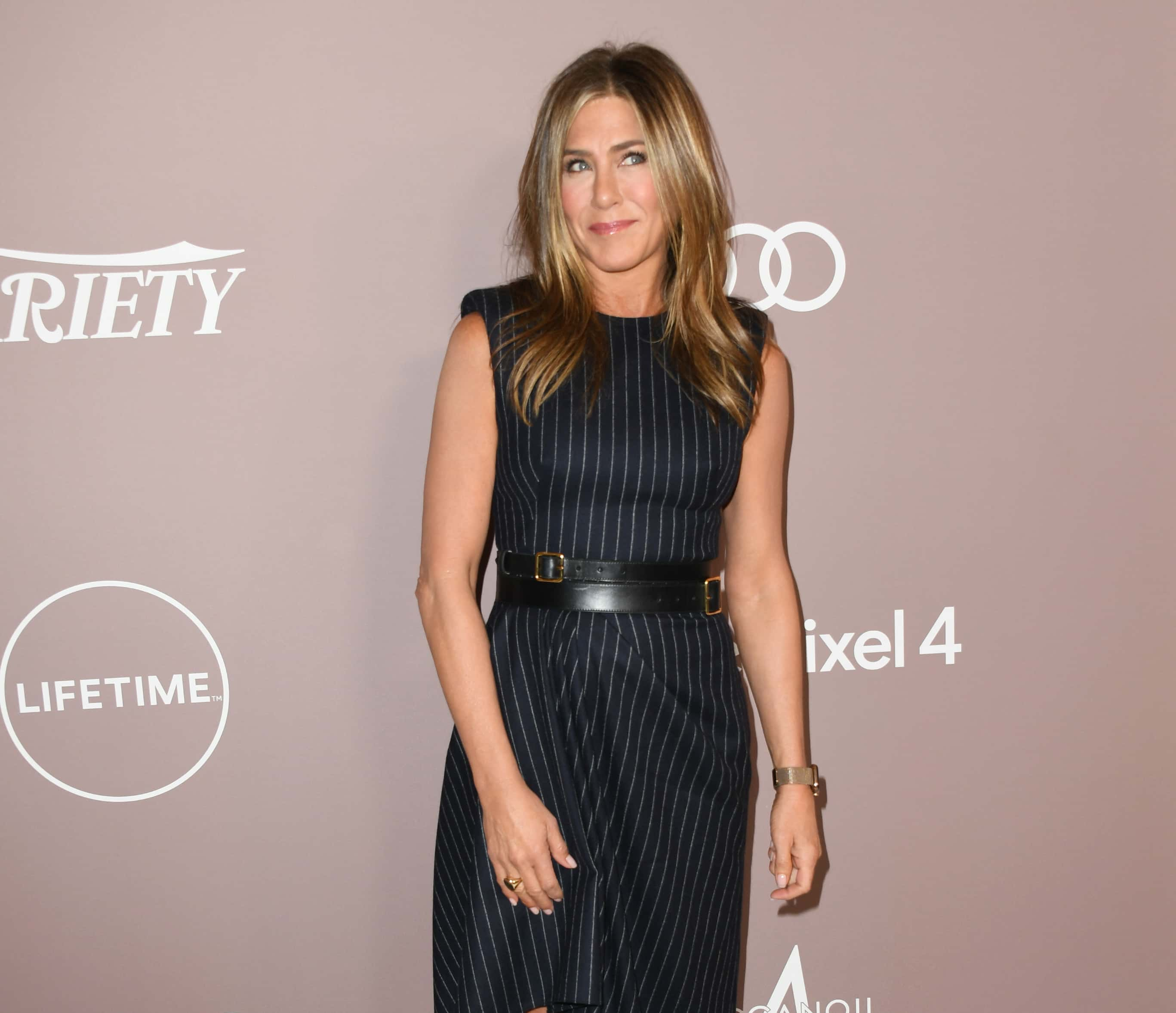 Also Read: Jennifer Aniston Promotes Mental Health Support in Recent Post after Matthew Perry's Death
Aniston's motivation for this unexpected casting choice, according to Heat Magazine, is twofold. For starters, it appeared to be a pre-meditated act aimed at slamming her long-time competitor, Parker. For years, Hollywood has speculated about Aniston and Parker's alleged feud, although neither star has openly confirmed it. Nonetheless, rumors of strife between the two have lingered since the late 1990s, spurred by their professional rivalry. "Jen and Sarah Jessica once again find themselves in an identical position, which has happened at various points during their respective careers," an insider allegedly revealed to Heat World at the time.
"Jen will never admit how bitter the rivalry between her and Sarah Jessica Parker is, but it's an open secret in Hollywood that they have zero time for one another, and that Jen had been wondering how she could keep the upper hand in the TV world," the insider informed the magazine. This revelation raised the question of whether this casting decision was part of a bigger game of one-upmanship between television's two main ladies. "The Morning Show team has got deep pockets, and Jen's confident Kim will go for it. Getting Kim onboard and a bit of revenge at the same time is just too tempting an opportunity to pass up," the insider added.
Cattrall, best known for her portrayal as Samantha Jones in Sex and the City, has a well-publicized spat with Parker. Their enmity has lasted years, extending back to their time on the HBO romantic comedy series. The tension peaked when Cattrall refused to appear in a third Sex and the City film, effectively ending any chances of a reunion.
Also Read: Jennifer Aniston Gave A Rare Glimpse Inside Her Ultra Fancy $21 Million Bel-air Mansion In Los Angeles
The source further revealed that Cattrall "is open to any offers – she just won't work with Sarah or on SATC ever again." According to the source, Aniston allegedly took advantage of Cattrall's willingness to remove herself from her rivalry with Parker to recruit her for the show.
Also Read: Why Julia Roberts Was Happy Not to 'Share' the Screen With Jennifer Aniston in 'Mother's Day'
This competition added an intriguing degree of complication to Aniston's claimed move. Furthermore, the rivalry between Aniston and Parker wasn't simply a question of pride but was also vital to their professions. "They know the fans are watching, and so are the money people. The pressure is on them to serve up big ideas about who to cast and the storylines that will bring in the viewers," said the source, per The International News.
More from Inquisitr
Adam Sandler Reveals His Daughters Aren't Comfortable Seeing Him Kiss Co-Stars On-Screen
Jennifer Aniston's Soulful Ode to Close Friend Matthew Perry Apparently Had a Secret Message