Jenna Bush Hager Recalls 'Holding' Onto Her 'Virginity' During Her Teenage Years Jenna Bush Hager remembered the good old teenage years on Wednesday's episode of "Today with Hoda & Jenna." Hager reflected on one of her old diary entries where she encouraged herself to "hold onto" her virginity.
During the April 26 episode of "Today with Hoda & Jenna," she and co-host Hoda Kotb were joined by Amy Poehler. The three swapped "embarrassing" stories about their teenage diaries. As Hager confessed about her being worried about her virginity, Poehler admitted that most of what she wrote about as a teenager was relationships and "the amount of love I gave to a person that was maybe not the right person to give [it to]."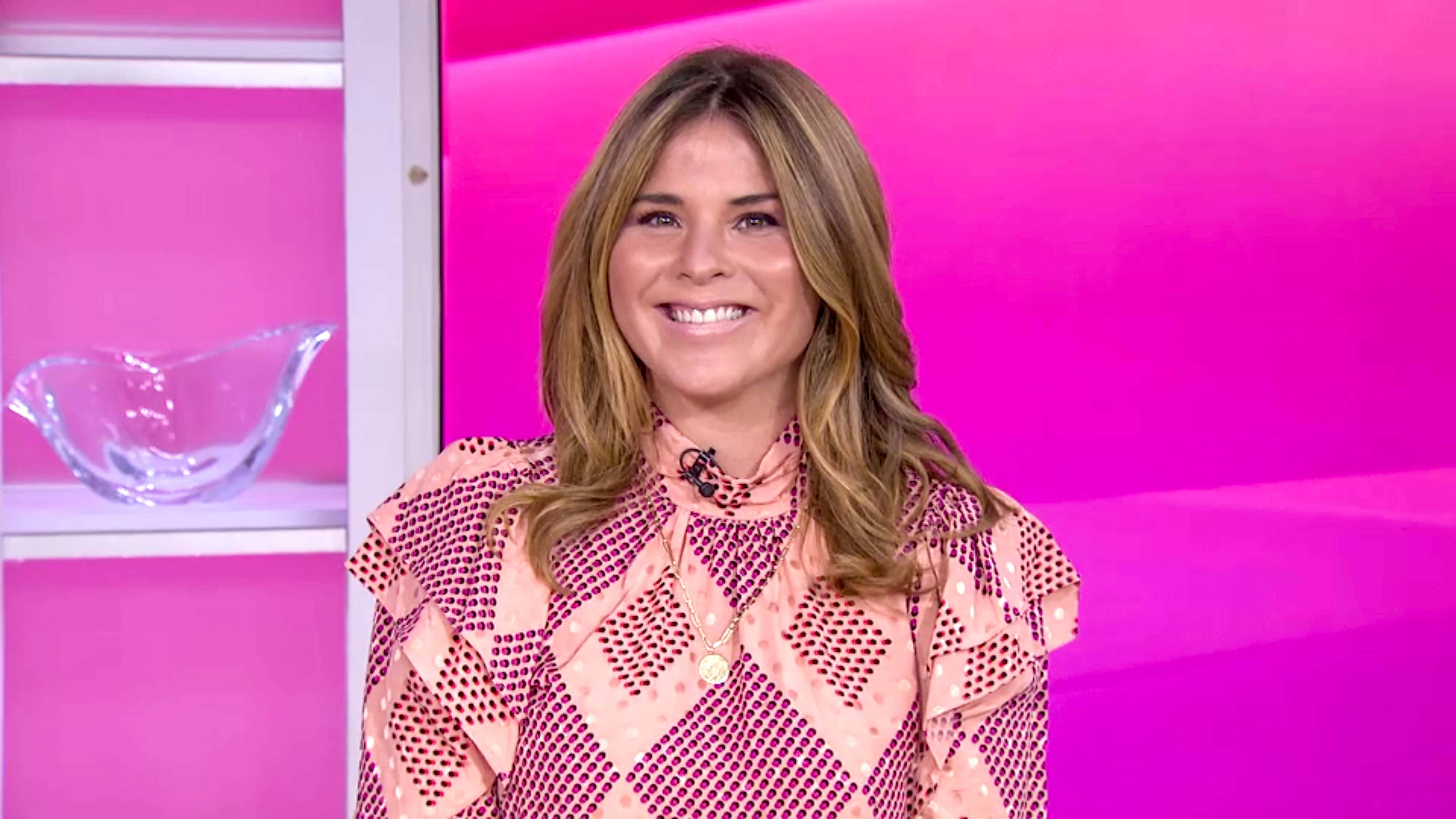 The daughter of former president George W. Bush disclosed what she discovered in her old diary: "I also had a looking at myself in the mirror and hoping I'd be able to save my virginity post," she told co-anchor Hoda Kotb and guest Amy Poehler, who burst out laughing over the 41-year-old's revelation. "I was just worried in ninth grade that I wouldn't have the wherewithal to hold it, you know?" Bush Hager continued while shrugging and laughing. The 51-year-old "Parks and Recreation" star joked that teenaged Hager was likely telling herself, "You can do it, you can hold it, hang in there, you're so close!"
Despite her candor in the recent episode about her diary entries, the former first daughter also confessed that the diary entry was an "embarrassing post to look back at." She remembered her teenage anxieties, considering, "What if you're not able to do it?" She did not reveal any further details about when she ultimately did lose her virginity. Bush Hager is happily married to Henry Hager since 2008 and is a mother to three children, Mila, Poppy and Hal, who are 10, 7, and 3, respectively.
The "Parks and Rec" alumna shared her own distinctive technique for managing such awkward personal things. She said that she keeps some "special things in a box that says 'throw away'" so those items won't be discovered by her near and dear one's once she's no longer present.
Bush Hager has opened up about her personal life and experiences on the show over the years. She formerly spoke about her struggle with body shaming, sharing that her ex-boyfriend dumped her after seeing her in a bathing suit. "It's so interesting because people really do hit you right where it hurts," said the co-author of "First Sisters" during a three-minute confessional. "I had a boyfriend in seventh grade who broke up with me after we went swimming together after he saw me in a bathing suit." Hager shared the story to highlight the long-term effects of body shaming on a person's confidence and personality.