This is What Taylor Swift and Travis Kelce Have in Store for Thanksgiving as They Prepare to Party In a delightful turn of events, pop sensation Taylor Swift and NFL star Travis Kelce are gearing up for a holiday season filled with love and togetherness. According to TMZ the couple is looking to commit and build stronger bond with their plans for upcoming Christmas holidays.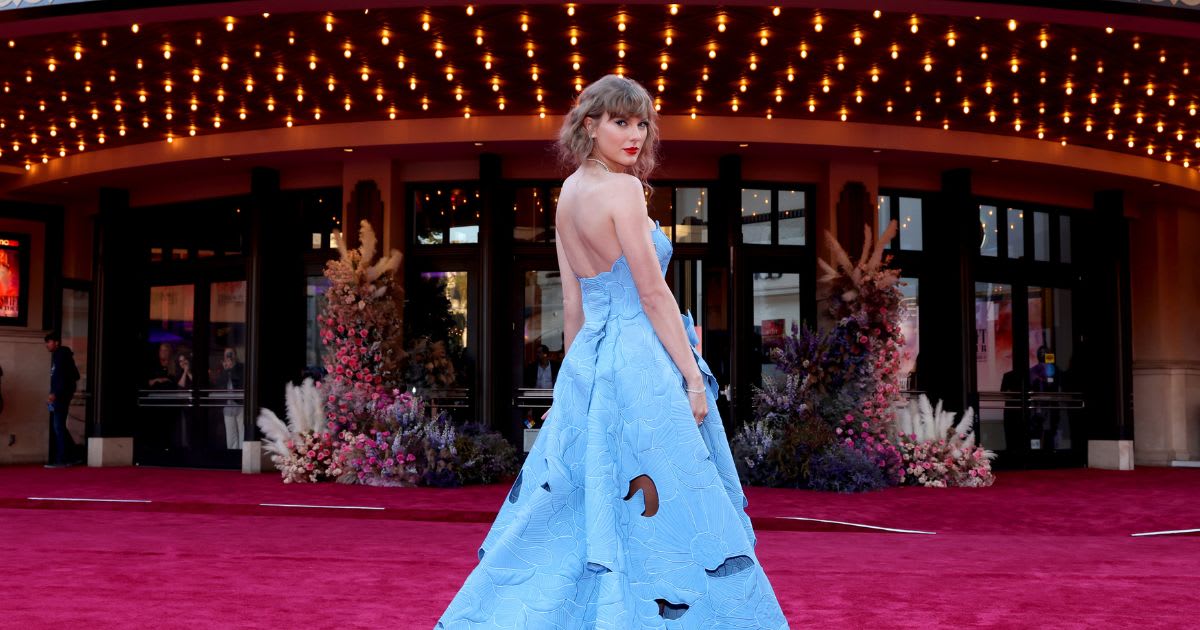 Also Read: Taylor Swift Set to Enjoy Quality Time With Travis Kelce in $6 Million Kansas City Mansion
TMZ, known for its entertaining take on celebrity news, has even treated fans to some imaginative fan art featuring Taylor and Travis surrounded by holiday cheer, complete with a turkey, pumpkins, and a Santa hat. The sources close to the couple suggest that the pair is mulling over the idea of throwing a lavish Thanksgiving bash at Travis' stunning million-dollar mansion in Kansas City. Rumor has it that they are considering a mega Swift + Kelce family Thanksgiving in Kansas City, with Taylor's entire family flying in to join Travis' loved ones for a day filled with joy and gratitude.
According to reports by Entertainment Tonight, Taylor and Travis had an amazing time in Argentina and looking forward to spend more time with each other. With Taylor taking a two-month break from her tour in December and January, the couple is seizing the opportunity to spend quality time together. According to the same insider, Taylor and Travis have a lot in common, not just in their public personas but also in their private lives. Recently on his podcast, New Heights, acknowledging the ongoing joke that Swift is responsible for putting him 'on the map.'
Also Read: Friends of Travis Kelce Are Convinced That His Romance With Taylor Swift Is the 'Real Deal'
The playful banter took place during a bonus episode of the podcast, where Kelce and his brother, Jason Kelce of the Philadelphia Eagles, navigated fan art that amusingly referenced Swift's influence on the NFL star's popularity. The fan art in question showcased Travis wearing a sweater with his face on a map of the United States, alluding to the ongoing joke that Swift made him famous by dating him. Travis, reading the shirt in the drawing, humorously acknowledged Swift's role, saying, "On the map. Putting, obviously, my face on the map… shout-out to Taylor."
Also Read: Taylor Swift Meets Family of Deceased 23-Year-Old Fan and Hosts Them at Sao Paulo Performance
As per Daily Mail, the jest originated from Swifties, who, following news of the couple's romance in September, began pranking NFL fans by claiming Swift was responsible for making Travis famous. The TikTok trend gained traction, with football enthusiasts reacting in shock and amusement to the suggestion that Travis Kelce, a two-time Super Bowl champion, was unknown until he started dating the global pop sensation. A source informed Us Weekly, "Taylor and Travis have met each other's parents so it only makes sense that they'd want their parents to meet each other as things between them are getting really serious." The insider explained that the pair, "have a very close bond with their parents and it's really important that their families blend seamlessly, as well. It's really important to her to be there when their parents meet."
More from Inquisitr
New Book Claims Taylor Swift Declined To Perform At King Charles III's Coronation Concert
Joy Behar's 'Idiot' Dig at Travis Kelce Has Swifties Up in Arms: "Shut Up Joy Behar"