Here's a Look at 7 Most Intense Feuds and Meltdowns Between the Kardashian-Jenner Sister Keeping Up With the Family Dramas...
Also Read: Tristan Thompson 'Grosses Out' Supporters During a Private Conversation With Khloe Kardashian
The Kardashian-Jenner sisters are bonded with love. But what's a sisterhood without some intense, sloppy drama to spice up your life, which also results in increased viewership? Suffice it to say that Kris Jenner's daughters, Kourtney, Kim, Khloe, Kendall, and Kylie, are indeed some headstrong women with strong opinions that they can stick by. The reality TV show allowed the world to peek into their private lives, including their nasty fights. Some brawls fizzled out faster, while others turned uglier with time. Here's a roundup of seven meltdowns, blame games, and fights that the Kardashians have been involved in.
1. Kim and Kourtney's Dolce and Gabbana Feud
The (in)famous Dolce and Gabbana feud between Kim and Kourtney began with the POOSH founder's wedding in Italy with Blink-182 drummer Travis Barker. The drama escalated in Season 3 of The Kardashians, where the Lemme founder accused Kim of stealing the spotlight by signing a business deal with the brand Kourtney was connected with for her wedding. 44-year-old Kourtney alleged, "It's not about business, and there's so much, it takes precedence over hurting your sister." However, Kim outright denied it.
Also Read: Paris Getaways to Celebrity Soccer Pals, Kim K Has Extravagant Plans for Saint West's 8th Birthday
2. When Kendall 'Slapped' Sister Kylie
Also Read: Kailyn Lowry Faces Fan Fury Over Lying About The Birth Of Her Twins By Posting Confusing Updates
During an episode aired in October 2020 of KUWTK, the sisters got into a heated argument where Kendall accused Kylie of 'stealing' her outfit for an event. The sisters were heading home when they launched into a verbal attack, while their mother Kris' then-boyfriend, Corey Gamble, acted as a referee. However, the fight escalated and turned physical. The model smacked the Kylie Cosmetics founder. Kendall then explained, "So then I started kicking her back. And we got in a full fight."
3. When Khloe Snapped at Kourtney in Bali
Khloe and Kourtney were involved in a tense conversation during the 2019 episode of KUWTK regarding who is more 'zen' while on vacation in Bali. Khloe argued the POOSH founder keeps verbalizing her grievances, while Kourtney believed the Good American founder is always complaining. Khloe said, "The b***h complains for hours," adding that Kourtney should "get out of my f–king business" if she kept criticizing her. Although Scott Disick tried to alleviate some tension during the fight, Kourtney eventually walked away from the fight.
4. When Kim Insulted Kourtney's Appearance
Kim and Kourtney argued over the family's top holiday cards in 2018 on the reality TV show. The drama began when the POOSH founder refused to cooperate with Kim. The SKIMS founder yelled, "No one wants you in the f–king shoot. Get the ​f–k out of here. I'm planning it … So we don't want you in the shoot." The brawl escalated when the 42-year-old attacked her elder sister's physical appearance: "She is the least exciting to look at."
5. When Khloe Lost Her Temper With Kourtney in San Francisco
In 2018 on KUWTK, Khloe lost her cool with elder sister Kourtney Kardashian. The siblings were sightseeing around San Francisco Bay when the POOSH founder was busy on her phone. Khloe yelled, "Get off your phone call." The Good American founder was pregnant at the time and told the sister that 'she was a waste of space' and 'annoying as f–k when we're together.' This provoked the Lemme founder, and she fired back, "F–k you, you f–king pregnant whore!"
6. When Kourtney and Khloe Fought Over Furniture
Apparently, after season 15, Kourtney posed concern about their personal lives going public courtesy of their show KUWTK. But later in the show, Kim and Khloe planned a themed baby shower for the SKIMS owner. Kim purposely thanked the Good American founder for helping her before the Lemme founder. This seemingly infuriated Kourtney, and she began criticizing Khloe's furniture choice for the event, which offended the younger sister. Annoyed, Khloe said, "Seriously, what is wrong with you these days? You're so b****."
7. Kim's Meltdown Over Kourtney's Look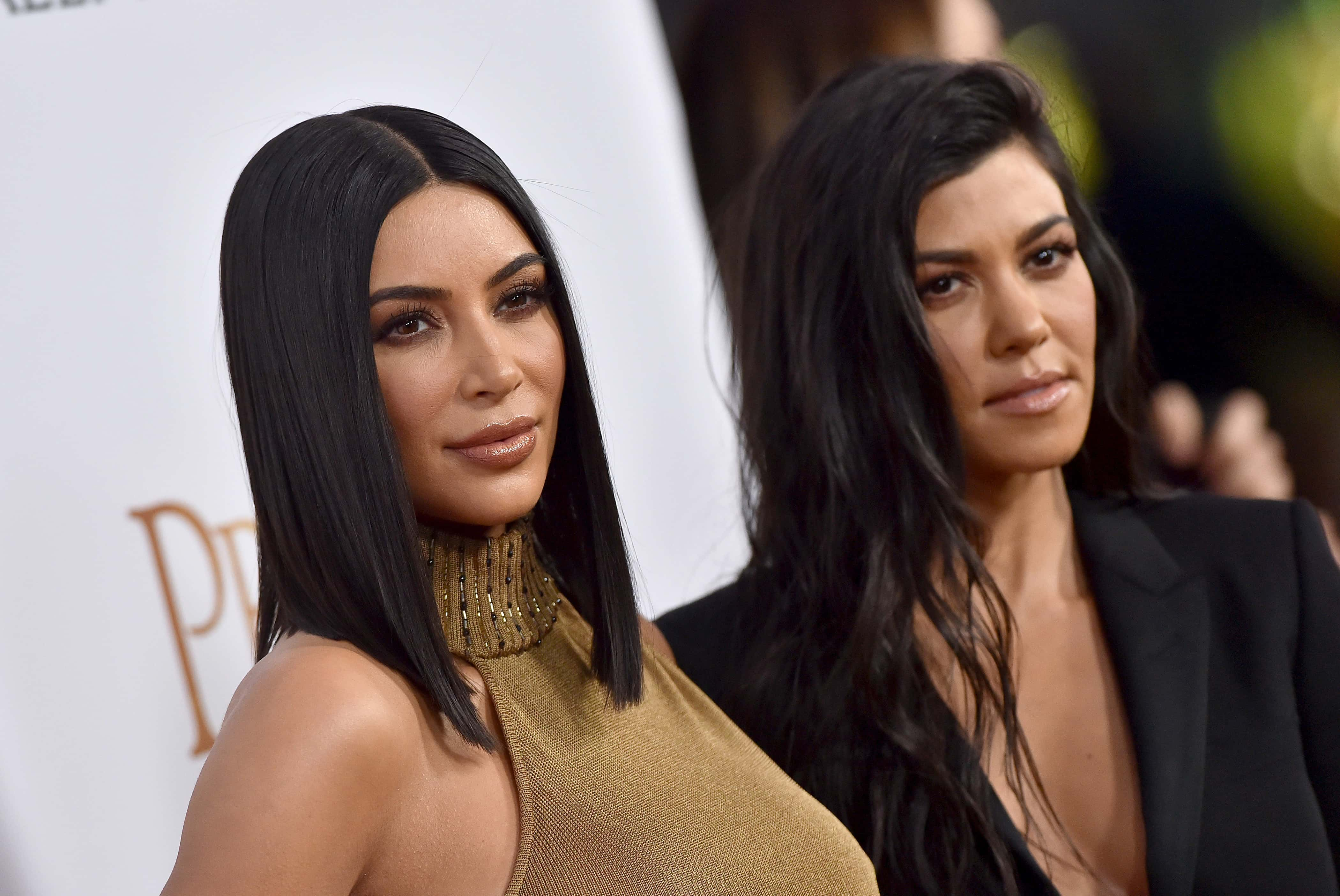 Kourtney and Khloe were finalizing a look for the POOSH founder, and they settled for a Dior number. The sisters FaceTimed Kim for her opinion, but instead of helping them, she accused Kourtney of copying her dress. However, Kourtney kept vehemently denying that she ever dresses like Kim; the latter then said, "I don't think Kourtney realizes the legwork that goes behind this; I don't think anybody understands. You have to really have a relationship with the designer…. She has no idea how this works."
More from Inquisitr
After Being 'Shut Out', Bianca Censori's Sister Angelina Seems Dejected in a New Photo
Fans Cringe Over 'The View' Host Sunny Hostin Telling Anna Navarro That She Should 'Date Her Son'