Here Are 16 Celebrities Who Have Not Shied Away From Supporting Donald Trump These 16 Celebrities Have Not Shied Away From Supporting Donald Trump
Also Read: Trump's Obsession With Gag Orders Stems From a Need To 'Blame' Someone If He Loses the Case, Says Legal Expert
Donald Trump is still regarded as one of the most divisive individuals in American politics long after his presidency. People from many walks of life have intensely argued over his policies and ideas. Even after receiving criticism for his polarizing remarks and deeds, several well-known figures have publicly backed Trump. These well-known individuals, who range from actresses to artists, have publicly supported Trump and have not been shy about sharing their political opinions. Here are 16 of these illustrious individuals:
1. Kid Rock
Since Trump's 2016 presidential campaign, Kid Rock, the American singer-songwriter best known for songs like "All Summer Long" and "Picture," has been a staunch supporter of the politician. He has played at multiple Trump events and celebrated Christmas at the White House. Additionally, he frequently plays golf with the former president and even tweets about it.
Also Read: Host Says Paramount+ PR Team Halted Kelsey Grammer's Interview With BBC After Voicing Support for Trump
2. Kirstie Alley
Also Read: Jimmy Kimmel Says Trump Is 'Going Straight to Hell' For His 'Jesus and God Keeping Score' Comment
Alley, known for her comedic performance on the famous program Cheers, has long supported Trump and faced criticism from other celebrities. Despite criticism, she has persisted in giving her all, even going so far as to attack them early on Election Day. "Trump works round the clock and acts swiftly & decisively which usually results for the better. It's why I vote for him," she tweeted.
3. Kanye West
Kanye West, the controversial artist and fashion billionaire, has openly backed Donald Trump. In 2018, he had a meeting with Trump at the White House to talk about jail reform and urban development. In a comprehensive 2021 interview on Revolt TV's Drink Champs podcast, the rapper stated that despite launching his presidential candidacy in that year, "I've still got a red hat on today, I'll let y'all know that," Independent reported.
4. Ted Nugent
Rock artist who is well-known for hits like Cat Scratch Fever and Stranglehold has been a fervent supporter of Trump's immigration and gun rights policies. "He represents a glowing middle finger to the embarrassing status-quo politics, and everyone I know truly loves a good, glowing middle finger aimed directly at the most deserving," he once said to Billboard.
5. Roseanne Barr
The former cast member of the sitcom Roseanne, who earned an Emmy for her comic work, is a strong Trump supporter. The actress backs him so much that she even thinks one of the reasons her show was canceled was because she backed the Republican president when he was elected president in 2016. "I voted for Donald Trump, and that is not allowed in Hollywood," the star said in 2018.
6. Jon Voight
In September, the Oscar winner and star of beloved films including Midnight Cowboy and Coming Home shared a video on Twitter imploring people to support Trump and "make this land great again." Voight, who is dad to actress Mr. & Mrs. Smith actress Angelina Jolie, stated in the religiously themed video that God would declare, "Our land is in danger with left-liberal thinkers."
7. Scott Baio
The Brooklyn native, better known as Chachi from the beloved television sitcom Happy Days, has long lamented the criticism he receives for supporting Trump and being a GOP member, especially in light of his remarks at the 2016 Republican Convention. "I don't give a s–t about Hollywood liberals," Baio said in a 2017 interview with The Hollywood Reporter. "They're gonna hate [Trump] no matter what. If he cured cancer, they'd be on him for putting oncologists out of business."
8. Stacey Dash
The actress from the film Clueless is well-known in Hollywood for her political conservatism; her fourth husband, Tea Party rogue Jeffrey Marty, once pretended to be a congressman from Georgia to support Trump. Dash once tweeted, "ISIS disappeared when Obama disappeared," suggesting Trump has made terrorists run for the hills.
9. Clint Eastwood
For a long time, Clint Eastwood was a Republican. Despite his eventual decision to abandon Trump in favor of Michael Bloomberg, the actor-director praised Trump as a fighter against political correctness and bemoaned what he referred to as "the kiss-ass generation," per CBS News. He said, "What Trump is onto is he's just saying what's on his mind. And sometimes it's not so good. And sometimes it's ... I mean, I can understand where he's coming from, but I don't always agree with it."
10. James Woods
The Golden Globe and Emmy Award-winning actor has been a devoted fan of President Trump on social media, frequently expressing his opinions and standing up for him when attacked, per The Hill. "Let's face it. Donald Trump is a rough individual," Woods tweeted. "He is vain, insensitive and raw. But he loves America more than any President in my lifetime." He further added, "He is the last firewall between us and this cesspool called Washington. I'll take him any day over any of these bums."
11. Dennis Quaid
Acclaimed for his parts in movies such as The Parent Trap and The Day After Tomorrow, Quaid has backed Trump and was present at the 2018 White House Correspondents' Dinner. "I think Trump, no matter what anybody thinks of him, is doing a good job at trying to get these states — and all of the American people — what they need," the actor said in April 2020, "and also trying to hold our economy together and be prepared for when this is all over."
11. Lil' Wayne
The legendary rapper in hip-hop is one of many who have backed Trump, lending their influence to the White House's pledge to increase financial support for African-American neighborhoods. "Just had a great meeting with @realdonaldtrump@potus," Lil' Wayne tweeted. "besides what he's done so far with criminal reform, the platinum plan is going to give the community real ownership. He listened to what we had to say today and assured us he will and can get it done."
12. Gary Busey
In 2015, Gary Busey declared his support for Donald Trump, claiming that the Republican nominee for president "can change the country after the last eight years." "I know [Trump] personally," the eccentric Point Break actor, who was also a contestant on ABC's Dancing With the Stars, said, per The Hill. "I know [Trump] personally. I know him professionally. He's a great guy. He's sharp. He's fast."
13. Stephen Baldwin
In July of 2015, Stephen Baldwin was among the first celebrities to publicly declare his support for President Trump. Alec Baldwin, his older brother, later parodied the endorsement on Saturday Night Live. He opened up about his decision in an interview with Variety, saying, "It was because there were people frustrated by our system, and they might just be crazy enough to vote for this guy because they'd like to see real change. And I was right. It was a hunch, really — after eight years of an administration that, in my opinion, didn't try to unify anything. They had their agenda. God bless them. They are gone."
14. Azaelia Banks
The contentious rapper has backed Trump and even expressed his gratitude for his win in the 2016 presidential contest. She recently got into a fight with Rihanna about the divisive president, claiming to be "proud" of him. "First off, I would like to apologize to Donald Trump for all the stupid jokes I made. (I was kidding). secondly, I would like to apologize for all the other times I was dumb enough to let the liberal media sway my opinion of you. Thirdly I'm fucking proud as F–K of you," she wrote online, per Essence.
15. Mike Tyson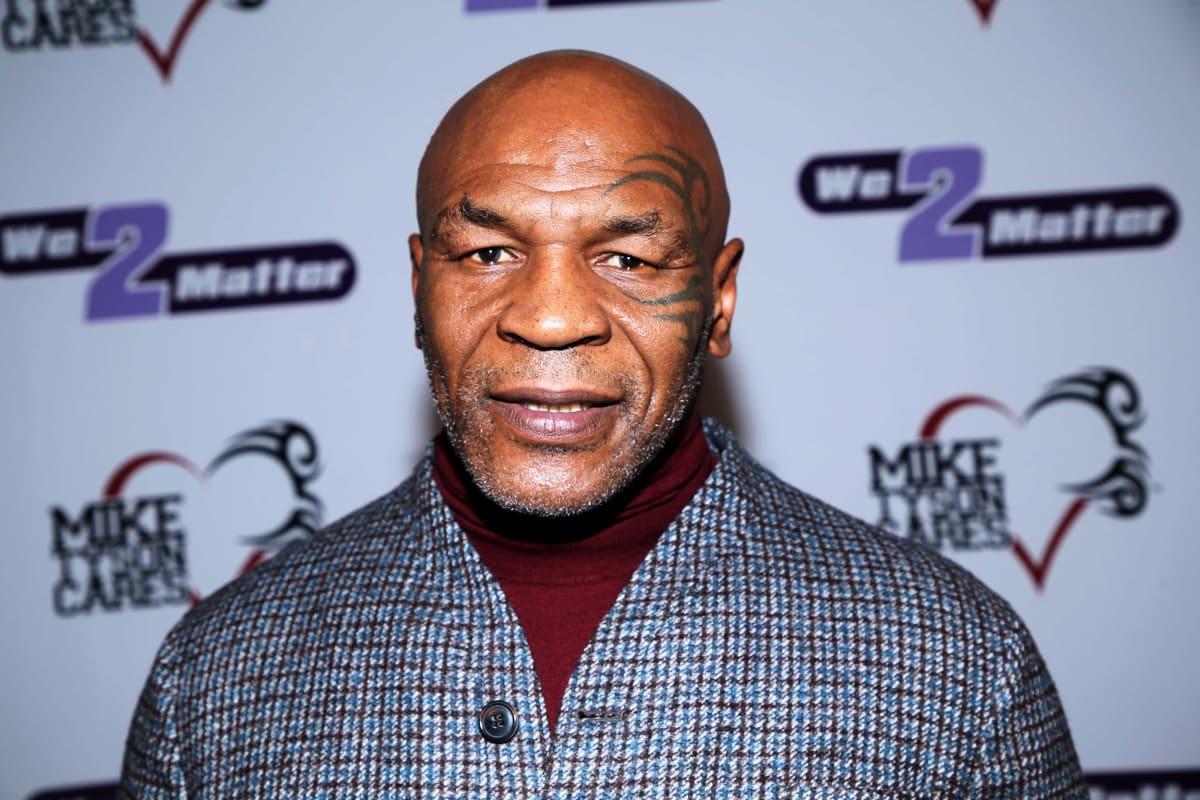 Mike Tyson has been a longtime supporter of Trump; in fact, he endorsed his candidacy in 2016. "He should be president of the United States," Tyson said, per Bleach Report. "That's what he should be... Why are people mad at the people? Because this is who the people want to be president. Let's try something new," Tyson continued. "Let's run America like a business, where no colors matter. Whoever can do the job, gets the job."
16. Tila Tequila
It's no surprise that Tila supports Trump. The controversial TV personality has been dining with white nationalists, even performing Nazi salutes once. She critiqued women who slammed Trump for his misogynistic comments. "Women who complain about Trump saying 'Grab her by the pussy!' are retards because I love getting grabbed by the pussy! LMAO!" That was once her pinned tweet, adjacent to her equally controversial bio, which read in part: "Alt-Reich queen! Literally Hitler!"
More from Inquisitr
Trump Claims He Would Win The Blue States if 'Jesus and God' Came Down to Keep Score of Elections
Trump Mocks DeSantis' Debate Against Newsom in a New Dubbed Video: 'Battle of Loserville'