Gisele Bündchen Shares Life Advice to Survive "Challenging" Times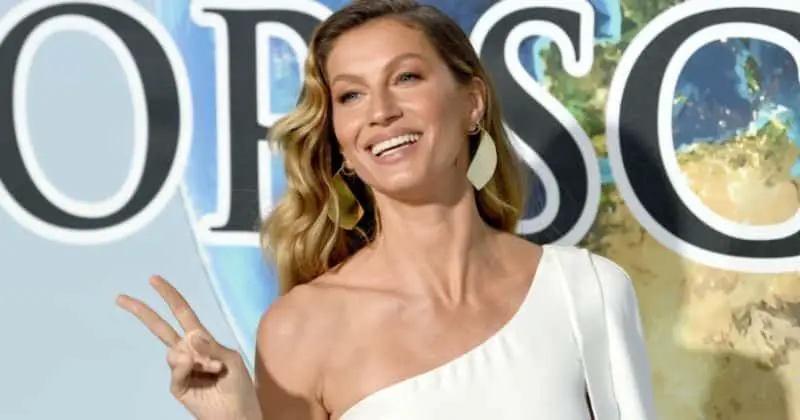 Gisele Bündchen took to Instagram and posted an inspirational picture of herself practicing yoga by the beach. In her candid post, she gave her fans advice on keeping a positive mindset while facing challenging situations in life. "Remember that the sun rises every day," the fitness enthusiast wrote as she shared some motivational words of wisdom. "Being healthy is more than a clean diet and exercise. It's about our attitudes, emotions, beliefs, thoughts, and actions. When life gets challenging always remember that the sun rises every day bringing a new opportunity for us to try again and do better."
She continued to express her gratitude for life and spoke about the importance of learning to be present. "It can get intense out there and we can get easily distracted by the noise. Awareness is key. What energy you are nurturing? Remember, we are the co-creators of our own reality, what we believe we create! ✨🙏🏼✨" Touching on the subject of "manifestation" Bündchen emphasized that we all are powerful creators and can shape our own destinies.
The artistic slice-of-life quotes through the candid post come after her lively trip to Brazil where she celebrated the country's annual Carnival festival. Talking about her Brazilian roots and what the Brazilian culture means to her, the supermodel expressed "It was so special to return to Carnival and honor this beautiful celebration of our Brazilian culture," while posting a carousel of images from the festivities. According to People, the colorful pictures documented parade floats and performers and several shots of her enjoying the annual event dressed in a crop top and white jeans that accentuated her fit figure.
Bündchen and the star NFL quarterback player, Tom Brady have both been focusing on their respective wellness and taking time off to spend with their children since filing for divorce at the end of October last year. The former Victoria's Secret model has been vocal about her feelings about mindfulness and keeps updating her fans through photos and videos since the divorce. She welcomed the new year with a meditational post and described her inner peace with the caption, "'The quieter you become, the more you can hear.' Rumi. Wishing you all a joyful and blessed 2023." The supermodel is seen in the post practicing meditation in a wooded area surrounded by trees and in front of a natural stream.
Sharing a pre-holiday post last year with her children, Gisele wrote, "Recharging with my little ones in the country of my [heart emoji]!" Tom Brady and Gisele have been co-parenting their children since last year. They continue to support each other in their individual ventures while ensuring that their children are taken care of.