Charlize Theron Recalls 'Childhood Trauma' When Her Mom Shot Her Dad in Self-Defense Charlize Theron has been enduring "trauma" ever since her mother, Gerda Maritz, shot and killed her father, Charles Theron, in self-defense.
In a new interview with Town & Country magazine, the Monster actress opened up about how the harrowing experience inspired her to commit to preventing violence against women. "I would say this: It's a simple correlation to make," she said. "But I think it's way more complicated than having just one night of trauma in your life." The 48-year-old further added, "With or without that, ­gender-based violence is so in your face in South Africa and globally. It's hard to not be aware of these things just purely by being a woman."
Also Read: Here Are 9 Celebrities Who Experienced the Harsh Reality of Financial Hardships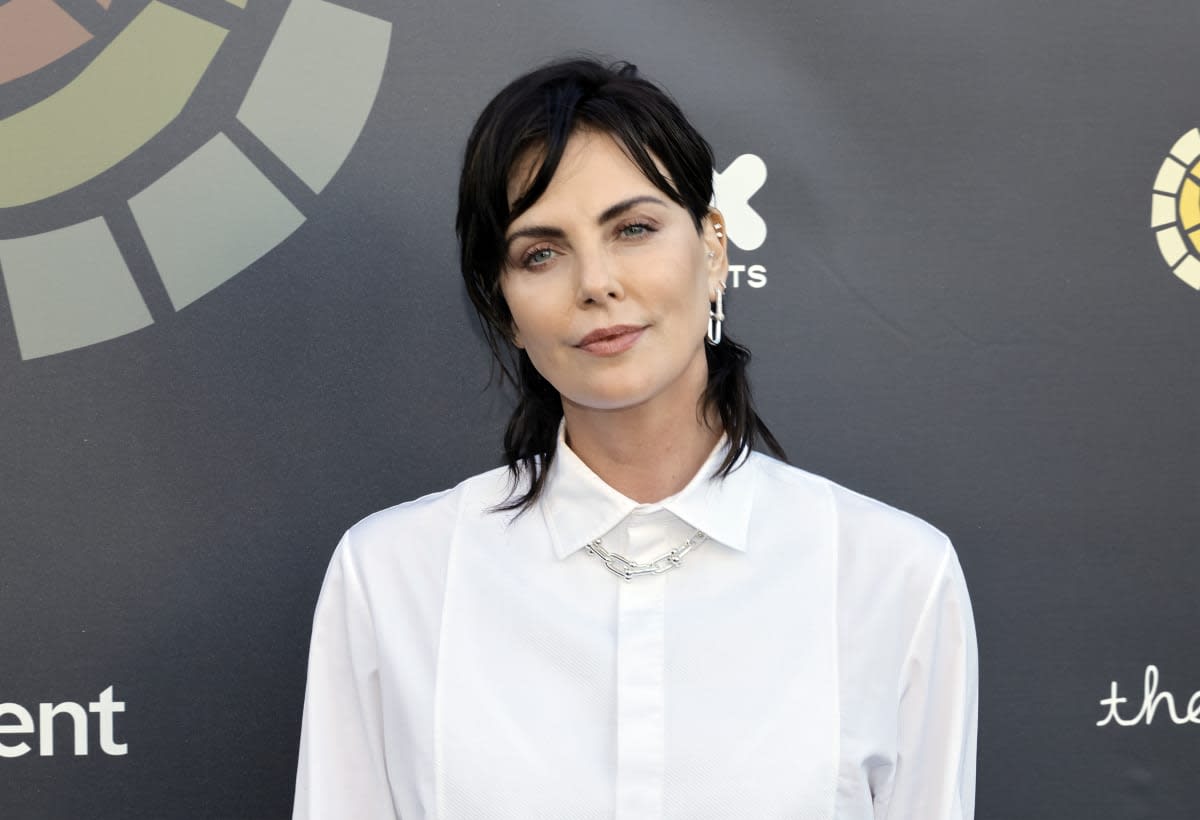 In 1991, the Mad Max: Fury Road actress's father, Charles, got very drunk and threatened the then-fifteen-year-old Charlize and her mother, reported PageSix. "My father was so drunk that he shouldn't have been able to walk when he came into the house with a gun," she told NPR in December 2019. "My mom and I were in my bedroom leaning against the door because he was trying to push through the door."
Charlize continued, "So both of us were leaning against the door from the inside to have him not be able to push through. He took a step back and just shot through the door three times. None of the bullets ever hit us, which is just a miracle."
Also Read: Here's What Swifties Have Seemingly Learnt About the Taylor Swift-Joe Alwyn Breakup Timeline
Maritz shot her husband, murdering him, to rescue herself and her daughter. Charlize's mother was not prosecuted since Charles died because she was forced to defend herself. The Oscar winner claimed that her father had been an "alcoholic" her entire life and that he was a "very sick man." She shared, "I only knew him one way, and that was as an alcoholic. It was a pretty hopeless situation. Our family was just kind of stuck in it. And the day-to-day unpredictability of living with an addict is the thing that you sit with and have kind of embedded in your body for the rest of your life, more than just this one event of what happened one night."
Also Read: Robert De Niro Angry That His Anti-Trump Gotham Awards Speech Was Edited Without His Knowledge
Charlize's life was irrevocably altered by the shooting, as well as other sociopolitical changes around her. The greater formative trauma, she added in the Town&Country interview, "was growing up in a country under apartheid and having AIDS come. Those things marked me—I almost want to say more than just that one night in my life."
She now campaigns to raise awareness of gender-based violence. To prevent pandemic-era violence both globally and in South Africa, the Devil's Advocate actress co-launched the #TogetherForHer project through her nonprofit, the Charlize Theron Africa Outreach Project.
More from Inquisitr
8 Times Justin Bieber Was in the Spotlight for the Most Controversial Reasons
When Kourtney Proposed to Be Khloe's Surrogate: 'Will Be the Oven for Her Bun if She Shall Need'