Ben Affleck And Jennifer Lopez Finally Snag Their $60 Million Dream Home After Two Years Of Waiting Hollywood power couple Ben Affleck and Jennifer Lopez recently closed the deal on the purchase of their dream home worth a mammoth price of $60 million after two years of waiting to buy their perfect abode, reports TMZ. The couple reportedly spent the whole week in negotiations for its purchase and eventually settled for an amount of $60,850,000 that was supposed to be settled off in cash.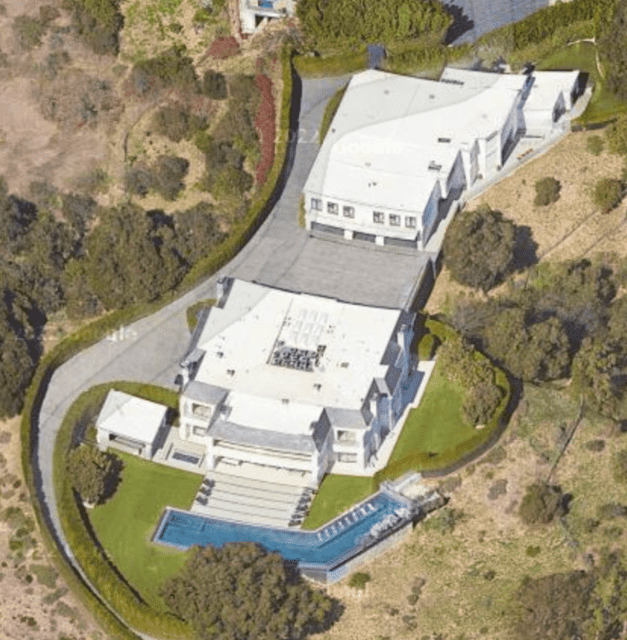 Although they had to pay a hefty sum to snag this marvel of a home, the property was initially set to be sold for a whopping $135,000,000 back in 2018. Some time later, its value came down to $75 Million, meaning Bennifer struck a smart deal of getting a $15 million discount on the place, a massive win for them.
Their dream home is located among the scenic and prestigious locations at Wallingford, Beverly Hills. The area is currently busy with moving vans and furniture flooding the property as the couple is gearing up to move into the 5-acre property with their blended family later in the week.
This heavenly mansion is a slice of heaven surrounded by stunning landscaped gardens with lush greenery and divine views. It also boasts a top-notch security system in place to keep trespassers out. A fascinating feature is that the mansion is double-gated - all the more secure.
This home is certainly going to be a hub of many happy memories with the newly blended family moving in. The home hosts 12 spacious bedrooms, each designed to accommodate a person's personal aesthetic and is inspired by state-of-the-art furniture offering a comforting and pleasing vibe. The 24 bathrooms of the home are no less a true piece of art and are lined with modern bathroom fixtures that radiate pure panache and are quite aesthetically pleasing.
The 15 fireplaces spread across the gargantuan mansion assure a sense of deep comfort and warmth in any corner of the home. The fireplace in the mansion is the perfect place to relax and unwind from the regular hustle and bustle. Because of this and many other features, this humble abode is widely known as the "crown jewel" of Wallingford in Beverly Hills.
There is no lack of any kind of amenity or facility within the stunning white walls of the home. For entertainment purposes, there exists a breathtaking cinema with enhanced viewing experiences, and a wine room and whiskey lounge serve as a unique relaxation experience for both friends and family. For some self-pampering, there's also a sauna, nail and hair salon followed by a massage room to relax after a long work-filled day.
Since both Lopez and Affleck have an aligned interest to work out and live healthier lifestyles, they made sure their home also matched their interests. There's a 5,000-square-foot sports facility that includes a stunning gym, indoor pickleball court, boxing ring, and a sports lounge.
All these luxe facilities both within and outside the mansion make it a perfect home for the couple, especially since they were aiming hard to move into a good place after getting married.