All the Troubles and Scandals That Have Followed Hunter Biden Hunter Biden's Long List of Personal and Legal Troubles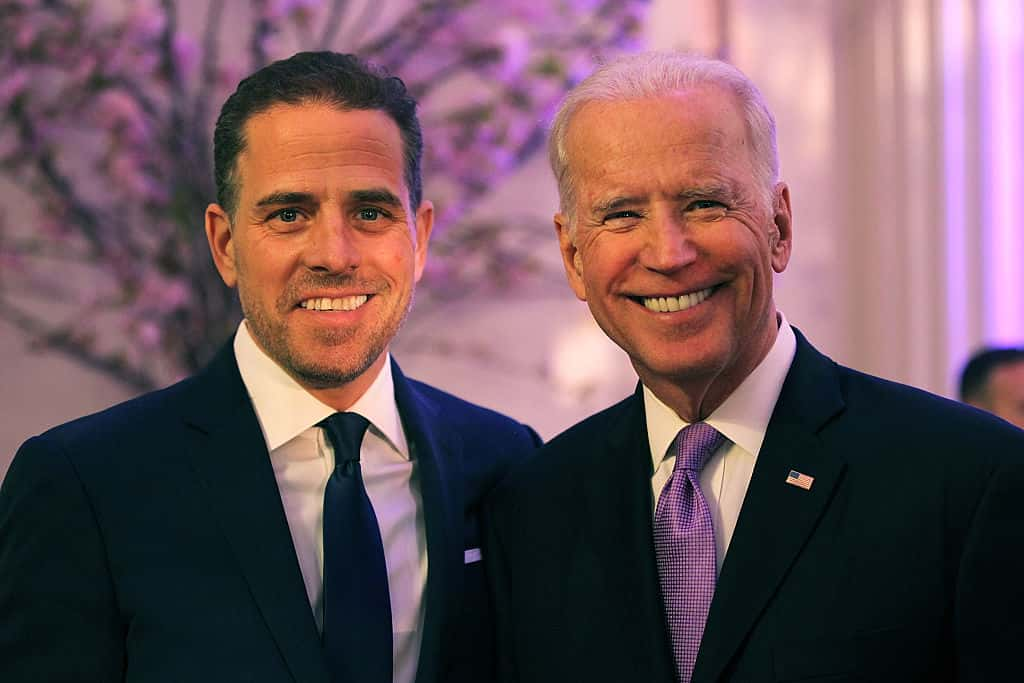 Also Read: Donald Trump Sends Warning to Joe Biden Amid Legal Woes: "Should Stop His Thugs Before It's Too Late"
The saga of Hunter Biden, the only surviving son of current President Joe Biden, is one that is unraveling like a tumultuous novel with layers of personal hurdles, legal obstacles, and political controversies. As the 53-year-old faces a bombardment of troubles, ranging from criminal charges to a paternity suit, his life story is one that has continued to seize the public's attention as well as brought up numerous questions about the intersection of family, politics, and personal choices. Struggles on the personal front, from alcohol and drug abuse to relationship issues, are also a part of his story; they are no secret and are in full public attention. So, let's take a closer look at them.
1. A Tragic Childhood
Hunter was born in Wilmington, Delaware, in 1970 to Joe Biden and his first wife, Neilia. At the age of two, he lost his mother and baby sister, Naomi, in a car accident that left him with a fractured skull and his older brother Beau with a broken leg. Raised by his father, Joe, Hunter attended Georgetown University and Yale Law School and graduated in 1996; he took part in the Jesuit Volunteer Corps, a Catholic group that helps marginalized communities.
Also Read: Karine Jean Pierre Gives One-Word Response to Reporter's Query on Joe Biden's Dropping Poll Results
2. Biden's Struggles with Addiction
Also Read: Joe Biden Recalls 'Deep Trauma' After Kennedy's Assassination in 1963: "Not An Easy Thing to Live With"
Hunter's life has been scarred by battles with addiction. In spite of his father's teetotalism, Hunter started drinking as a teenager and admitted to cocaine abuse during his college years, as per the BBC. His problems with substance abuse continued. In fact, in 2013, after being sworn into the US Navy Reserves, he was discharged on the first day after testing positive for cocaine. The death of his brother Beau from brain cancer in 2015 amplified the addiction issues. "He and Beau were one," Hunter's daughter, Naomi, once wrote on X (Formerly known as Twitter). "One heart, one soul, one mind."
3. Relationship Turmoils and Paternity Suit
Hunter's personal life took a toll as his marriage to Kathleen Buhle ended in 2017 amid allegations of extravagance on his part. Buhle asserted that Hunter was "spending extravagantly on his own interests (including drugs, alcohol, prostitutes, strip clubs, and gifts for women with whom he has sexual relations) while leaving the family with no funds to pay legitimate bills. He was struggling with a massive drug addiction, and that's heartbreaking and painful, and that wasn't who I was married to." His relationship with his elder brother Beau's widow, Hallie Biden, added another layer of complexity. Furthermore, a paternity suit revealed his 'connection' to an Arkansas woman, Lunden Alexis Roberts, resulting in child support.
4. Business and Ethical Controversies
As per the same report by the BBC, Hunter's professional life has not been calm either. It was frequently marked by ethical controversies. His work at MBNA America—a bank with ties to his father, one of the largest employers in Delaware, and a top investor in his political campaigns—posed questions about the financial institution's political influence. In the early 2000s, Hunter also stepped his foot into lobbying, overlapping with his father's legislative priorities. His involvement with Paradigm Global Advisors, a hedge fund, also added to Hunter's troubles owing to its potential connections to fraudsters. Moreover, his foreign business inclinations, especially in China and Ukraine, have led to allegations of influence-peddling, as per ABC News.
5. Political and Legal Challenges
The infamous 'laptop incident,' where a laptop was left by Hunter at a Delaware repair store, became a high point of contention during the 2020 presidential campaign. Initially, it was argued and dismissed as a smear campaign by Russian disinformation centers, but its contents were later authenticated. The laptop was also seized by the FBI. It revealed Hunter's business dealings and personal deeds. In 2017, Hunter collaborated with Chinese oil tycoon Ye Jianming on a natural gas project in Louisiana. The deal was nullified after Jianming was detained by the Chinese government on corruption charges. A former associate of Hunter's also testified Joe had been on speakerphone numerous times during Hunter's calls with various clients, but the current President 'wouldn't talk business,' as per Vox. Nonetheless, all these instances continue to be under investigation.
6. The Impact on President Biden
As Hunter grapples with legal troubles and personal controversies, their impact on President Biden's political ambitions is undeniable. Congressional Republicans have initiated an impeachment inquiry into the elder Biden, scrutinizing potential influence-peddling, as per CNN. The intricate web of Hunter's life story has become an unwelcome distraction for the President as he gears up for re-election. In the complex narrative of Hunter Biden's life, the personal, the political, and the legal intertwine, creating a compelling story of a man navigating a sea of scandals and troubles. As the chapters continue to unfold, the consequences of his actions reverberate through the corridors of power, prompting reflections on the complexities of family ties in the realm of politics.
More from Inquisitr
Stephen Colbert Roasts Donald Trump's 'Real Life Is Worse' Comment About Joe Biden
Jimmy Kimmel Pokes Fun at President Biden's Age by Comparing It to the Invention of These Items