Kim Kardashian's Revamped $70 Million Malibu Estate With A-List Neighbors Kim Kardashian has recently finished a lavish makeover on her $70 million Malibu mansion, situated on the luxurious billionaire row, mingling with A-list neighbors such as Leonardo DiCaprio. The reality TV star, who acquired the property back in September 2022, treated fans to a glimpse of her newly renovated home during an episode of The Kardashians in July. The major upgrades comprise changes to the sprawling outdoor space, featuring a shift from light-colored tile to smooth concrete for a sleek and modern aesthetic. The four-bedroom, six-bathroom Mediterranean-style home boasts newly updated windows, allowing natural light to flood the interiors.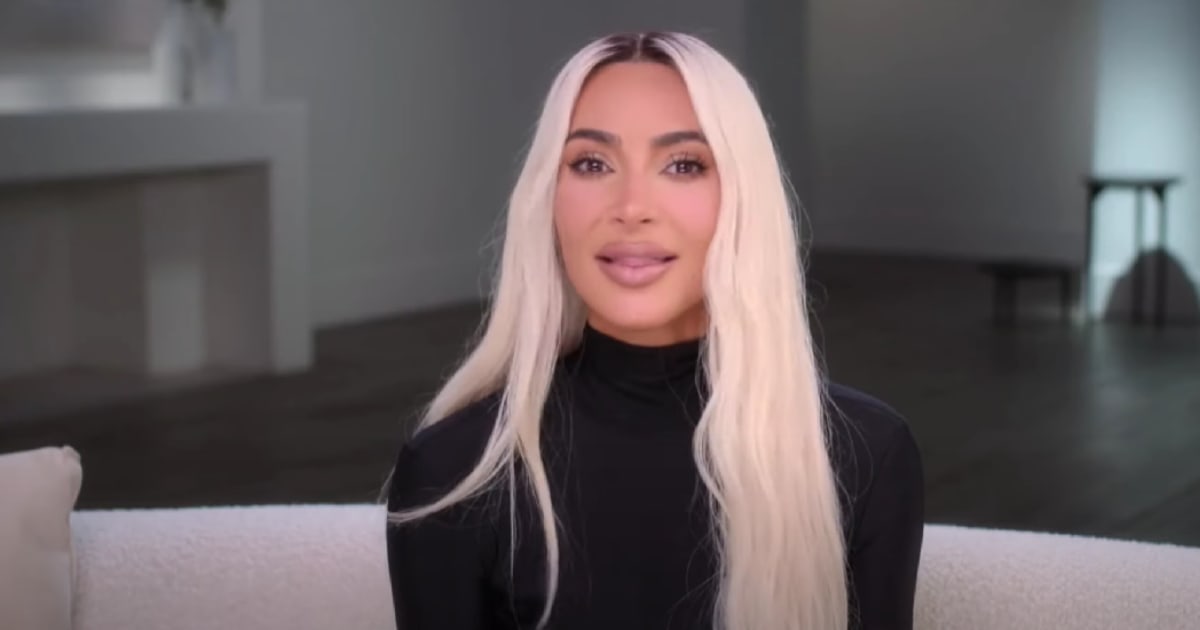 Also Read: Fans Praise Kim Kardashian on Social Media for Introducing Daughter North West to Rapper Sexxy Red
Kim has holistically designed the exterior, opting for monochromatic outdoor furniture, including comfortable white couches and chairs, facilitating the perfect setting to relax and appreciate breathtaking views of the Pacific Ocean. As per the Daily Mail reports, the estate, which expanded up to three acres of land, received a fresh layer of paint in a light color, chiming in with the modern color scheme. Landscaping enhancements on the surrounding hill, along with a revamped pool area complete with outdoor furniture, contribute to the overall bougie ambiance.
The mansion, formerly owned by Cindy Crawford, Rande Gerber, and previously, retired hedge funder Adam Weiss, offers Kim access to tennis courts, a swimming pool, a square-shaped spa, and a private beach approachable via a winding path.
Also Read: Kim Kardashian Sparks Controversy as Fans Decode 'Secret Intention' Behind North West's Met Gala Prep
Her abode's renovations began earlier, with Jesse Harrison, the senior principal of Harrison Design, explaining the transformation as innovating a "serene, Zen-like oasis embracing the natural palette and materials of southern California." The upgrades included a refreshed pool, spa, and cabana area, along with the addition of a motor court, private parking, an interior entry courtyard, and outdoor spaces adjacent to the gym.
Also Read: Here's Why Kim Kardashian Wanted to Borrow Clothes From Madonna's Classic Wardrobe
The SKIMS founder shared her happiness during The Kardashians episode, bestowing her sister Khloe Kardashian on a tour of the magnificent and dreamy property. Kim aspires for the Malibu mansion to be her friends and family's ultimate party pad. Confessing her lifelong dream of owning a Malibu home, Kim emotionally revealed, "It's just one of those pinch-me moments where I can't believe I achieved a goal that I really didn't think was realistic."
The property's colossal purchase came at a time when Kim sought solace from controversies and divorce drama, including her ex Kanye West's controversial statements. The Malibu mansion, sitting on the beachfront, offers Kim a serene escape. As Khloe aptly put it, "This house is going to be the craziest memories for all of my kids, all of my nieces and nephews." With other A-list celebrities like Leonardo DiCaprio as neighbors, Kim Kardashian's Malibu mansion stands as a testament to her success and a dream realized against the backdrop of breathtaking ocean views.
More from Inquisitr
10 Times Kim Kardashian and Kanye West's Daughter North West Wowed the Internet
When Kourtney Kardashian Was Criticized for Slapping Kim Kardashian's Friend Jonathan Cheban