8 Celebrities Who are a Big Deal In Hollywood But Never Graduated From College 8 Renowned Actors Who Are Actually College Dropouts
Also Read: Rob Kardashian Took Out $5M Mortgage on Kris Jenner's Old House Where He Lives With Daughter Dream
Discover the unconventional and inspiring journeys of Timothée Chalamet, Matt Damon, Clint Eastwood, Halle Berry, Jake Gyllenhaal, Tom Hanks, Anne Hathaway, and Kelsey Grammer. A-listers who sidestepped college but nailed stardom. From Chalamet's meteoric rise to Tom Hanks' iconic status, these celebs prove that diplomas aren't the only path to success. Their stories showcase grit, talent, and audacity in navigating Hollywood's competitive terrain. No degree? No problem! Dive into the captivating tales of these trailblazers who crafted their own narrative to fame.
1. Timothée Chalamet
Timothée Chalamet's journey to stardom took a detour from conventional paths. Attending Fiorello H. LaGuardia High School alongside friend Ansel Elgort, he left Columbia University for New York University, ultimately dropping out to pursue acting. His breakout role in Call Me by Your Name catapulted him to global acclaim and an Oscar nod. Chalamet's artistic roots trace back to LaGuardia, a breeding ground for talents like Al Pacino and Jennifer Aniston, as reported by Business Insider. Despite college attempts, his destiny led him to films like Little Women, Lady Bird, and Dune.
Also Read: Reflecting on the 'Tons of Mistakes' He Has Made, Will Smith Says He is 'Deeply Human'
2. Matt Damon
Also Read: Trump's Obsession With Gag Orders Stems From a Need To 'Blame' Someone If He Loses the Case, Says Legal Expert
"I don't even have a college degree," chuckled Matt Damon during a humorous and self-reflective speech at MIT, reported SMH. Despite his upbringing in the academic ambiance of Cambridge, Massachusetts, surrounded by prestigious institutions like Harvard and MIT, Damon embarked on a college journey at Harvard. Still, he chose an unconventional route by leaving before completing his degree. His candid admission adds a poignant touch of irony, given that he later skyrocketed to fame with the Academy Award-winning Good Will Hunting, a project that originated as a mere college assignment.
3. Clint Eastwood
Prior to his Oscar-winning directorial success in Hollywood, Clint Eastwood attended Los Angeles City College but left without completing his degree. He navigated odd jobs as a steelworker and logger before finding fame in Rawhide. Despite academic setbacks, he excelled in aircraft maintenance post-high school expulsion. Drafted during the Korean War, Eastwood became a swimming instructor at Fort Ord. Childhood upheavals led to expulsion from Piedmont High. Despite these challenges, Eastwood's resilience paved the way for his iconic career path.
4. Halle Berry
Halle Berry, a trailblazing Hollywood icon, initially pursued higher education at Cuyahoga Community College in Cleveland but chose to forgo completing her studies. Opting for a different path, she ventured into modeling in Chicago, ultimately achieving fame as the first Black woman to secure an Academy Award for Best Actress with her role in Monster's Ball. Despite attending a mostly white high school in Oakwood, Ohio, Berry excelled as a cheerleader, prom queen, and honor student. Despite starting a college journey in broadcast journalism, she abandoned her studies before obtaining a degree, later thriving in New York City's acting scene.
5. Jake Gyllenhaal
Jake Gyllenhaal, recognized for his compelling performances in films like Brokeback Mountain, Nightcrawler, and Nocturnal Animals, embarked on an academic journey at Columbia University. However, in a departure from the conventional narrative, Gyllenhaal, unlike his sister Maggie, chose a different course. Despite an initial foray into Eastern religions and philosophy, he diverged from the traditional academic trajectory. Gyllenhaal's early start in acting at the age of 10 paved the way for his breakthrough role in the indie classic Donnie Darko.
6. Tom Hanks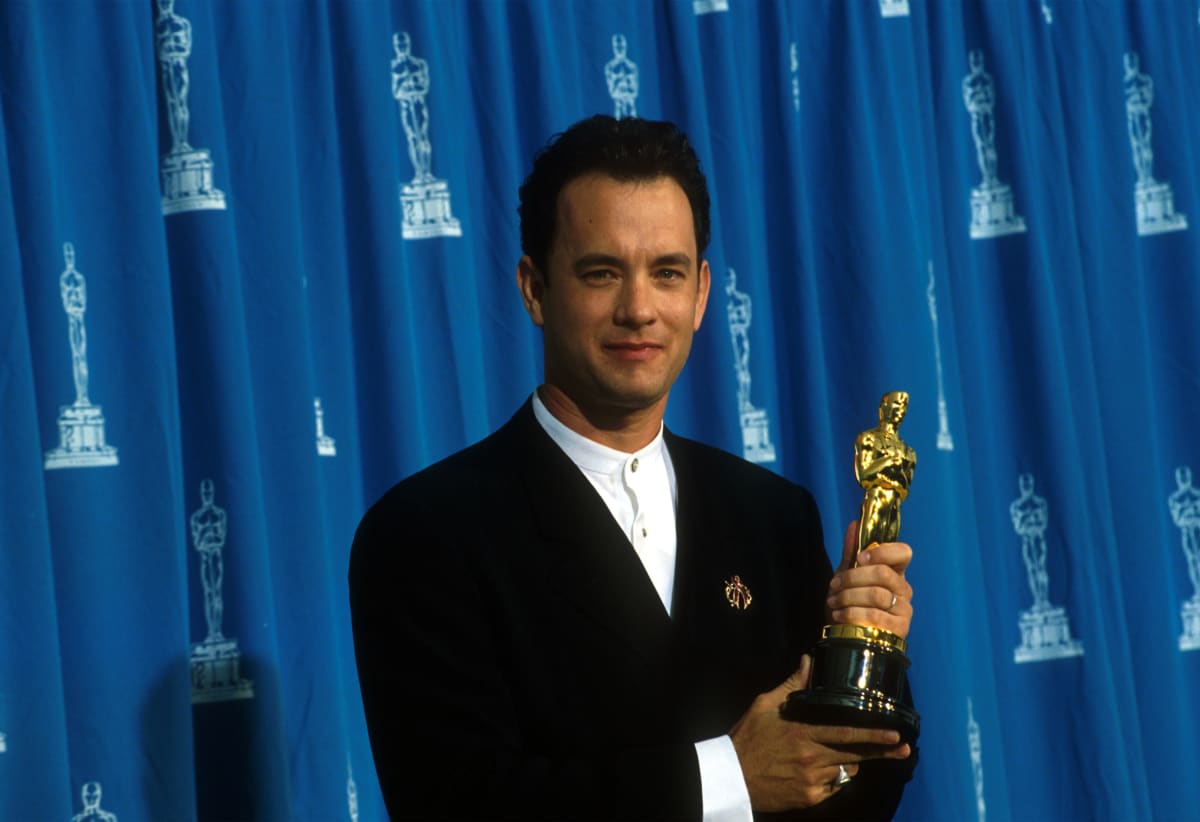 Tom Hanks, though he attended California State University, Sacramento, left without completing his degree. Opting for hands-on experience, Hanks interned at the Great Lakes Theater Festival, where he immersed himself in various aspects of theater. This decision proved pivotal as Hanks evolved into an iconic figure in Hollywood, earning Academy Awards for his roles in Forrest Gump and Philadelphia. Regarded as America's chronicler-in-chief, Hanks remains connected to his roots, fundraising in 2009 to renovate the very Cleveland theater where he started.
7. Anne Hathaway
Oscar-winning actress Anne Hathaway, known for her roles in Les Misérables and The Devil Wears Prada, initially pursued a college education at Vassar College, studying English and women's studies. However, she transferred to NYU and ultimately chose to forego completing her degree to pursue an acting career. Born in 1982 in Brooklyn, Hathaway was inspired by her actress mother and displayed an early interest in acting. Despite her decision to skip college, Hathaway honed her craft by training at the American Academy of Dramatic Arts and the Barrow Group theater company's acting program. Her breakout came with The Princess Diaries in 2001, leading to a diverse career in film.
8. Kelsey Grammer
Kelsey Grammer, a five-time Emmy Award winner renowned for his iconic role as Dr. Frasier Crane on Cheers and Frasier, faced a tumultuous journey to success. Despite earning a scholarship to Juilliard School and displaying early promise in acting, Grammer's academic path was cut short when he was expelled due to poor attendance after his sister's tragic murder. His life, marked by parental separation, family deaths, and personal struggles with alcohol and drugs, reflects a darker side beneath his sunny demeanor. Grammer's resilience led him to television fame, notably as the highest-paid actor on US TV during Frasier's 11-season run.
More from Inquisitr
Kris Jenner's Fans Think a 'Chunk is Missing' from Her Jawline in Un-Edited Images Taken During France Trip
Sean Penn Sparks Controversy With His Insensitive Remark in Response to Matthew Perry's Demise