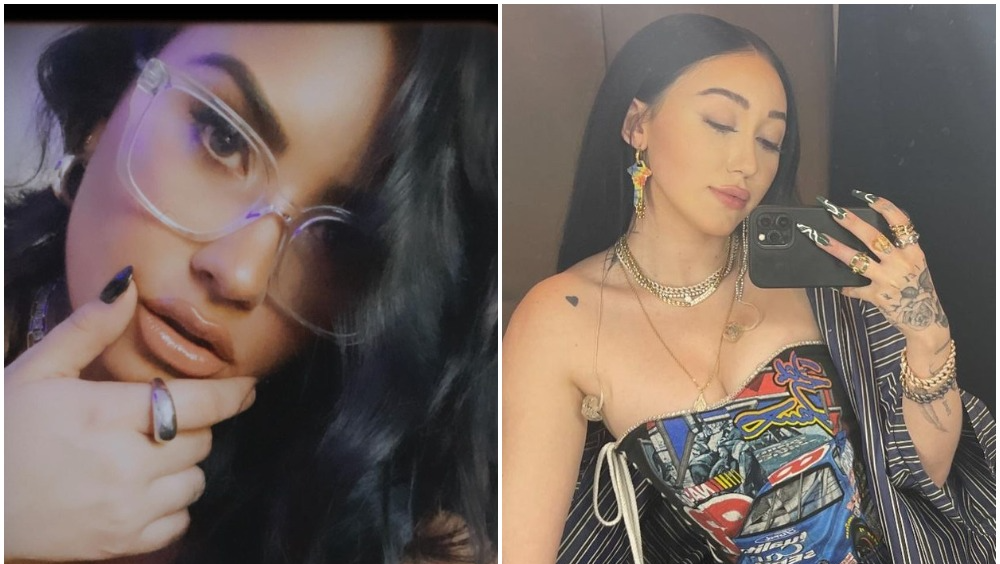 Are Demi Lovato and Noah Cyrus Dating?
Demi Lovato and Noah Cyrus sparked dating rumors throughout the first half of 2021 after getting close following a music collaboration, but it's uncertain where they are now.
The pair were spotted hanging out several times, including getting cozy at the Space Jam: A New Legacy premiere in late June, leading fans to speculate that they were making more than music together.
Here's what went down between Lovato and Noah and whether there was any truth to the romance gossip.
Article continues below advertisement
Dating Rumors In March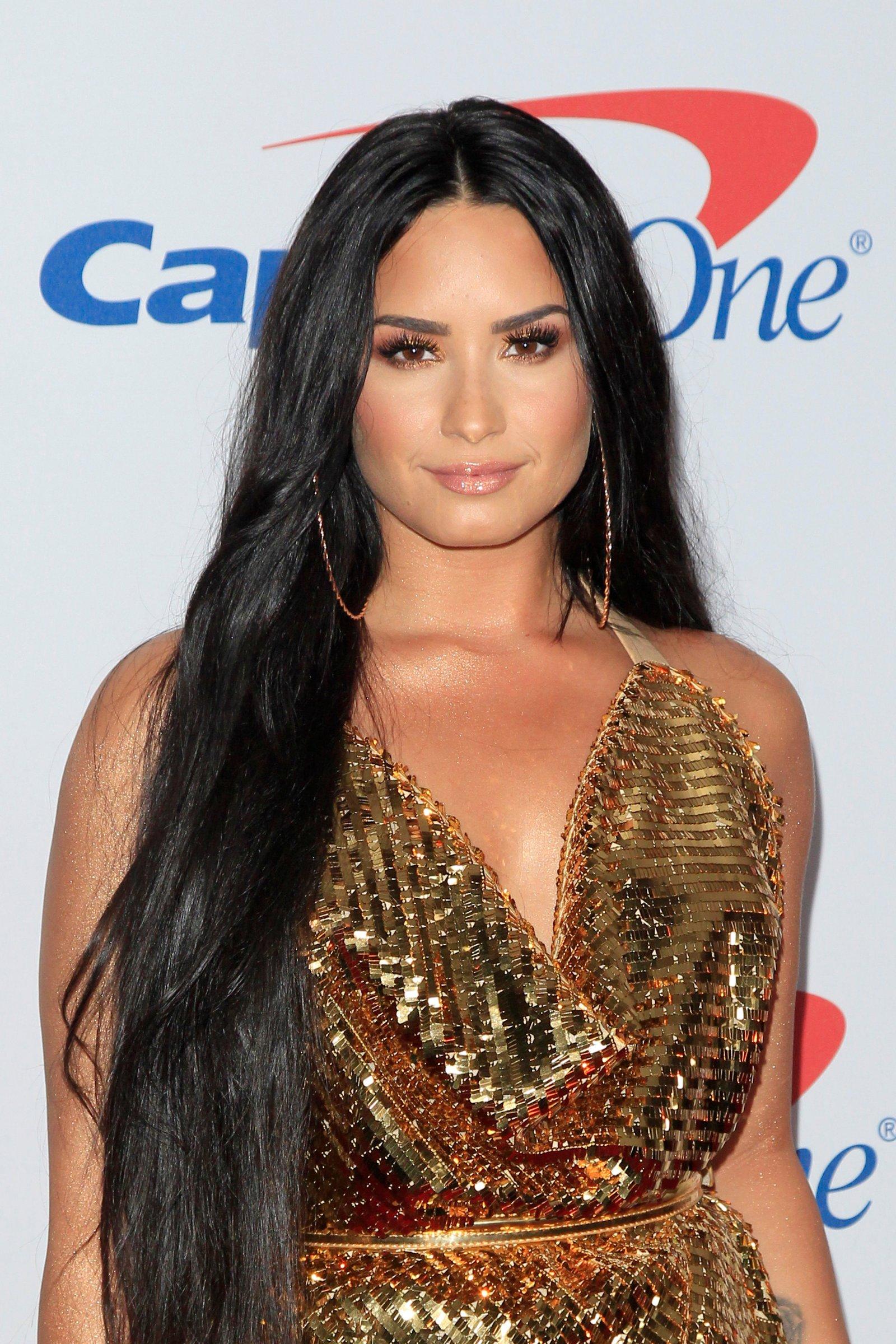 Demi and Noah first got tongues wagging after spending time in the studio together back in March. The musical duo was busy recording "Easy" off of Demi's Dancing With the Devil… The Art of Starting Over album, with fans wondering if their apparent close bond was more than platonic.
While the original reports stated that they're just friends, one source shared with Page Six at the time that the singers were having a fling, saying "they're very close and have been hanging out."
However, an insider close to Lovato dispelled the rumors: "They have dinner sometimes, but they're not romantic. They got together for this song that sorta came together a bit last minute, and they hang out."
The source emphasized that the romance gossip was "weird" and that "they're not dating," but the rumor mill started churning again two months later after the duo performed their song at the YouTube Pride 2021 event alongside the Trans Chorus of Los Angeles. Check it out below.
Holding Hands In June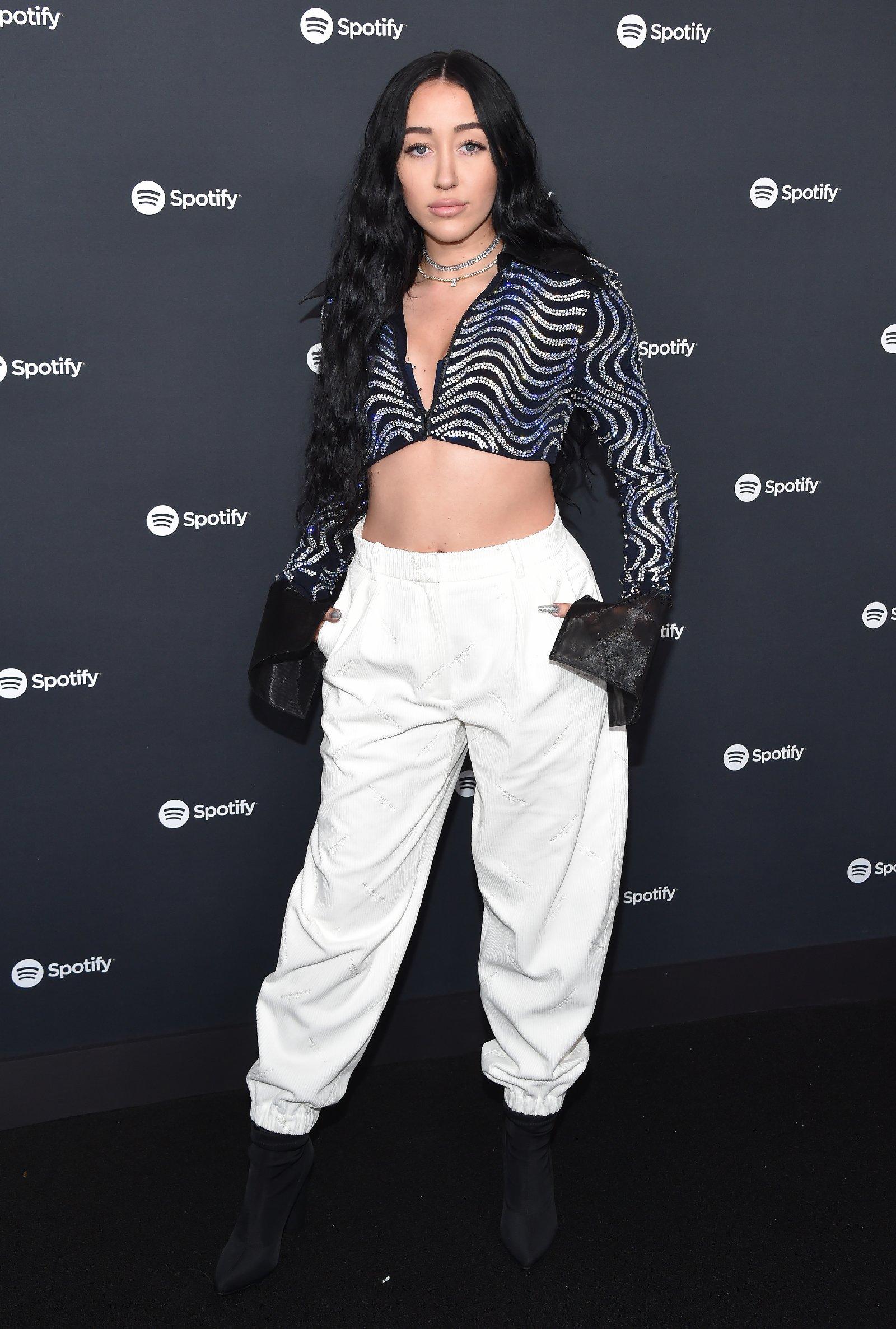 One week after the event, Lovato and Noah were photographed holding hands at the Space Jam 2 premiere party at Magic Mountain on June 28. In a leaked video, shared below, the pair was also seen laughing together on a couch, with Noah briefly resting her head on Lovato's shoulder.
As expected, the outing once again fueled rumors that the two might be hooking up, with a source telling E! News that they weren't "exclusively dating."
"They are not exclusively dating by any means," said the insider, clarifying that they were merely "hanging out" and "enjoying each other's company."
"They have been friends for a while but there is definitely a connection there," continued the source, saying the pair shared a "creative and spiritual bond" and "love that they can share their love for music with each other."
When the insider dished that the singers "have been leaning on each other for ideas and creativity," fans' focus shifted from a possible romance to another potential music collaboration, although nothing has happened yet in that regard.
Article continues below advertisement
Showing Love On Instagram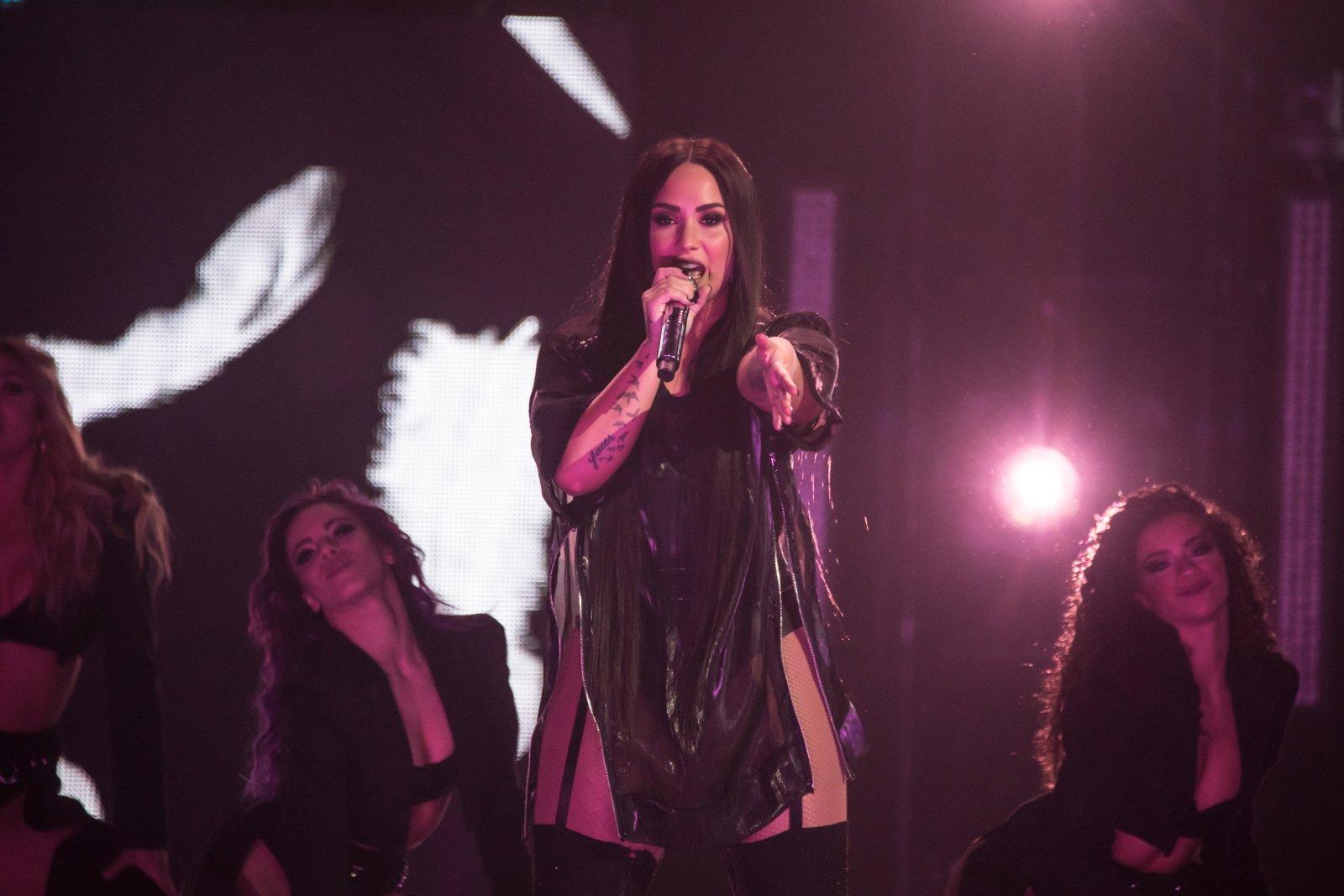 While their purported intention to make more songs together is still up in the air, Lovato and Noah did shower each other with love on social media following their "Easy" collaboration.
Shortly after their YouTube Pride 2021 performance, Lovato took to their Instagram page to post a photo of them and Noah holding each other close onstage.
"Thank you @noahcyrus for closing out the night w me for @youtube's pride 2021 celebration," they captioned the post, given below. "I'm so happy we finally got to sing our song together," added the Confident singer.
Noah was quick to comment on the photo, per Page Six: "thank you for having me ❤️❤️❤️ yiu [sic] were effortlessly perfect and im never not in awe of u 😢😢😢."
Unfollow In August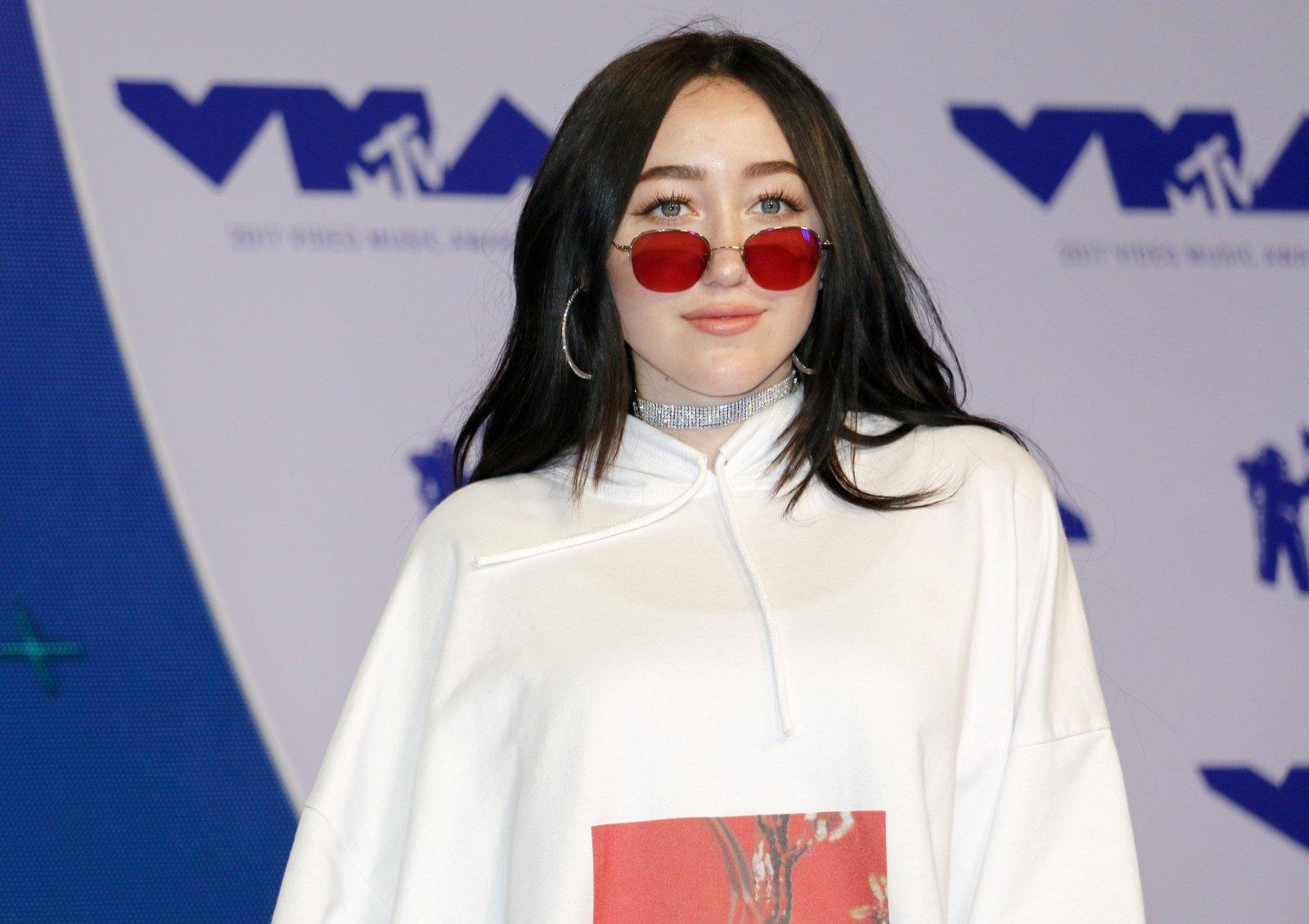 Not stopping there with the Insta love, the "Make Me (Cry)" singer shared a video from their performance on her own account, writing: "Proud and honored to have performed 'Easy' for @youtube's #pride2021 event alongside @ddlovato and the @transchorusla."
Noah added a message for Lovato that read, "thank you for having me. I'm so proud of you and who you are." Check out the post below!
Just like before, some speculated that there must have been more to their friendship for them to break contact like that on the platform, while others inferred they were simply covering their tracks and deflecting attention away from their alleged romance.
People also rehashed the years-long feud between Lovato and Miley, pointing out the former's friendship with their frenemy's younger sister was "unexpected". Likewise, Lovato's brief 2009 relationship with Miley and Noah's older brother Trace Cyrus was revisited.
Also of note were Lovato's plans of remaining unattached, per the E! News insider.
"Demi has expressed they want to remain single but is a very open person about seeing where life takes them."
As such, it doesn't look like a romantic relationship has blossomed between Lovato and Noah, although some fans are likely still shipping them.