Micah Parsons Compares Kyler Murray To A Wild Animal Ahead Of Clash Vs. Cardinals
They'll host the Arizona Cardinals hoping that the Green Bay Packers don't win their game so they can clinch the top spot in the NFC.
Needless to say, they'll also have to find the way to stop Kyler Murray's two-way expertise and a desperate team that's looking to bounce back after three consecutive losses.
Article continues below advertisement
Micah Parsons Says Kyler Murray Is Like A Cheetah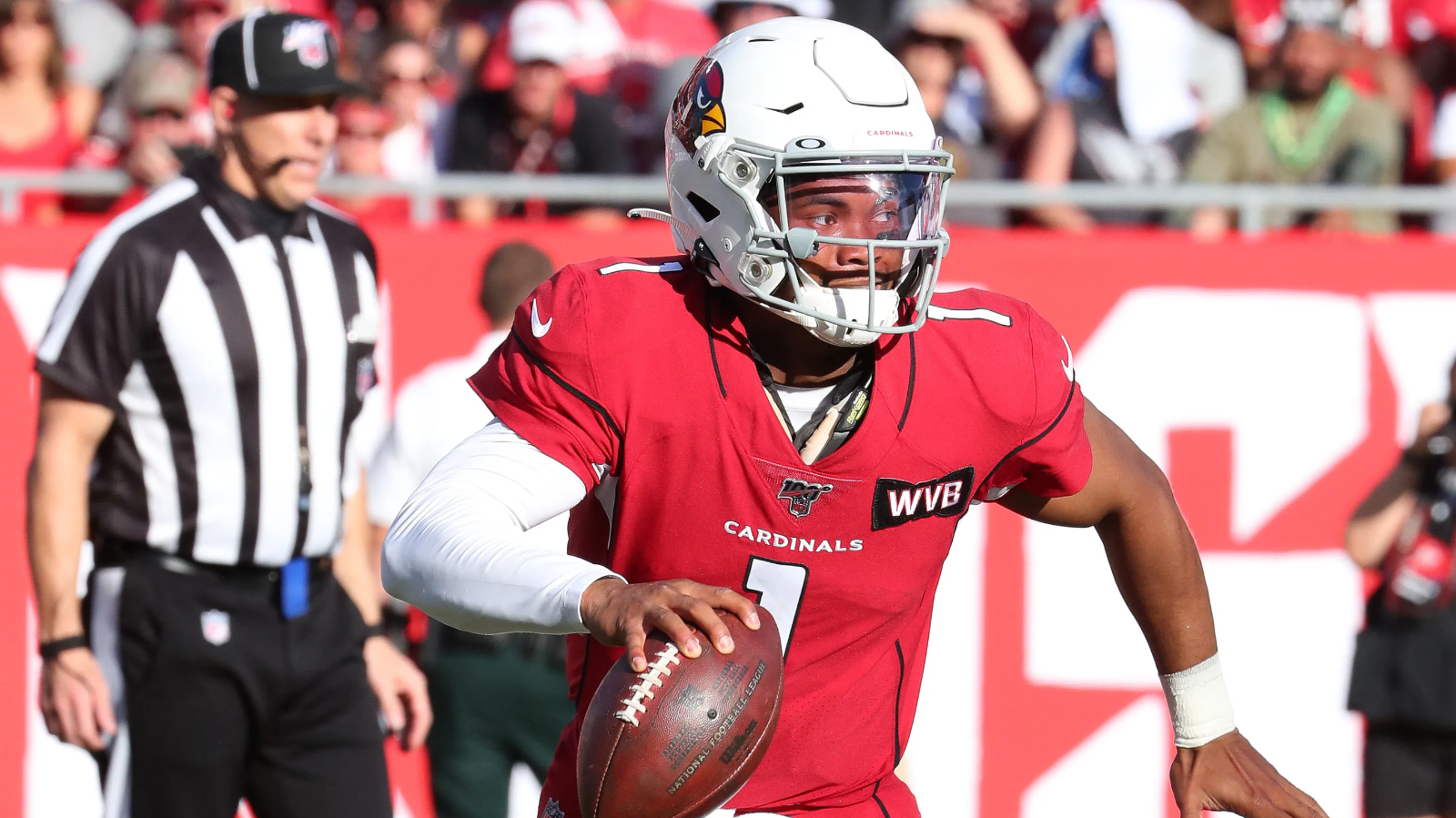 Murray is one of the sneakiest, most skilled dual-threat quarterbacks in the league, and he'll represent a big challenge for the Cowboys' defense, even if DeAndre Hopkins isn't available.
His ability to scramble and break plays is elite, which is why Cowboys rookie Micah Parsons - who's a big animal fan - compared him to a cheetah:
"Adding to the Micah Parsons animal post: he says #Cardinals QB Kyler Murray is a cheetah. Acknowledges cheetahs fastest member of animal kingdom but he would take a pride of Lions over a single Cheetah every day of the week," reported Ed Werder of ESPN.
Parsons Says The Cowboys Are A Lion Pack
Parsons admitted that watching footage of wild animals gets him hyped before games and compared his team's defense with a lion pack that's always hungry.
"We're a lion pack now," Parson said, as quoted by USA Today. _ "There is no more lone lion. It's the pride now. Everybody has got to get a piece of the gazelle. We're just showing that we're staying hungry and that we're not alligators who get paralyzed after we eat…I listen to a lot of motivational videos. I really like animals."_
Article continues below advertisement
Parsons Will Be The Key To Stopping Murray
That attitude has made him one of the most impressive rookies in NFL history already, logging a debut season for the ages.
More than that, his versatility makes him perhaps the most unique defensive player in the world:
"What makes Parsons dominant is his ability to play nearly any position on defense. Parsons has played 454 snaps at linebacker, 347 on the defensive line, 25 at cornerback, and one at safety -- making him one of the most versatile players in the NFL. The Cowboys were a top-10 defense in takeaways prior to Parsons, yet he's made them No. 1 in the NFL in that department," added Kerr.
The Rookie Keeps Piling Up Accolades
Unsurprisingly, Parsons earned Defensive Rookie of the Month honors again in December.
He helped the Cowboys get to a 4-0 record in the month by totaling four sacks and 10 QB pressures. To make it even more impressive, he did that while sharing the field with Randy Gregory and DeMarcus Lawrence.
It's still pretty early to tell how his career will pan out, but it's clear that the league has now welcomed a new generational talent and perhaps one of the greatest defenders of all time.