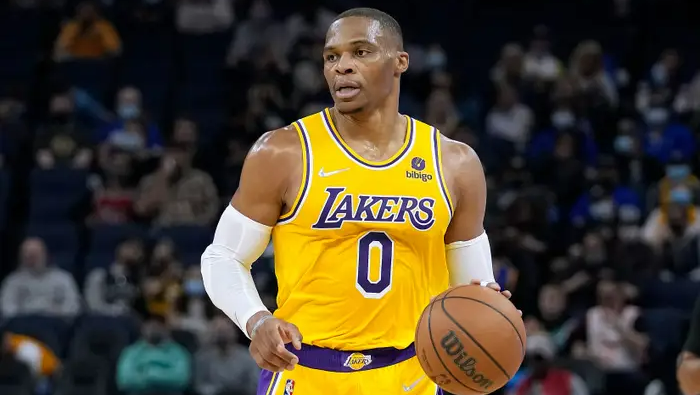 NBA Trade Rumors: LA Lakers Could Swap Russell Westbrook For D'Angelo Russell
The Los Angeles Lakers are one of the title contenders that are expected to make big moves before the 2022 NBA trade deadline. The Lakers may be starting to learn how to consistently win games, but there remains a huge question regarding Russell Westbrook's fit with the team. If he fails to show improvement with his chemistry with LeBron James and Anthony Davis, they may strongly consider using him as a trade chip to find a new starting point guard in the 2021-22 NBA season.
Article continues below advertisement
D'Angelo Russell Returns To Lakers
One of the most interesting trade targets for the Lakers is All-Star point guard D'Angelo Russell of the Minnesota Timberwolves. In a recent article, Zane Harris of Fansided's Lake Show Life suggested potential trade scenarios involving Westbrook. These include a hypothetical blockbuster deal that would allow the Lakers to send Westbrook to Minnesota and bring Russell back to Los Angeles.
Unlike other players who are on Harris' list of potential trade targets for the Lakers, Russell would no longer need to make himself comfortable in Los Angeles since it's the place where he started his NBA career. In 2015, the Lakers drafted Russell using the second overall pick.
Proposed Lakers-Timberwolves Trade
With the huge difference in their salaries, the Lakers and the Timberwolves couldn't simply engage in a one-for-one trade featuring Russell and Westbrook. To come up with a workable deal, other players may need to get involved. In the proposed trade scenario by Fansided's Lake Show Life, the Lakers would be sending a trade package that includes Westbrook, Avery Bradley, a 2027 first-round pick, and a 2028 second-round pick to the Timberwolves in exchange for Russell and Patrick Beverley.
If the trade becomes a reality it would help both teams in filling up the needs to improve on their roster.
Article continues below advertisement
D'Angelo Russell Joins Forces With LeBron James & Anthony Davis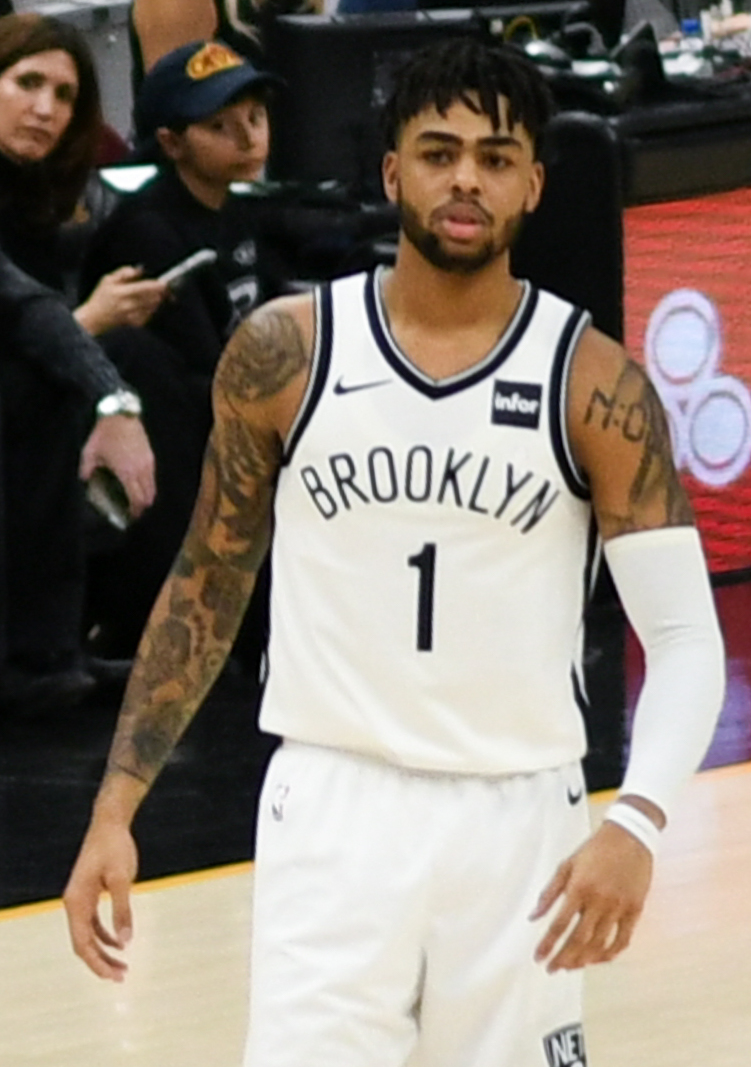 Though it would cost them two future draft picks, bringing Russell back to Los Angeles would make a lot of sense for the Lakers. At 25, Russell would give the Lakers a long-term answer at the starting point guard position. He may not have the same numbers of All-Star recognitions as Westbrook, but he would be a much better fit alongside James and David.
Compared to Westbrook, Russell is a more efficient three-point shooter and commits lesser turnovers. Also, Russell won't have a problem if James wants to run the offense since he could play at the shooting guard position and excel in an off-ball capacity.
Patrick Beverley Heads Back To Los Angeles
Russell won't be the only one who would return to Los Angeles but also Beverley. Beverley was playing with the Lakers' LA rivals, the Los Angeles Clippers, before he was traded to the Timberwolves last summer. Beverley may have been harshed towards the Lakers for years, but he would definitely be intrigued by the idea of being part of their team this season.
Meanwhile, though he recently claimed that they are no longer the best team in Los Angeles, Beverley would still be a welcome addition to the Lakers. He could immediately fill the hole left by Alex Caruso in their backcourt and defense. Beverley may not be an All-Star, but he could help the Lakers become one of the best defensive teams in the league once again.