10 Things About Ariana Grande Real Fans Should Know
As one of the biggest music stars out there, Ariana Grande is used to constantly being in the spotlight. Followed by 278 million on Instagram and nearly 85 million on Twitter, the singer, songwriter, and actress loves sharing details about herself on social media -- but not even her most hard-core admirers know everything about the 28-year-old superstar.
Scroll for 10 interesting facts about the thank u, next artist.
Article continues below advertisement
Wicked Impressions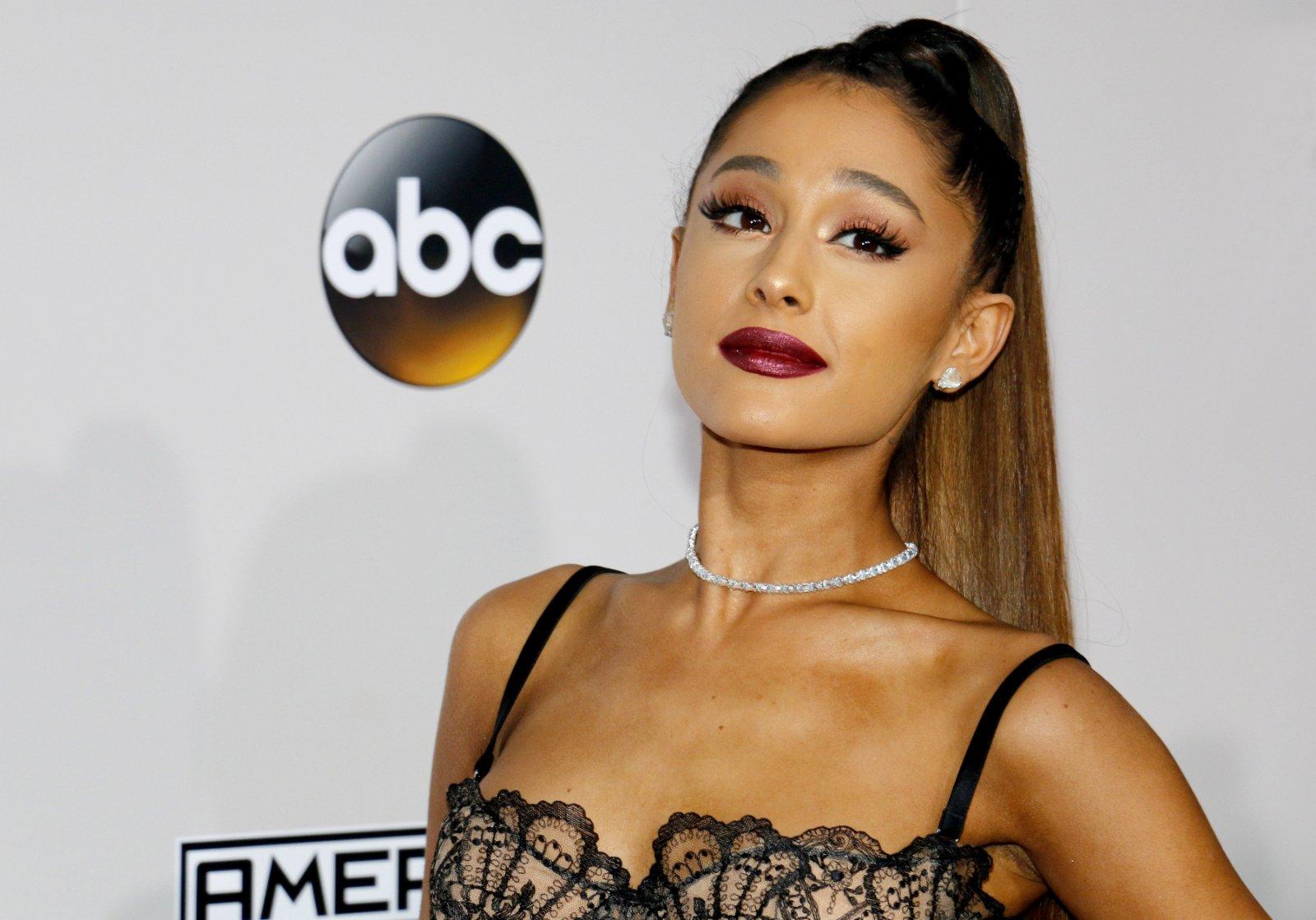 Ariana is an amazing performer with several celebrity impressions up her sleeve. The Voice! coach stole the show with her spot-on impression of Jennifer Lawrence on Saturday Night Live back in 2018, but the range of famous vocals she can impersonate also includes Britney Spears and Shakira among others.
The Positions star showed off her talents during a 2015 appearance on The Tonight Show Starring Jimmy Fallon by doing flawless musical impersonations of Britney, Christina Aguilera, and Celine Dion. Check it out below.
First Concert
Not many people know this, but the hugely popular songstress didn't attend her first concert until 2011. Although she was already a major Nickelodeon star at that point, Ariana didn't go to any concerts until she was 18, with Katty Perry being the first artist she got to see onstage.
Article continues below advertisement
Broadway
Before landing roles in Zoolander and Swindle, Ariana made her debut in musical theater at the tender age of 8, when she starred in a production of Annie at the Fort Lauderdale Children's Theater in Florida.
The Boca Raton native went on to perform in the Broadway musical 13 circa 2008, reminiscing about the experience in a 2015 tweet, given below.
Favorite Word Is 'Bubble'
Ariana's favorite word is "bubble," with the singer reportedly explaining she loves it because there's "no angry way to say it."
Taking to Twitter back in 2011, she revealed it was also her first word. See her tweet below.
Article continues below advertisement
Favorite Movie Growing Up
She may look like the perfect Disney princess but Ariana's favorite movie when she was younger was The Wizard of Oz. The Sweetner star disclosed her preference in a 2012 interview with Neon Limelight, wherein she also shared that the first song she remembers ever singing was "Somewhere Over the Rainbow."
Allergic To Cats
She shot to fame by playing Cat Valentine in Nickelodeon's Victorious and Sam and Cat, but Ariana is actually allergic to her character's namesake. The R.E.M. Beauty owner opened up about her cat allergy on Twitter back in 2010.
Article continues below advertisement
Hated Her Debut Single
While Ariana is certainly proud of her work, the singer was not happy with her debut single, "Put Your Hearts Up." In a 2014 interview with Rolling Stone, she admitted she hated the 2011 track and its accompanying music video.
"It was geared toward kids and felt so inauthentic and fake," she said. "For the video, they gave me a bad spray tan and put me in a princess dress and had me frolic around the street. The whole thing was straight out of hell. I still have nightmares about it and I made them hide it on my Vevo page."
'Heart Happy' Vegan
Ariana went "100% vegan" as early as 2013. As she does with most of her important personal decisions, the star announced her dietary change in a tweet, given below.
She has also said her "heart feels very happy" with her diet, which her trainer Harley Pasternak described as "macrobiotic Japanese" to Glamour in 2015.
Article continues below advertisement
Discovered Kabbalah
According to Insider, Ariana was raised a catholic, but the pop star later discovered an affinity for Kabbalah.
"They were building a Kabbalah center in Florida so [me and my brother] checked it out and really had a connection with it," the "7 Rings" singer told the Telegraph in 2014. "[Kabbalah] sort of stuck with me. And since then my life has unfolded in a really beautiful way, and I think that it has a lot to do with the tools I've learned through Kabbalah, I really do."
A 'Harry Potter' Fan
Ariana is a major Harry Potter fan, and her love for the franchise is not only skin-deep. The star, who tattooed the word "Lumos" on her right hand to pay homage to the book and movie series, got the ink after she began dating her ex-fiancé, Pete Davidson in 2018, who's also a hardcore Harry Potter fan.
Ariana even took the Pottermore quiz and revealed on Twitter she was a Slytherin, right after Tom Felton, who played Draco Malfoy in the movies, pegged her as a Gryffindor in a 2015 interview with Huffington Post.