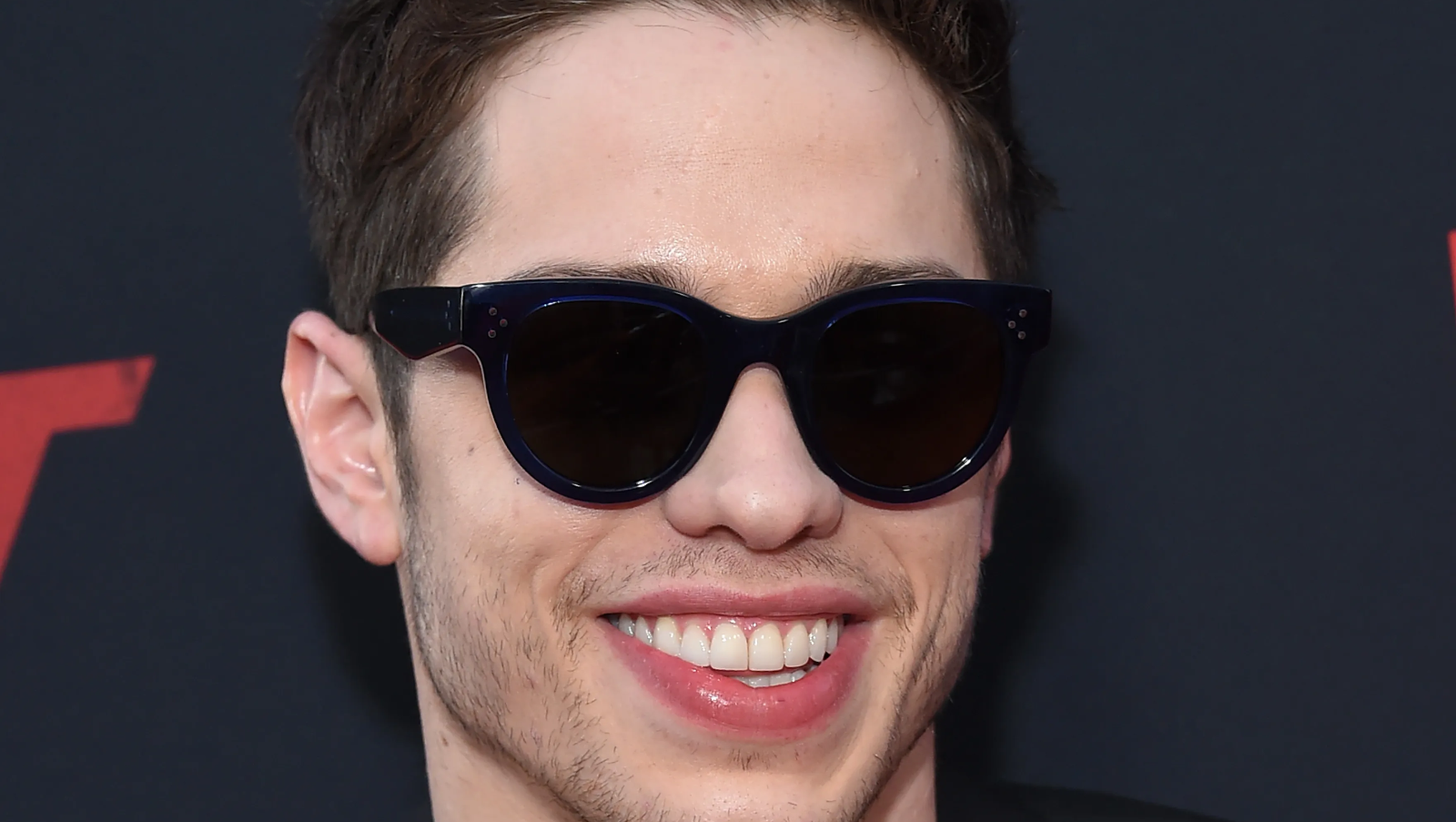 Inside Pete Davidson's $1.2 Million Staten Island Bachelor Pad
Pete Davidson's new Staten Island bachelor pad is the envy of the town. The 28-year-old SNL comic scored a $1.2 million high-rise luxury condo for himself, officially moving in around December.
Prior to this, the actor shared a home in the neighborhood with his mom, Amy Waters Davidson, with the duo co-investing in a $1.3 million four-bedroom, four-bathroom abode in 2019.
Davidson famously lived in the basement, which he set up as a private apartment, following his split with Ariana Grande. The comedian acquired his new digs one month after he started seeing Bridgerton star Phoebe Dynevor, although now they're no longer a couple.
Article continues below advertisement
Open-Plan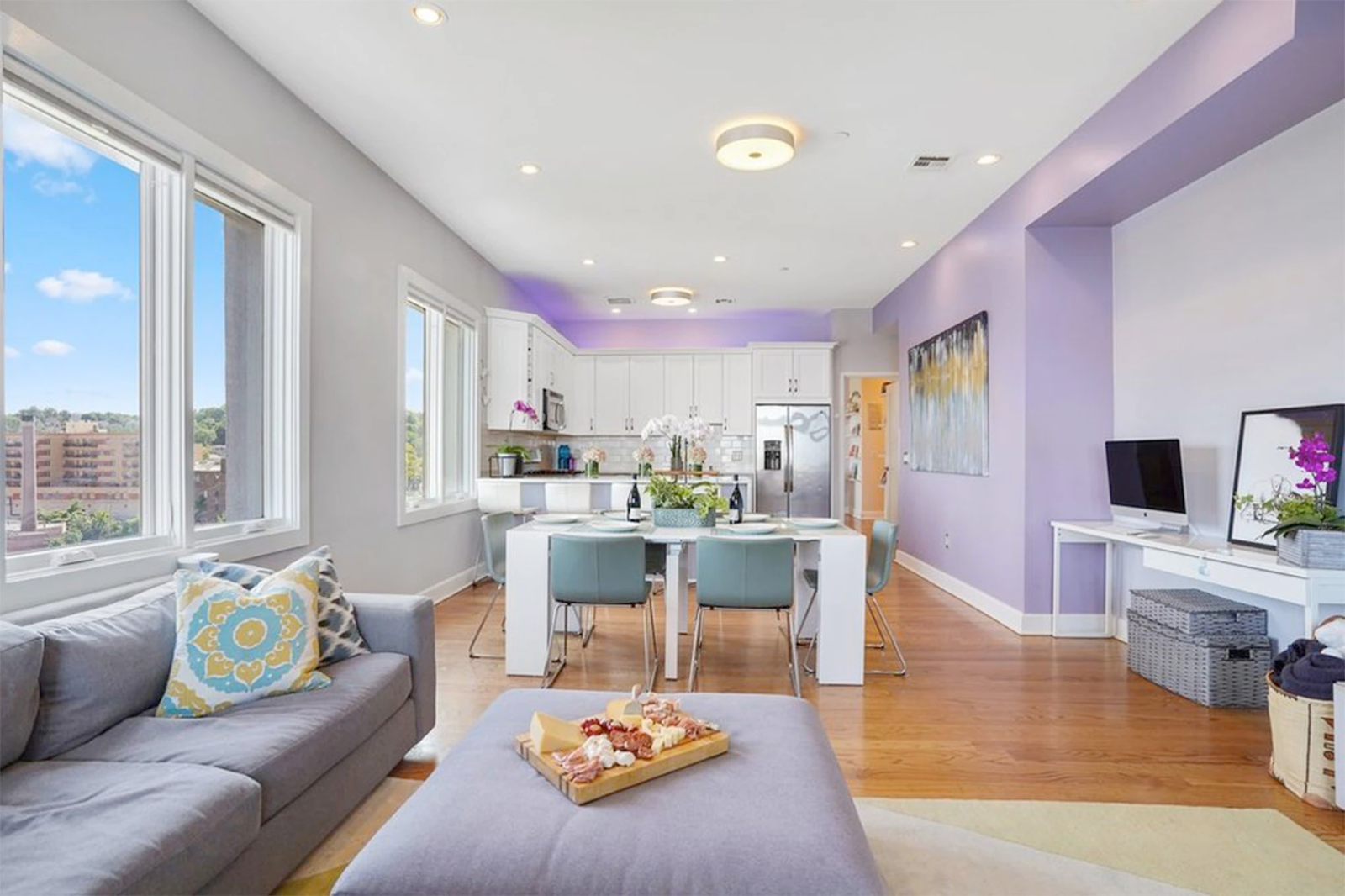 Davidson's new Staten Island apartment features two bedrooms and 2.5 bathrooms spanning a roomy 1,592 square feet of living space. The comfy loft has all the amenities a young bachelor would require, with the original listing describing it as the "pinnacle of luxury lifestyle living."
The condo has an open-plan kitchen that has been tastefully redesigned to include a peninsula seating area complete with a unique "waterfall" installation. Equipped with updated appliances, the kitchen opens into a dining area and living room, with a cozy nook offering a bit of office space.
Private Deck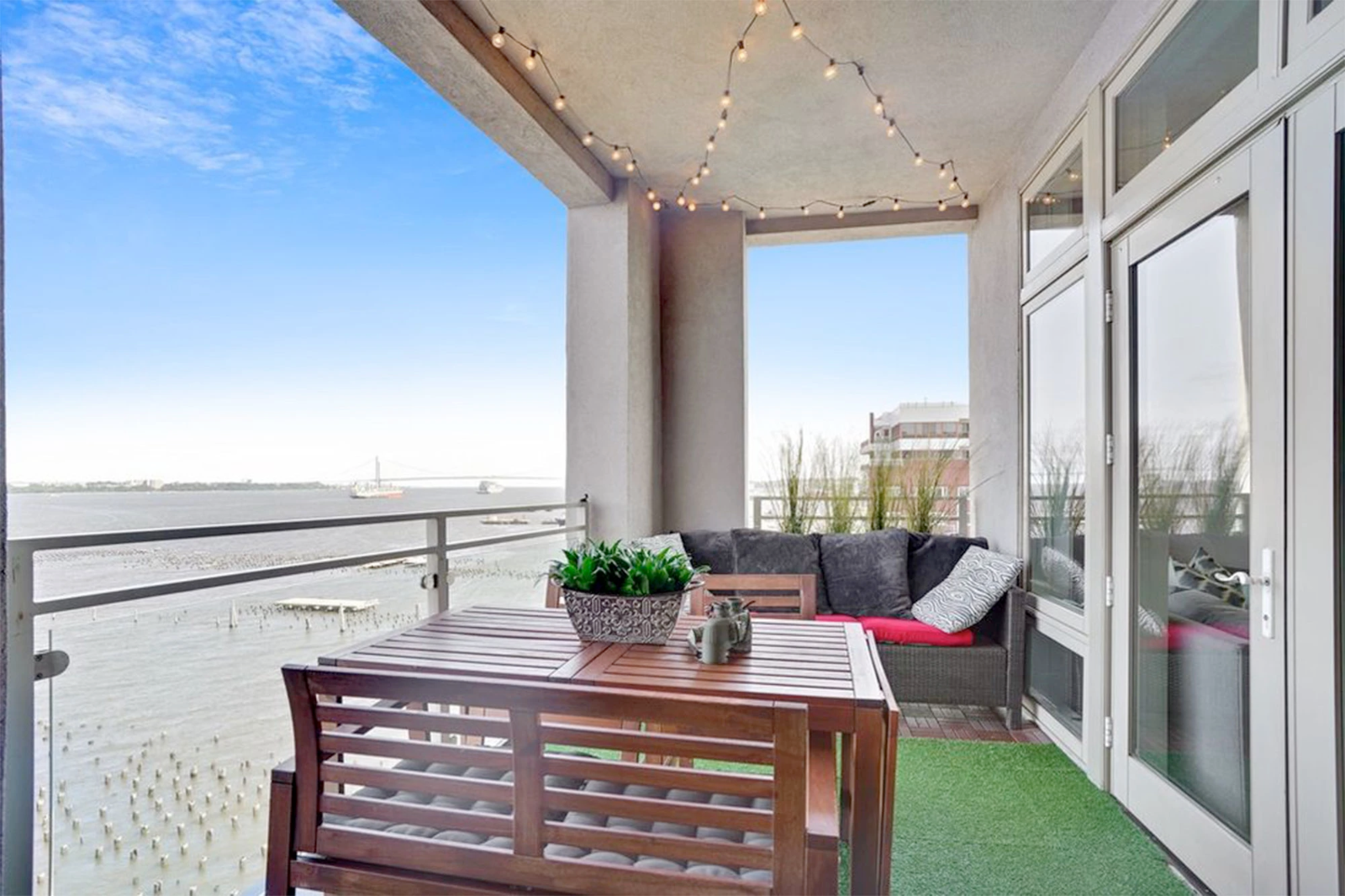 While Davidson is sure to have lent a few personal touches to the place, listing photos published by Realtor.com showed white cabinetry with quartz countertops, emphasized by purple walls and turquoise dining chairs.
Davidson's bachelor pad comes with a private deck that is accessible both through the master bedroom and the lounge room. With cozy patio furnishings, artificial grass, and fairy lights, the spacious terrace is perfect for entertaining and can accommodate multiple guests. Its panoramic views are a bonus.
Article continues below advertisement
Pool Table & Jacuzzi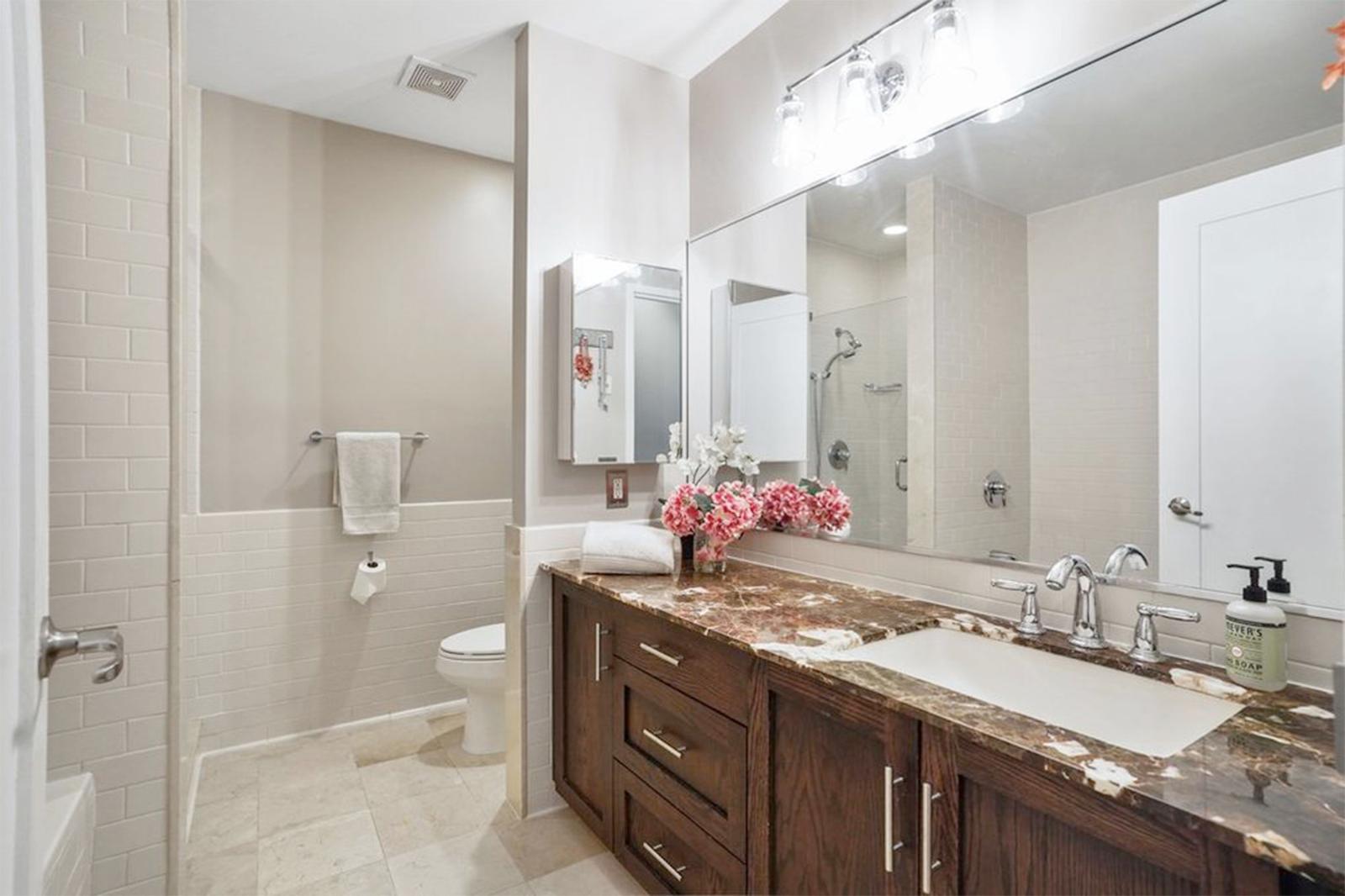 The main suite also includes a marble-vanity bathroom with a Jacuzzi tub and separate shower. There's also a walk-in closet. Meanwhile, the guest bedroom has bunk beds and a private sink, as well as smart storage options to save on space.
The guest bathroom -- which features a funky Hawaiian theme, per the listing photos -- is bridged with the kitchen through a well-lit hallway that includes a sitting area, with drop-down light fixtures accenting the soaring ceilings.
The Staten Island high-rise also boasts a pool table and plenty of space to host events.
Panoramic Views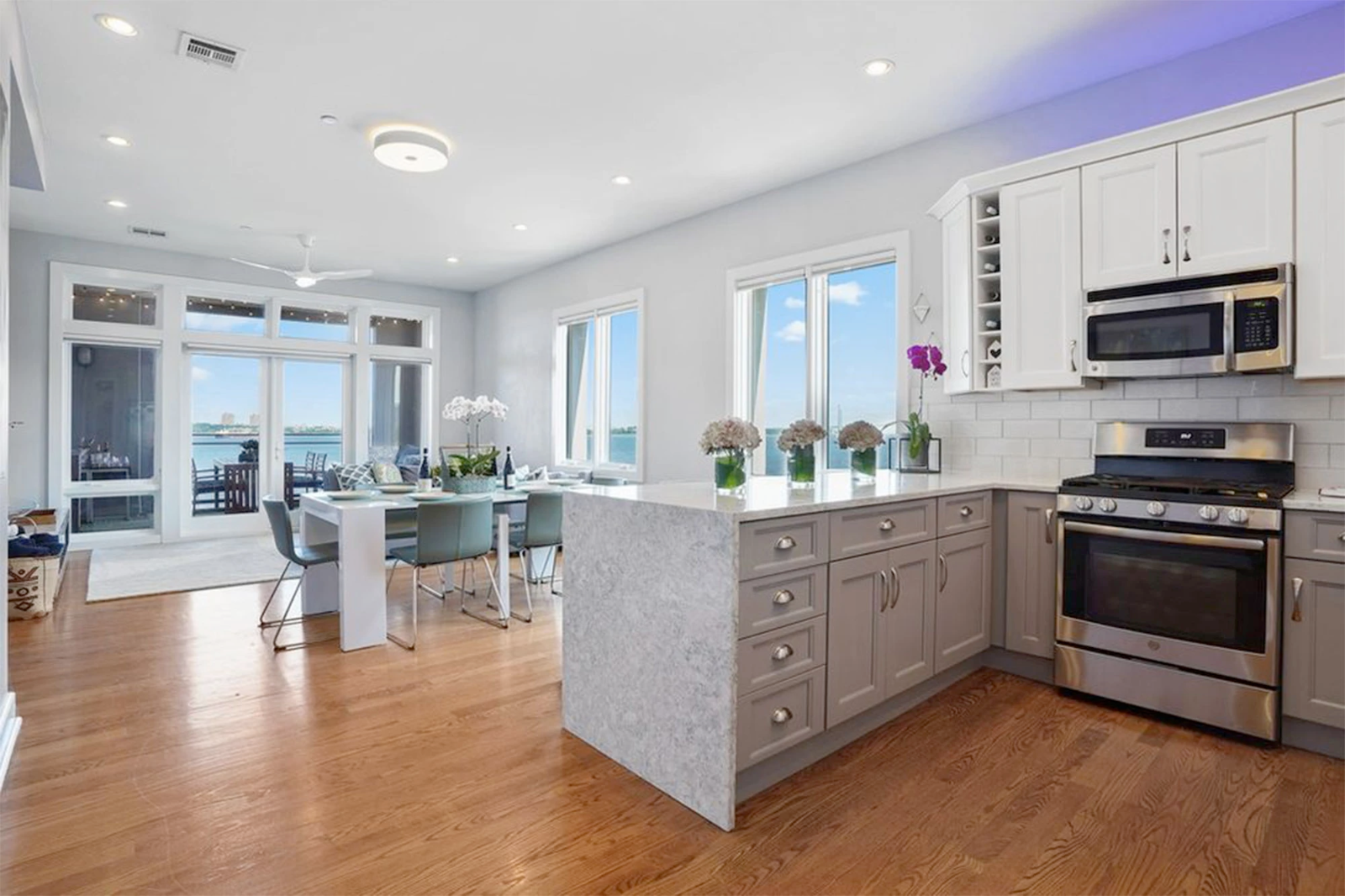 Situated on the water, the apartment offers stunning views of the Manhattan skyline and the Verrazzano Bridge, with massive windows all around perfect for soaking up the sights as well as letting in plenty of natural light.
Davidson teased the new place during a Zoom call posted to TikTok in early April.
"I just moved out of my mom's house," The King of Staten Island actor said as he unlocked the door of his new apartment. "I'm fully out. I got a pad."
While he has yet to show off the high-rise on Instagram, Davidson must surely be proud of the upgrade.