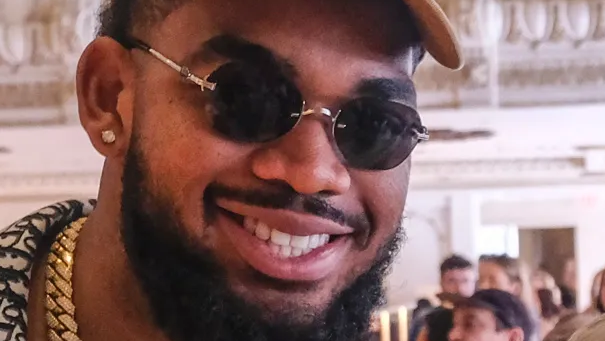 Karl Anthony-Towns Looks Red Carpet-Ready With $13,000K Louis Vuitton Bag
Karl Anthony-Towns is upping his Louis Vuitton game - all thanks to model girlfriend Jordyn Woods. The NBA player is fresh from a pricey birthday gift worth $13,000 - former BFF to Kylie Jenner, Jordyn, splashed the cash for her beau's special day recently, gifting him a bag the great Kim K would 100% approve of.
Karl, 26, received a monogrammed Louis Vuitton suitcase, one showcased as Jordyn threw him a surprise birthday bash - the Minnesota Timberwolves player and his $$$ merch wound up on stories shared to Instagram.
Article continues below advertisement
All About Louis Vuitton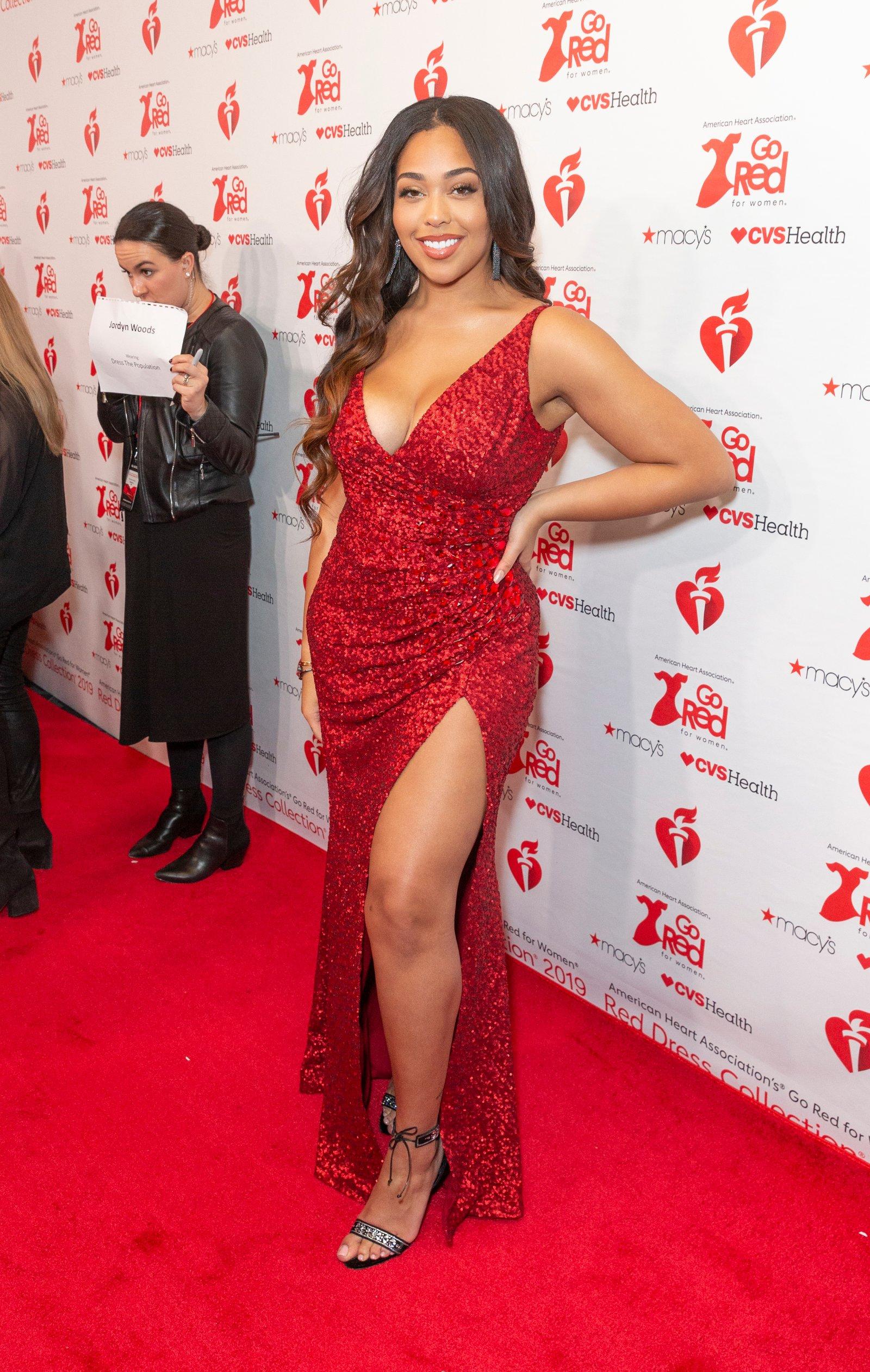 Scroll for photos and videos. Jordyn, 24, went all out for the man she's been dating since 2020. Karl-Anthony marks the first relationship for Jordyn since her 2019 cheating scandal with Khloe Kardashian and Tristan Thompson.
Footage showed Towns dressed in yellow and exiting a swish building with Woods. A lit-up interior was then shown as Jordyn shared the venue she'd decked out for the bash, with Towns seen brandishing his super-expensive and monogrammed suitcase, one with 4:13 written on it. "SURPRISEEEE," Jordyn had written.
See The Suitcase Below!
The 4:13 is likely a Philippians verse already shared by Karl-Anthony on Instagram. Meanwhile, the night also included silvery and planet-effect balloon displays, two blown-up balloons reading "26," plus Towns himself showing off the LV as he wrote: "@jordynwoods showed out."
Sharing stunning beach shots of the couple as she marked her beau's birthday, Woods wrote: "Happy 26th Birthday to my rock, my bestfriend, my lover @karltowns ❤️‍🔥 they don't make them like you no more!!! 🔒 I love you so much!!!"
Article continues below advertisement
He Says 'Women Change You'
Speaking jointly on a GQ quiz this year, Karl-Anthony gushed over the Frst Place founder, saying: "Let me tell you something, fans… man. Women change you. Women change you."
"I ain't never got no palate like I got right now. I ain't never thought about eating no raw sushi, raw fish. I ain't never thought about that. But here comes little ol' Jordyn Woods in my life, and now all of a sudden, we gotta go to Nobu all the time," he added.
Wedding Bells?
It's been a year since Jordyn seemed hesitant to move too soon, too fast. In October 2020, the California native told Hollywood Life: "I think we are two young ambitious people and we found comfort in each other. Of course, one day in the future I would like to have a time to settle down and have a family of my own. But right now I don't want things to go way too fast."
Time has passed, though. The popular couple started dating in September 2020. Watch this space for more.