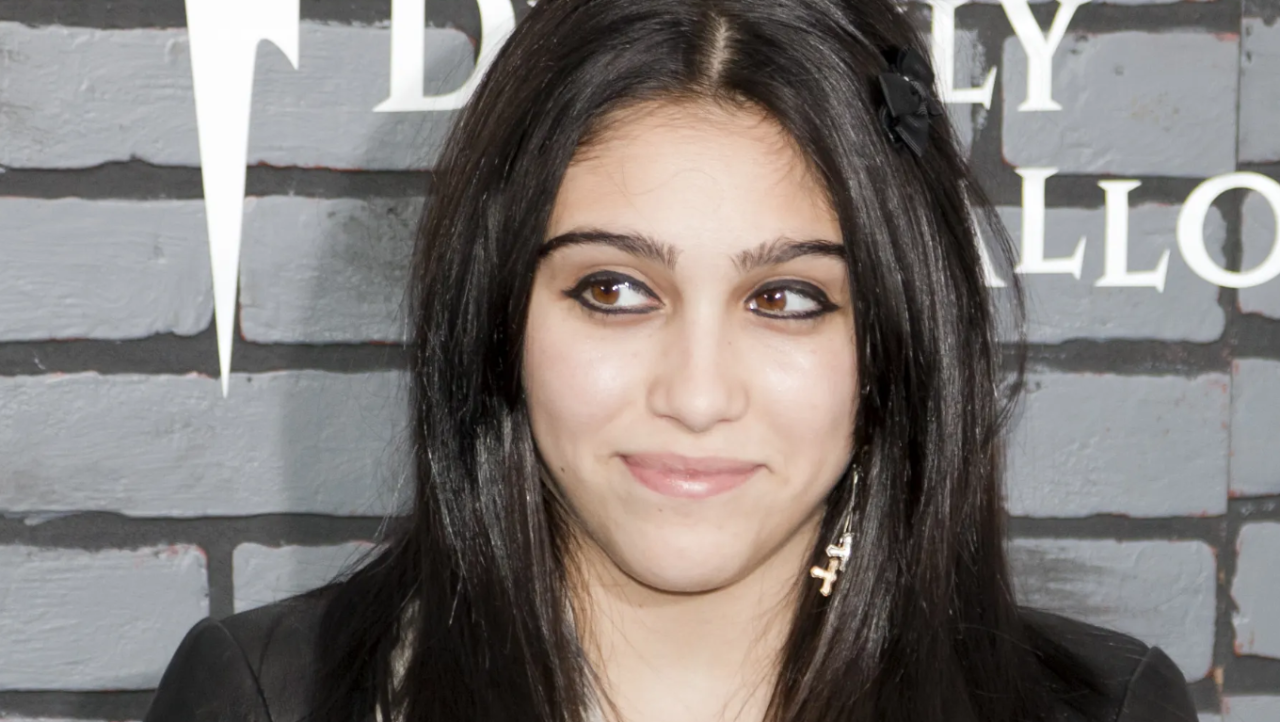 Lourdes Leon Impresses In Latex Undies With Thigh-Highs Energy
Lourdes Leon stripped right down to latex undies - complete with matching thigh-highs - earlier this year. The 25-year-old model and daughter to legendary music face Madonna has made non-stop headlines throughout 2021, from her surprise Met Gala appearance and Mugler sign-up to her latest Bimba Y Lola promo.
Back in September, the former Converse promo face lent her name and figure to mogul Rihanna's Savage x Fenty lingerie line, and the photos were quite the show-off. Check them out below.
Article continues below advertisement
Getting Her Savage x Fenty On
Scroll for the photos, ones shared to Lourdes' Instagram. The brunette, who joins the army of celebrities now fronting Savage x Fenty, had posed in a series of seductive snaps, ones shouting out her resemblance to 63-year-old mother Madonna and 100% flaunting the curves.
Lourdes posed by a curved indoor balcony, angling her booty against the stone and rocking a plunging blue latex bra, matching briefs, plus a pair of heeled thigh-high boots. Also rocking silver chains around her waist, neck, and in a belly ring, the star stunned with earrings matching the whole thing.
See The Photos Below
Leon, who was also photographed with spread legs as she sat on white bedsheets, accentuated her cleavage and rock-hard abs, then seductively folding a leg as she leaned against an ordinary hotel room dresser. Spiky hair, a big blue coat - added in some images - and dramatic eye and lip makeup added extra pizzazz.
Taking to her caption, Lourdes shouted our billionaire RiRi's best-selling undies line, writing: "@SAVAGEXFENTY," then urging fans to stream the show on September 24th. Swipe for the gallery, scroll for more.
Article continues below advertisement
Celebs Galore
This year's Savage x Fenty show brought out quite the star-studded crowd. The brand enlisted the likes of model Gigi Hadid and legend Cindy Crawford to walk its runway, plus Erykah Badu, singer Normani, and High School Musical alum Vanessa Hudgens. The label is already fronted by "WAP" rapper Megan Thee Stallion. Its army of influencers include Teen Mom star Kailyn Lowry, singer Christina Milian, plus reality star Nicole Williams.
Lourdes, meanwhile, makes fall headlines for opening up to Interview Mag.
On Her Goals
The feature, seeing Leon reveal that mom Madonna doesn't give any of her six kids "handouts," also brought the star talking about her life goals.
"I don't have a specific goal. I probably should. Financially, modeling is a smart decision. I enjoy being very hands on with the campaigns I do, so that I'm not just modeling, per se," she said, adding:
"I dance, I have a very specific sense of style, and I'm interested in aesthetics, so I like to incorporate all those parts of myself into my projects. I don't know how I feel about acting yet."