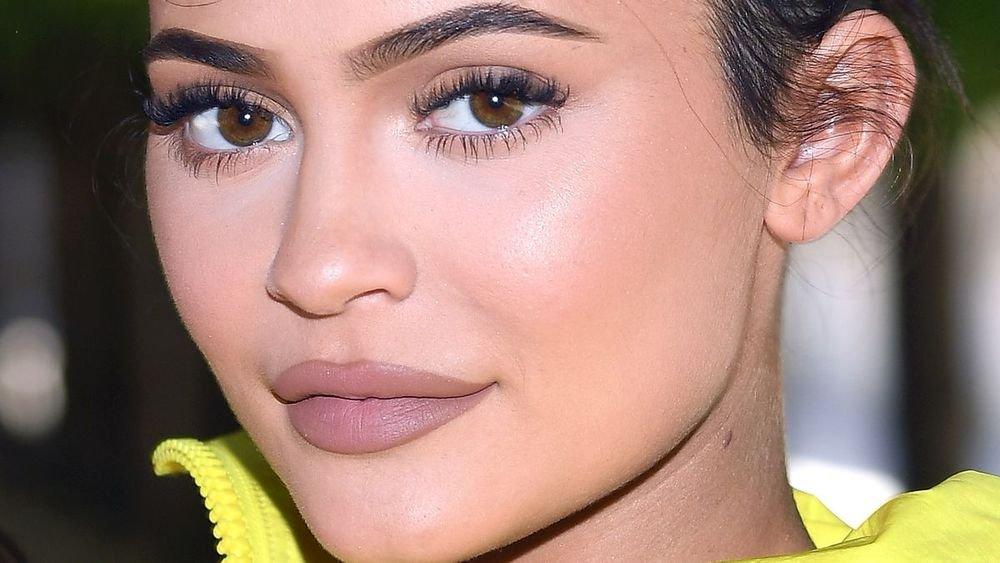 Kylie Jenner Hits 100 Million Views With Pregnancy Announcement
Kylie Jenner has clocked herself 100 million views for officially announcing her second pregnancy. The 24-year-old makeup mogul had already been confirmed as expecting by multiple sources this month, but she had yet to confirm the news herself.
Posting to Instagram yesterday, the Keeping Up With The Kardashians star shared an emotional video, one that included on-off boyfriend Travis Scott, plus 3-year-old daughter Stormi. Kylie even shared doctor's footage as she got her first scan, plus her positive pregnancy test. Check it out below.
Article continues below advertisement
Officially Confirming Second Pregnancy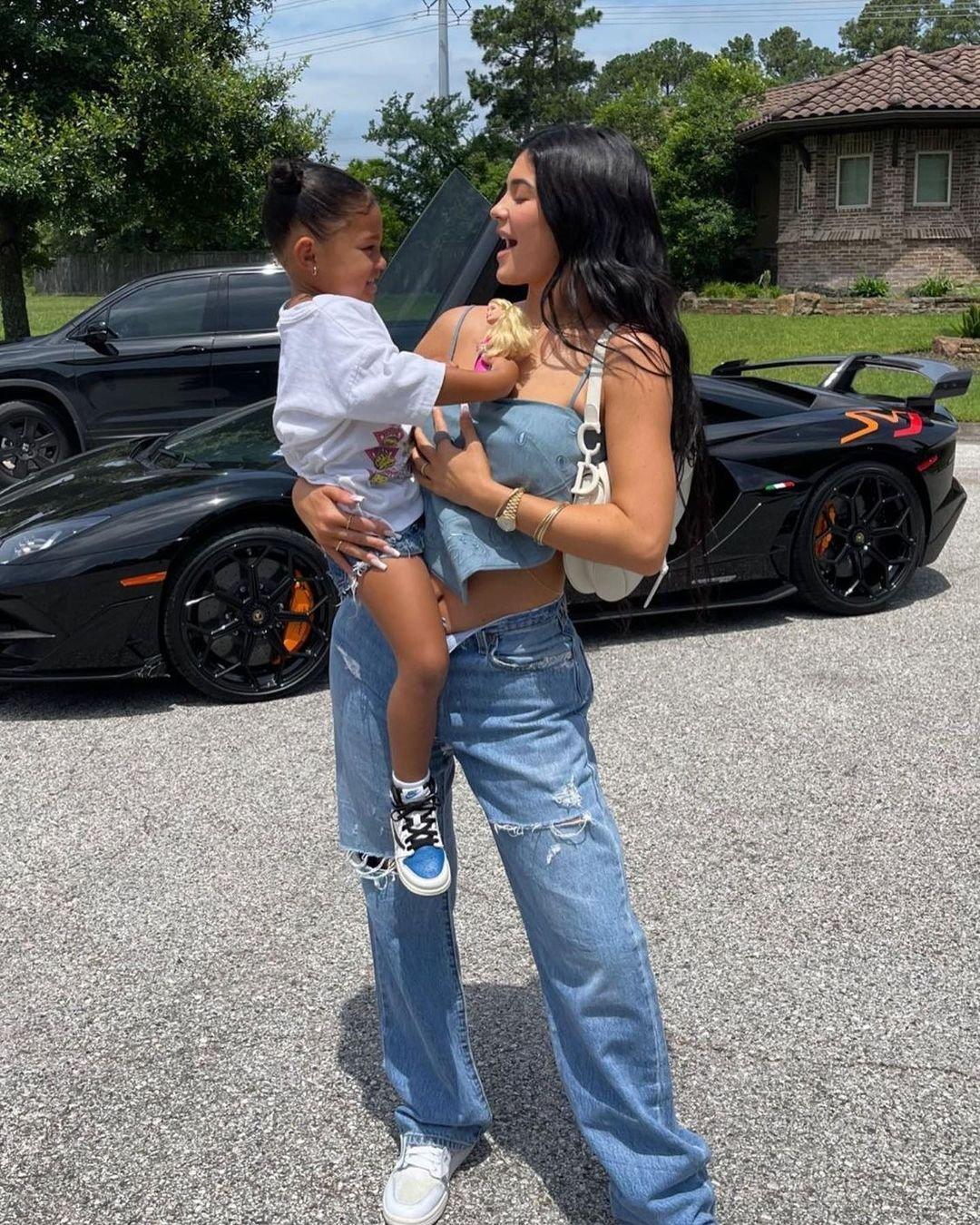 Scroll for the video. Kylie, who has said she wants a total seven girls and maybe one boy, has not shared any possible details of the sex of her child. The Lip Kit queen's video clearly showed a positive pregnancy test being held as Kylie walked in her home and emotional music played.
Rapper Travis was seen looking overjoyed and kissing Kylie's belly, with Kylie heard asking Stormi: "Are you ready to go to mommy's doctor?" Jenner was then seen having her first ultrasound.
See The Video Below
The tender footage further featured an emotional Kris Jenner. Stormi was also seen in the doctor's office with Kylie as she lay on a bed and viewed her scan. "@travisscott," the mom of one wrote.
Comments have come in from 30-year-old Scott, sisters Kim, Khloe, and Kourtney Kardashian and Kendall Jenner, pal Yris Palmer, plus 65-year-old Kris. "Crying this is so beautiful my blessed angel sister," 42-year-old Kourtney replied.
Also commenting was model Bella Hadid, who sent cry-face emoji as she said: "I can't." More photos after the video.
Article continues below advertisement
'Showing And Ready To Share'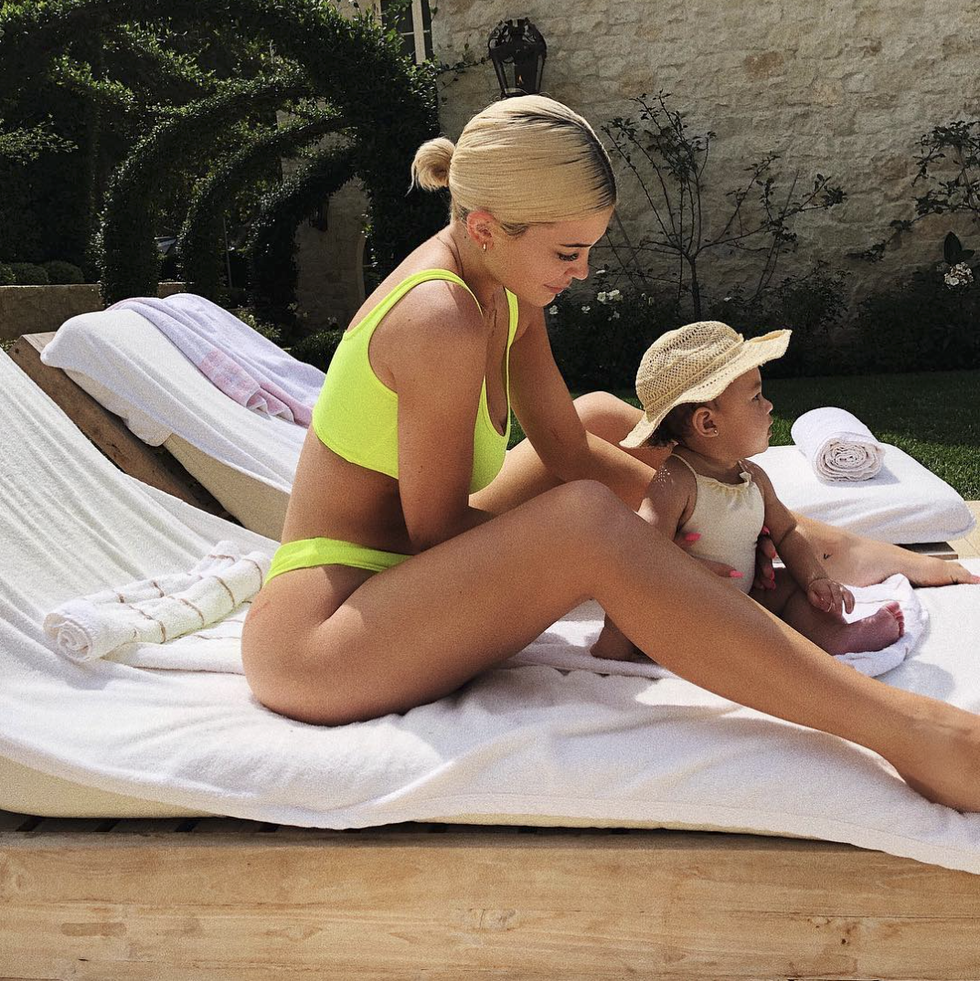 While Jenner hid her first pregnancy, sources close to the Kylie Skin founder are saying this time around, she's 100% up for making it a public journey.
"Kylie is showing and was ready to share. She is beyond excited. She never planned to keep her pregnancy secret like she did with Stormi," an insider told People "She just wanted to wait until it felt right."
"She loves her baby bump and has a gorgeous glow," they continued. "Travis is equally excited. They are a great team and parents."
Wanted 2nd Baby 'Forever'
Kylie has been sparkin speculation she's back with Travis, although she's not fully confirmed the two are back on as a couple.
Kylie and Travis are not officially back together despite them expecting another baby together," a source tells Hollywood Life. "This has been something they have talked about for close to a year if not longer. She's wanted a second child for forever," they added.
Stormi's 2018 arrival broke Instagram's records for the most number of likes, Kylie is also fresh from announcing upcoming brand Kylie Baby this year.