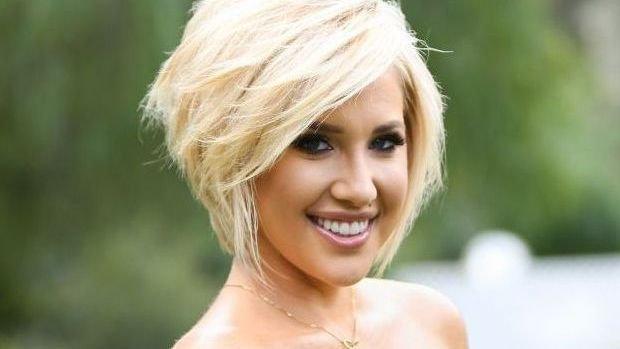 Savannah Chrisley Celebrates U.S.A. Freedom On Windy Yacht
Savannah Chrisley is celebrating the 'ole U.S. of A and waving around a giant American flag from a breezy yacht. The 23-year-old reality star and cosmetics founder was big-time shouting out her country over the weekend, posting for her 2.2 million Instagram followers and bringing in another well-known face - legendary singer Dolly Parton got a shout-out as Savannah played the country star's "God Bless the USA" while herself stating feeling "blessed with freedom." Of course, there's always a storm in the comments section with this star. See why below.
Article continues below advertisement
Shouting Out U.S.A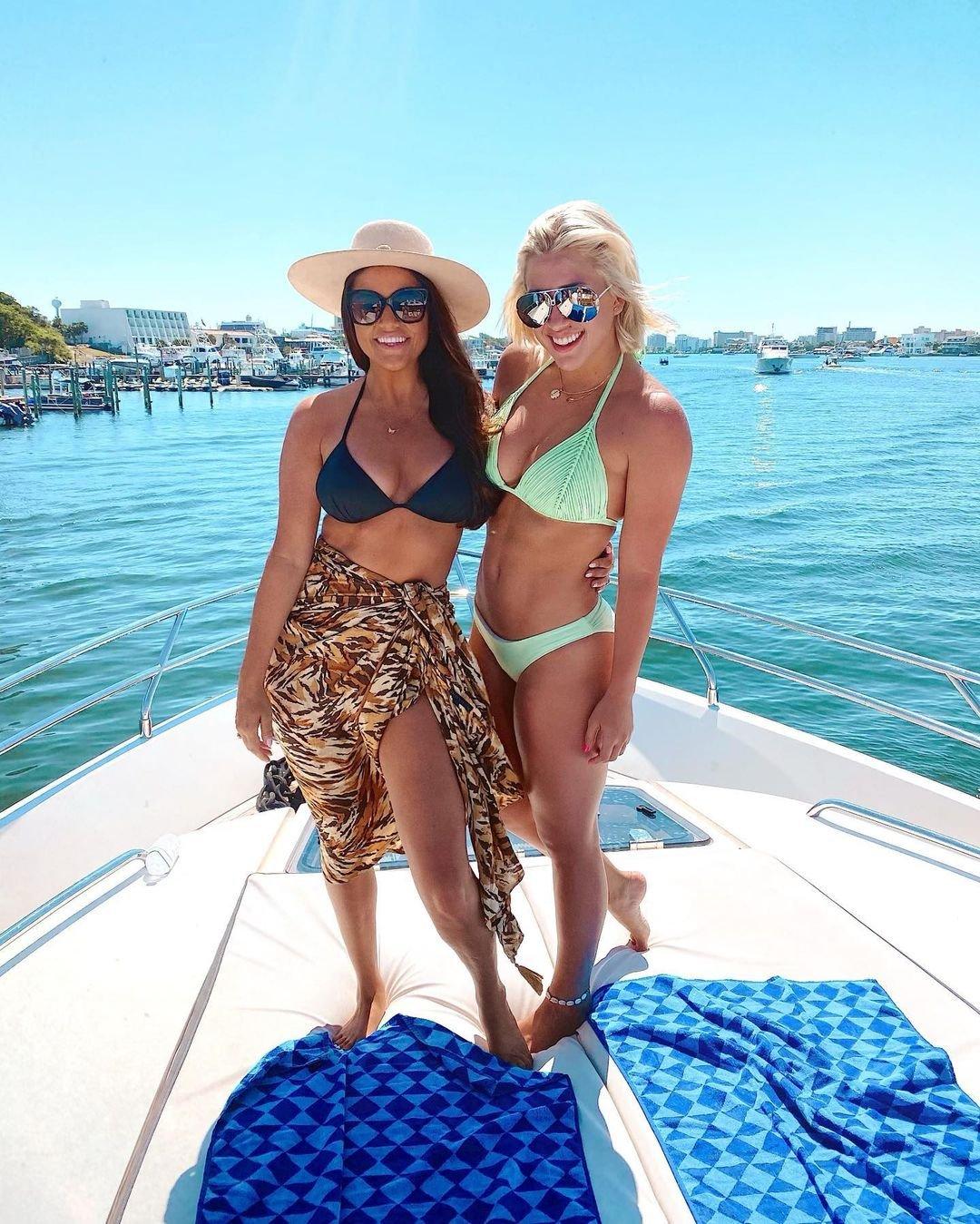 Scroll for the video. Savannah, who made Memorial Day 2021 headlines for shouting: "God bless the U.S.A!" from her vacation yacht, was back on the water and back to throwing out the flag.
The Chrisley Knows Best star, born in Georgia, posed pouting and with her highlighted cheekbones on show, taking a windy selfie aboard the yacht and while in a peachy loose blouse with rolled-up sleeves. A khaki baseball cap and tons of makeup completed the aquatic look as crew members were also seen.
See The Video Below
The daughter to 52-year-old Todd Chrisley told her fans: "Now just a girl…a boat…and our great American flag! Blessed with Freedom."
Quick to follow was a stormier yacht snap, this one minus the SASSY by Savannah makeup founder, as she wrote: "REMINDER FOR TODAY: Sometimes life hits and it's just HARD! Everyone's definition of HARD is different and that is ok! Just know that the darkness doesn't last forever…light shines through darkness…Don't give up!"
See more photos and fan reactions after the video.
Article continues below advertisement
No Hate, Please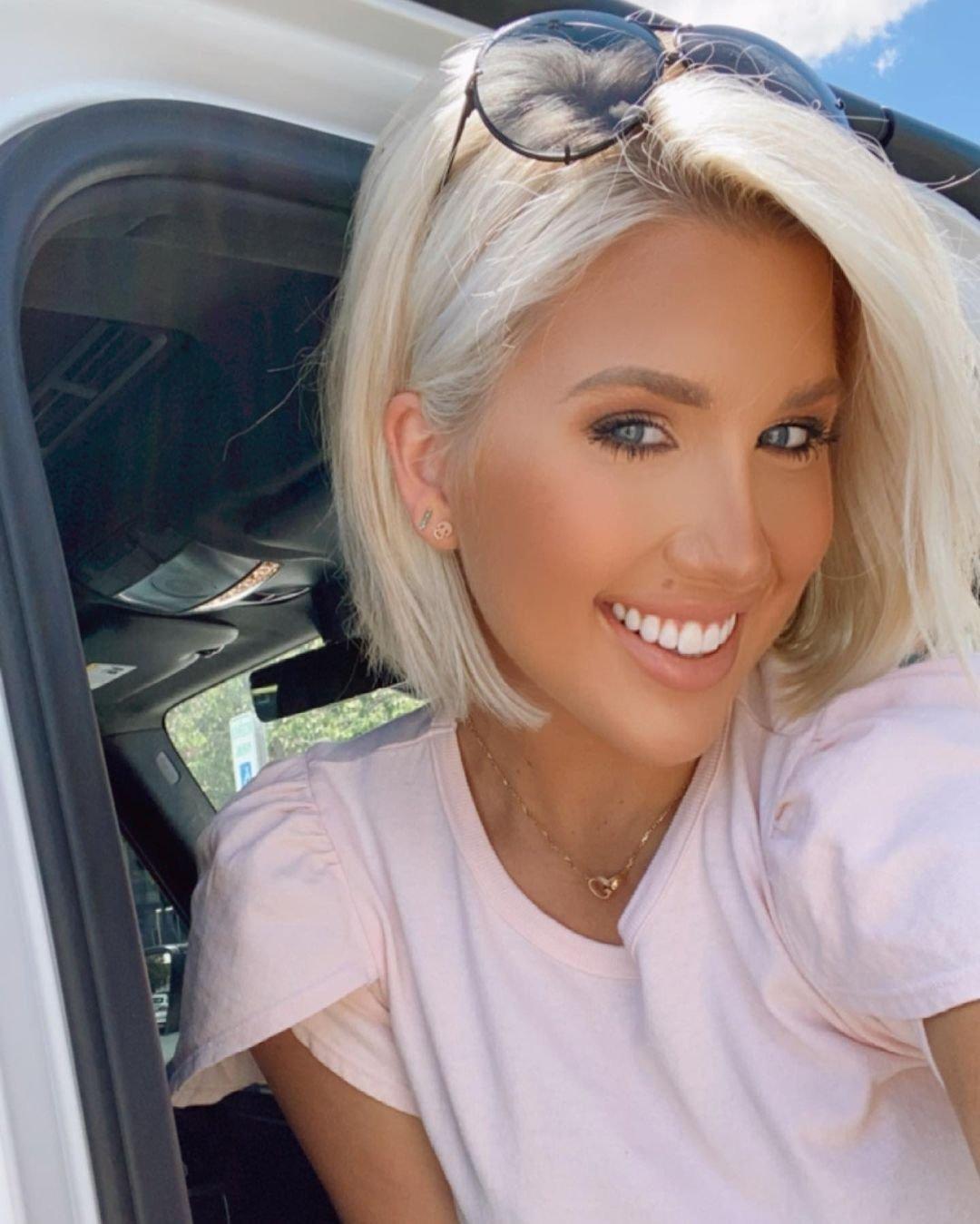 Savannah appears to have fans on her side, this as trolling comments sink and those supporting the Southern Belle gain likes.
"Them no life's still gone find something to hate , don't pay em no mind do you 🔥😍," one follower replied. It looks like the individual reeling in fish - just about visible in the backdrop - had been the source of early complaints, ones now replaced by fans saying: "Pretty lame these days, people just want to be mad about something and fishing is now a crime...smh."
Exciting New Brand News
Savannah, who made December 2020 headlines for dropping her best-selling SASSY cosmetics line, is fresh from a new announcement, one seeing her drop her first collab. Earlier this month, Savannah announced her CloudNine collection with Feat, posing in a beyond-soft and tie-dye matching sets in baby blues and whites as she told fans:
"On Cloud 9" right now!' Sooo excited for this collaboration with @feat 😏 Wednesday is THE day!! Stay tuned!"
Savannah has also been expanding SASSY into what's set to be new beauty products.