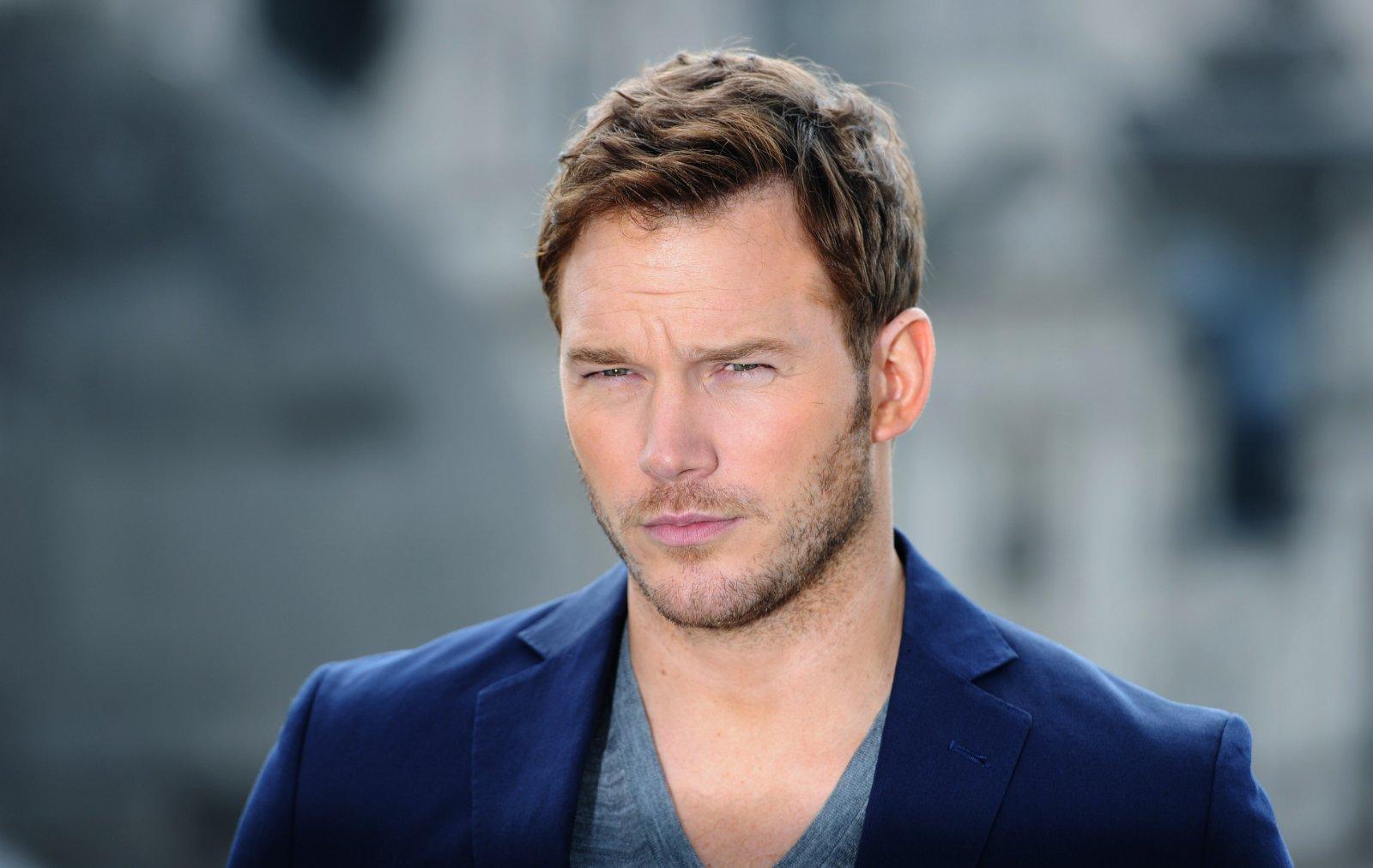 Chris Pratt's Workout Is A Nonstop Sweat Fest
Chris Pratt has come a long way since his days of portraying the lovable chub Andy Dwyer in Parks and Recreation -- both in his career and his appearance. The once pudgy, beer-loving, pizza-guzzling "pet fat guy" has turned into a ripped heartthrob but his transformation didn't happen overnight.
The 42-year-old movie star, who teamed up with celebrity personal trainer Duffy Gaver to get in shape for his Guardians of the Galaxy role, put in a lot of hard work to shed the pounds and achieve his chiseled, muscular physique. Here's a look at his workout routine.
Article continues below advertisement
Back, Biceps & Abs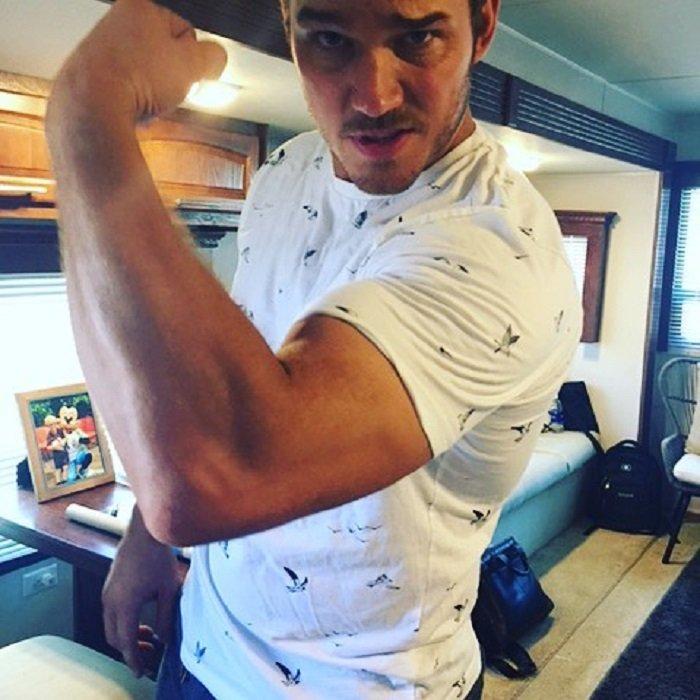 According to Jacked Gorilla, Pratt kicks off his weekly workout routine with a day of training his back muscles, biceps, and abs. Before getting down to business, he warms up with some SMR deep massage, dynamic stretching, and a 10-minute jog on the treadmill. His routine includes four sets of pull-ups and lateral pull-downs of 10 reps each, as well as four sets of hammer strength rows and heavy dumbbell rows of 12 reps each.
Hammer curls and barbell curls are also on his to-do list, at three sets of 12 reps each. He then finishes off the workout with three sets of planks, hanging leg raises, and sit-ups.
Chest & Triceps
If you want to work out like the Star-Lord, then a day of targeting your chest and triceps is absolutely in order. After his usual warm-up, Pratt hits the bench press machine to pump up his chest. He also does incline bench presses and hammer strength bench presses to work his triceps, and strengthens his muscles with cable flys, tricep dips, and cable kickbacks.
The actor has been very forthcoming about his workout routine and the equipment he uses to stay fit, sharing a complete list with his fans.
"Working out is about putting in the work and challenging yourself. The best part is seeing the results."
-
Article continues below advertisement
Legs & Core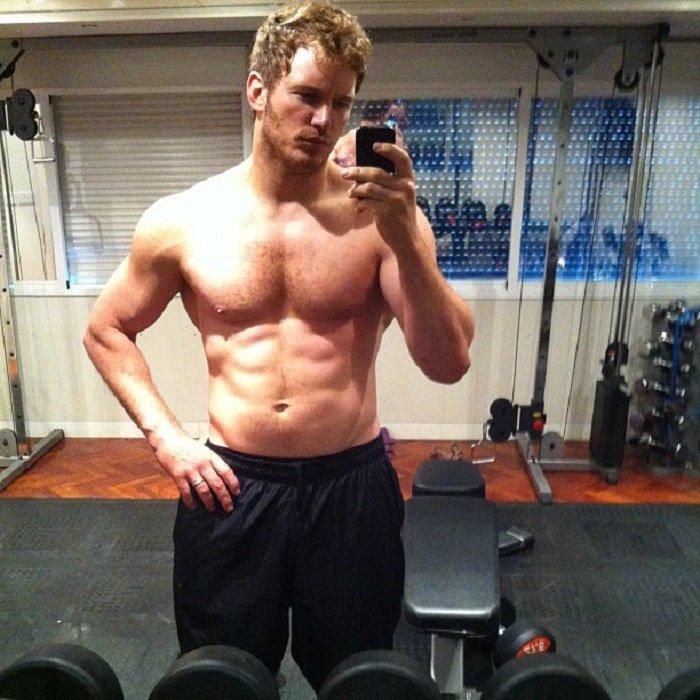 Whether he's fighting space criminals in Guardians of the Galaxy or training velociraptors in Jurassic World -- both series are coming back for a third installment in 2022 and 2023, respectively -- Pratt never misses a leg day. Back squats, leg presses, weighted lunges, kettlebell straight leg deadlifts, standing calf raises, and glute bridges are what it takes to keep this hunk looking like a superhero.
However, Pratt makes sure to take a day off from training before getting to this part of his workout routine. This allows him to enjoy a day of active recovery and gives his muscles a chance to heal and grow. Nevertheless, he's not slacking off but rather doing some form of outdoor cardio exercise, such as walking, jogging, or bike riding. After all, it's an active recovery day.
"Being active is more than just about getting fit -- the mental and emotional benefits go far beyond the physical," Pratt said. "It's about setting a goal and showing up for yourself."
Shoulders & Trap
Pratt also reserves a full day of workouts for his shoulders and trapezius muscle, which entails six different exercises with 10 to 12 reps. Among them are military presses, front and lateral raises, and rear delt flys, all of which work to shape up those broad, strong Peter Quill/Owen Grady shoulders. Barbell shrugs are his go-to for building his trap muscle, and he also does a superset of one-arm dumbbell snatches, kettlebell swings, and dumbbell shrugs.
Oddly enough, the Marvel dreamboat relies on workouts to build up his energy as well as his muscles.
"When I'm low on energy it always amazes me what a good workout will accomplish. Seems counterintuitive, but in order to gain energy, you have to expel some. A good morning sweat is always able to fuel me through my longest and busiest days."
-
Watch him sweating it up in his home gym below.