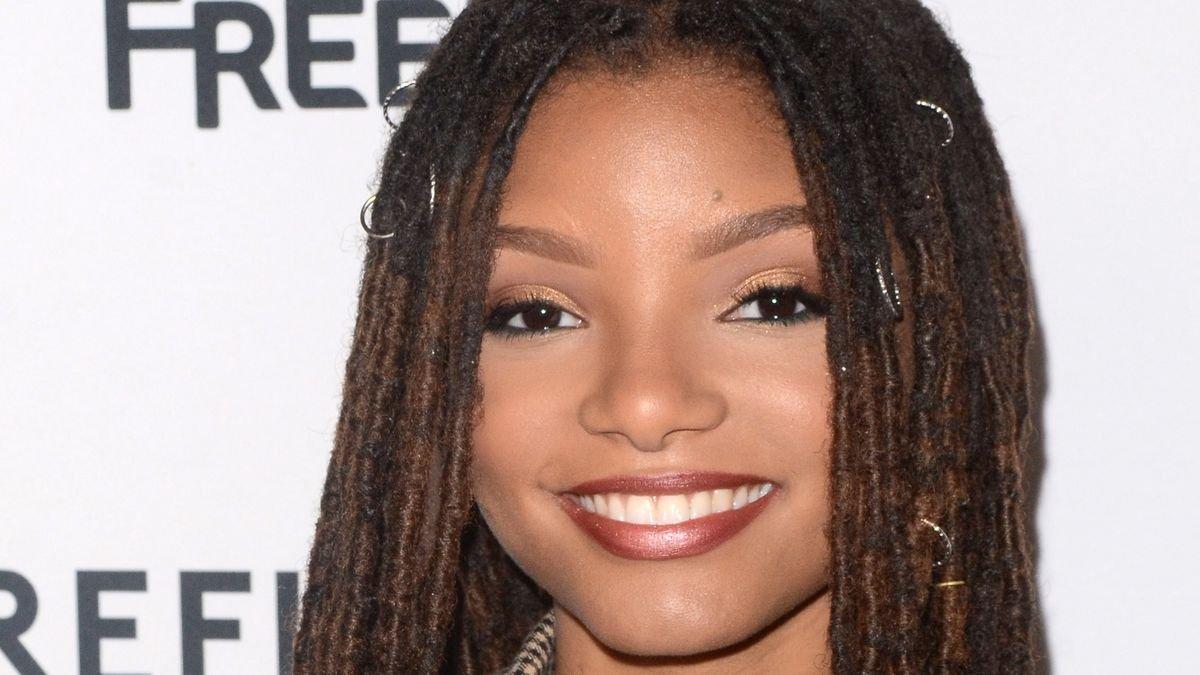 Halle Bailey & Her 'Little Mermaid' Prince Get Matching Earrings
Halle Bailey and actor Jonah Hauer-King have a fun memento of their time filming The Little Mermaid together.
In the live-action version of Disney's take on the beloved fairytale, Halle stars as the humanophile finned sea princess, and Jonah plays the human prince who steals her heart. The original Ariel was obsessed with collecting pretty much anything from the world "where they stay all day in the sun," so she'd probably be a fan of the matching jewelry that Halle and Jonah are pictured rocking in an adorable new photo.
Article continues below advertisement
Disney Stars Sporting Sea Stars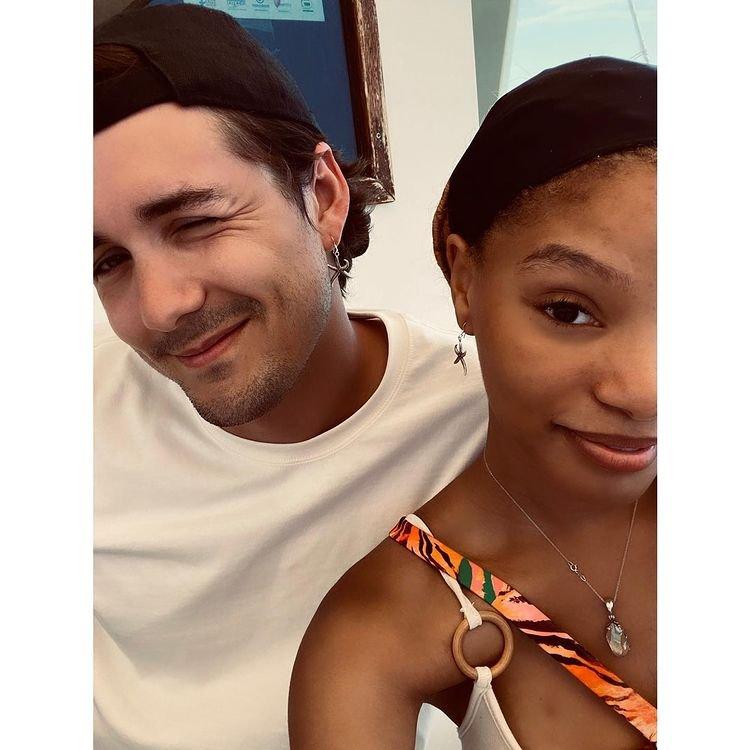 Jonah and Halle posed with their heads close together, revealing that they sported small dangle earrings shaped like starfish in opposite ears.
Jonah was wincing a bit, almost as if his ear had been freshly pierced, but he and Halle were both smiling as they showed off their fun accessories. Halle had her hair covered up, so fans couldn't see whether or not it was red like that of the animated version of Ariel.
"I think I died and resurrected I'm so excited for this movie," read on response to Jonah's post.
"Y'all are so cute 😭," another fan remarked.
Halle's Mermaid Tail Has Been Spotted
The Daily Mail recently published photos of Halle and Jonah filming The Little Mermaid on the beach in Sardinia. Halle appeared to have her hair styled in light red locs, and she was sporting a long, dark tail. She and Jonah were sitting together in the sand near the water's edge.
They both had wetsuits on, and Halle's tail looked more like a prototype than a finished product. It's possible that they were just practicing Prince Eric's dramatic rescue scene before filming it in full costume.
Article continues below advertisement
Who Is Jessica Alexander Playing?
As reported by Deadline, Get Even star Jessica Alexander was added to the cast of The Little Mermaid back in March. Her role wasn't revealed at the time, and it still remains a mystery.
On Saturday, she shared the photo below on her Instagram page.
"I think the ocean calms my mind," she wrote.
It appears that she might be in Sardinia as well, and she's making the most of the movie's gorgeous seaside filming location. Perhaps she's also getting used to the water because she's playing another mermaid.
Who Else Is In The Movie?
It's been rumored that Cursed star Emily Coates is playing Vanessa, the human form of the sea witch Ursula (via The Disinsider). There are few other female characters in the animated version of The Little Mermaid, so this makes Alexander's casting all that more intriguing. Perhaps Ariel will gain a female ally when she gets her legs — or maybe she'll have to face another romantic rival.
The rest of the movie's cast includes Melissa McCarthy as Ursula in her octopus form, Javier Bardem as King Triton, Daveed Diggs as Sebastian, Awkwafina as Scuttle, and Jacob Tremblay as Flounder.