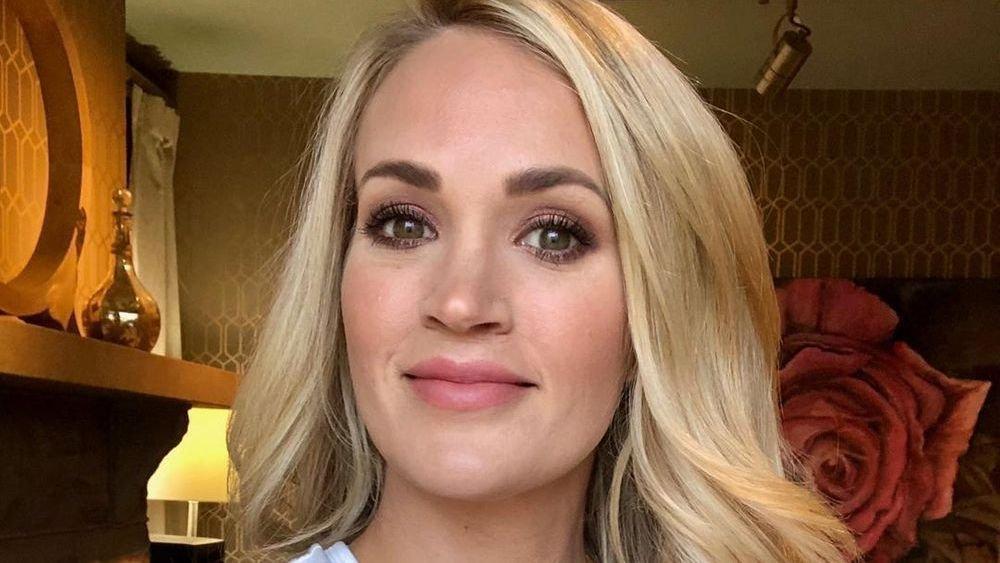 Carrie Underwood Flaunts Killer Gym Legs For Monday Motivation
Carrie Underwood is guaranteeing Monday Motivation with her jaw-dropping, world-famous legs all rock-hard in tiny white shorts. The 38-year-old country singer and CALIA by Carrie founder was today proving that her career as a fitness icon is basically on a par with her music one. A stunning pigtails selfie right from the gym got the week off to a very motivational start as the "Cry Pretty" singer updated her Instagram, with the post shouting out both the blonde's 2015-founded clothing line and her 2020-launched Fit52 app.
Article continues below advertisement
Rock-Hard Legs
Scroll for the photo. Carrie, who has been flogging her stylish merch with immense success for six years now, was back in the brand that ranked third after Nike and Under Armour at Dick's Sporting Goods back in 2016.
The photo showed the mom of two showing off her giant quads and steely-strong legs in skimpy gym shorts and a nude-colored and long-sleeved tank while backed by gym equipment. Also wearing a black training watch and white sneakers, it was smiles, legs, and one heck of a reminder that workouts are important.
See The Stunning Photo!
Looking confident, healthy, and happy, the "Southbound" hit-maker took to her caption with a little brand promo, doubling down with her rising empire and writing:
"About to get some extra credit in this afternoon with the @fit52 13-Card Draw!" The #StayThePath hashtag that backs Carrie's clothing brand was also used, as was a #MondayMotivation.
"Omg legssssss," one fan quickly wrote. "Lookit dem legs," another wrote. Carrie may be eye candy, but her posts these days are seeing her laughing all the way to the bank. See more photos after the shot.
Article continues below advertisement
Fit52 App
Carrie launched her Fit52 app last year, around the time her Find Your Path diet and exercise book was released. The book actually experienced a giant spike in sales during the first wave of the pandemic as millions adapted to new lives from home.
"Fitness is a true passion for me," Carrie stated. "The fit52 app incorporates what I've been doing myself for years, and we've made it easy and totally accessible for anyone that wants help in working out." More photos below!
Designed For 'Busy Lives'
If anyone knows a busy life, it's Carrie Underwood. The American Idol OG has released an album, a documentary, and more this past year, also seeing 2010-married husband Mike Fisher featuring in training videos on her app. She juggles her career in music and fashion designing alongside her motherhood. Carrie is a mother to sons Jacob and Isaiah.
"We worked really hard to create a high-quality, user-friendly app that is designed for busy people and their busy lives. fit52 meets you wherever you are on your health journey, and I'm so proud of it," she added.