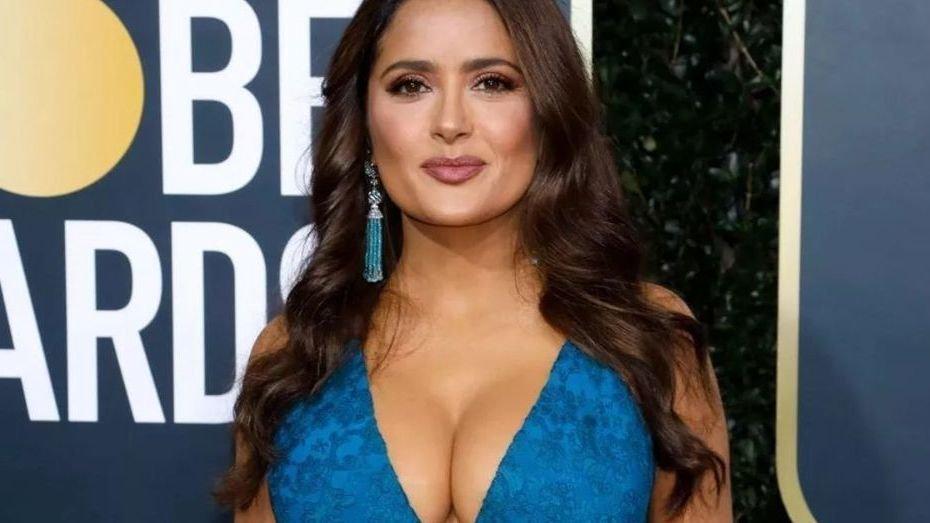 Salma Hayek Flaunts Massive Cake Appetite In Little Black Dress
Salma Hayek is opening wide for chocolate cake while in Italy, and she's invited Instagram to join in. The 54-year-old actress, making 2020 and 2021 headlines for her egg-topped breakfast tacos and pole dance after those hot dogs, yesterday updated for her 17.7 million followers with a very busy photo. The Mexican's Friday post came as a group one and included billionaire husband François-Henri Pinault, with the focus also featuring the Italy location and the perfect desserts the country has to offer. Check it out below.
Article continues below advertisement
Husband, Italy, Cake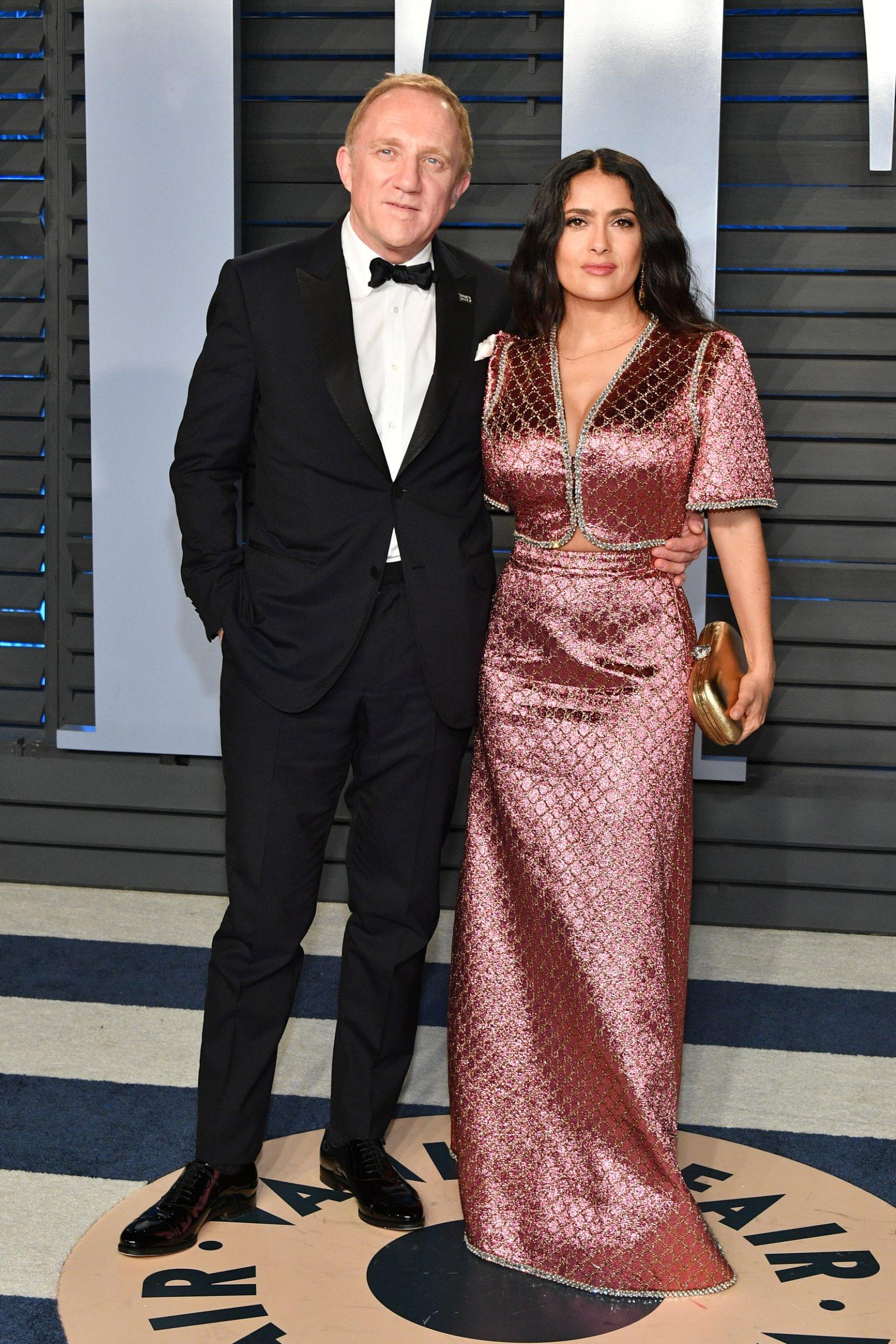 Scroll for the snap. Salma, who does not feature her 2009-married husband often on her social media, posted a joyful group photo with everyone indoors and at a table. That table was laid with a massive and fondue-style chocolate dessert, with the Like A Boss actress and a male friend seen closest to it.
Salma, wearing a frill-sleeved and satin little black dress, jokingly posed with a wide open mouth, looking flawless despite the goofy finish and then taking to her caption.
See The Snap Below!
"So happy to be in Rome surrounded by my husband, amazing friends and food #forzaitalia Feliz de estar en Roma rodeada de mi marido mis fabulosos amigos y comida #chocoolate," Hayek wrote.
Italy holds a special place in the MCU face's heart, and for romantic reasons. Salma and her Kering founder husband, fresh from celebrating their 12th wedding anniversary this year, had a second wedding in Italy not long after their first.
Scroll for more photos after the shot, plus the daughter Salma shares with Pinault.
Article continues below advertisement
Not A Penny From Billionaire Husband
Salma made headlines earlier this year for shutting down suggestions that she married her husband for the money. Pinault, whose Kering company owns luxury brands including Gucci, is worth an estimated $40 billion.
"And you know when I married him, everybody said, 'Oh, it's an arranged marriage, she married him for the money.' I'm like, 'yeah, whatever, b***h.' Think what you want: 15 years together, and we are strong in love," Salma said on a podcast. Scroll for more photos below.
Would've Married Him Broke
Hayek continued: "I was like, oh, OK, she married a rich guy, maybe that's why she married him, I don't know," he recalled. "I meet him and I'm like, this guy is so foxy."
"Oh my God, the confidence, his eyes, he's so good-looking and charming and I was like, oh, this motherf****r could've been broke. He's a bombshell."
Salma and her husband are parents to 13-year-old daughter Valentina, this year popping up on her mother's Instagram in a rare desert quad bike photo.