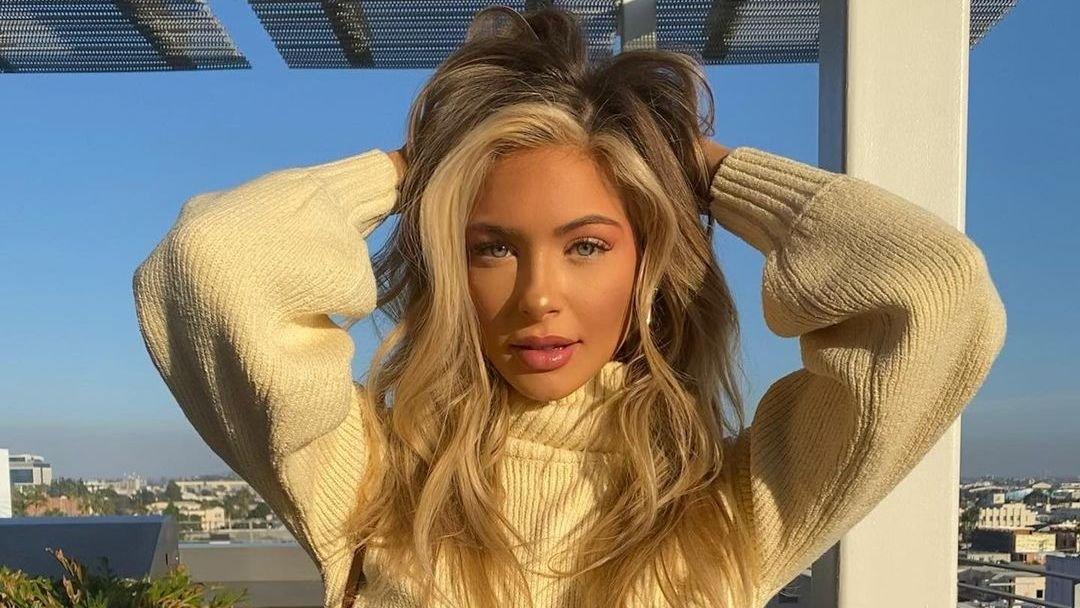 Hannah Palmer Looks Like A Buxom Barbie In Pink Lingerie
In her most recent Instagram share, Hannah Palmer tantalized her 1.7 million followers with a steamy duo of images in which she rocked a pale pink lingerie set.
The photos were taken indoors, in a space with plenty of eye-catching details in the background, including a fireplace, several vases, and a black bust of some type of figure.
The focal point in both shots, however, remained Hannah and her curvaceous figure, which she showcased to perfection in her set from the brand Lounge Underwear.
Article continues below advertisement
Pretty In Pink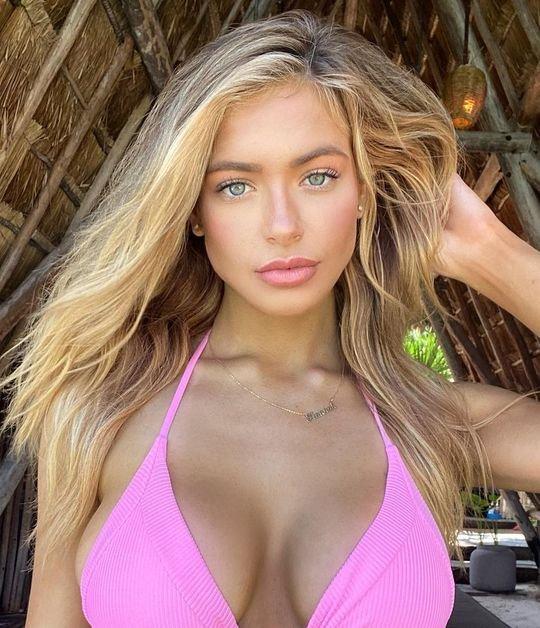 Her bralette had a simple, yet sexy silhouette, dipping dangerously low in the front and showing off a serious amount of cleavage. The pale pink hue of the garment looked stunning against her flawless skin, and the fabric stretched over her ample assets, accentuating her curves.
A band stretching horizontally along the bottom of the piece featured the brand's name in subtle white lettering, and a small seam in the middle of each cup highlighted her buxom figure even more.
Hannah looked smoking hot as she seductively tugged the straps of her bralette and gazed at the camera.
Blond Bombshell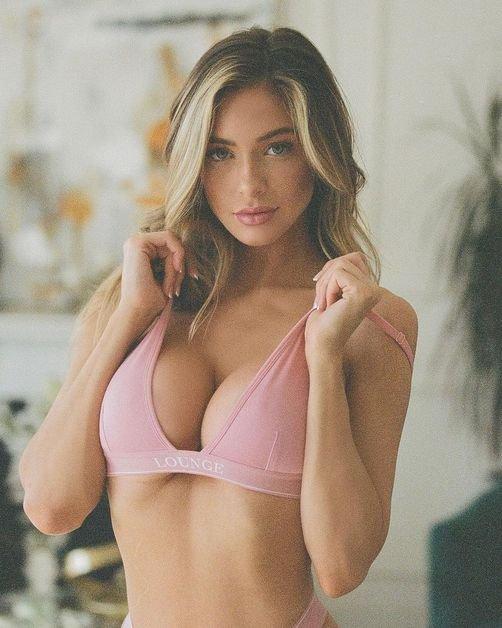 She paired the top with matching bottoms, which had a waistband with the company's name in the same white lettering. The underwear dipped low in the front, showing off plenty of her toned stomach, and stretched high over her hips on either side in a way that showcased her hourglass curves.
Her long blond locks were styled in a side part, and the silky tresses tumbled down her chest in soft waves.
For the second image, Hannah perched atop a couch with several patterned cushions visible, as well as a fluffy faux fur throw blanket. A massive plant added a burst of greenery to the scene, although all eyes were on Hannah's bombshell body in the shot.
Article continues below advertisement
Dangerous Curves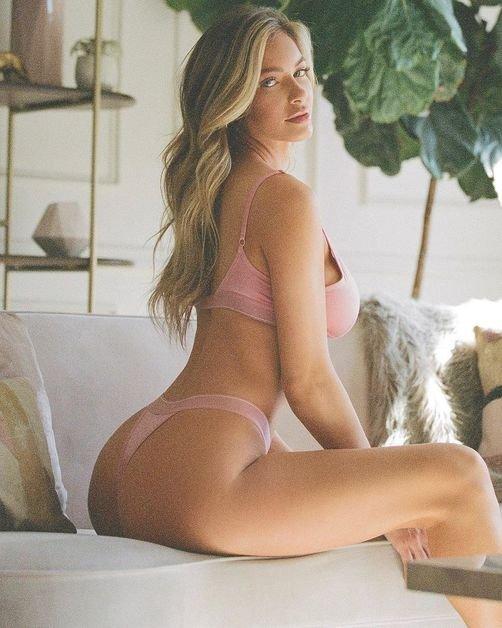 She twisted her body so that the camera captured her from the back, and her bottoms had a thong-style design that left her peachy posterior on full display. Hannah had her back slightly arched and chest thrust forward as she posed seductively for the camera.
Her long locks tumbled down her back, reaching nearly all the way to her slender waist, and the pose accentuated her busty figure.
Her expression in both snaps was serene and slightly seductive, and natural sunlight shone in from a nearby window, illuminating the space.
Playful In Pink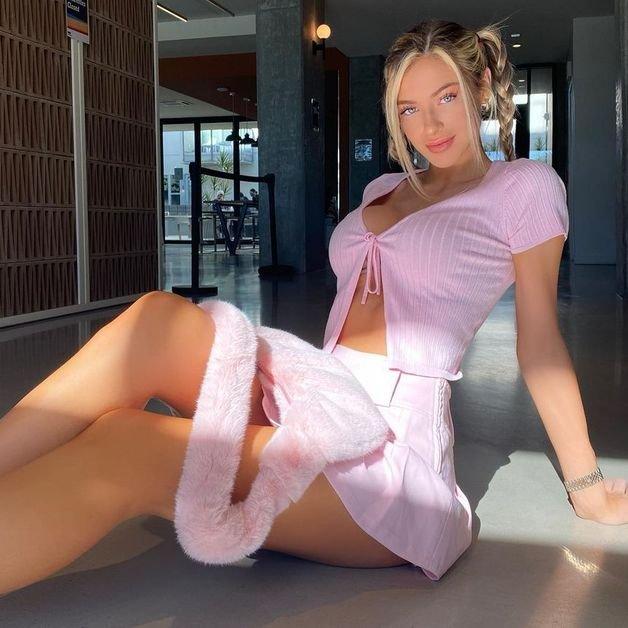 Hannah's fans loved the share, and the post racked up over 51,200 likes within two hours of going live. It also received 537 comments from her eager audience, who couldn't get enough of the naturally stunning model in the double update.
"Absolutely breathtaking," one fan wrote, followed by a heart-eyes emoji.
"Perfection attained," another follower chimed in, captivated by Hannah's figure.
"You are a stunning beauty," a third person remarked.
Whether she's in lingerie or a barely there bikini, Hannah loves to thrill her fans with steamy snaps.