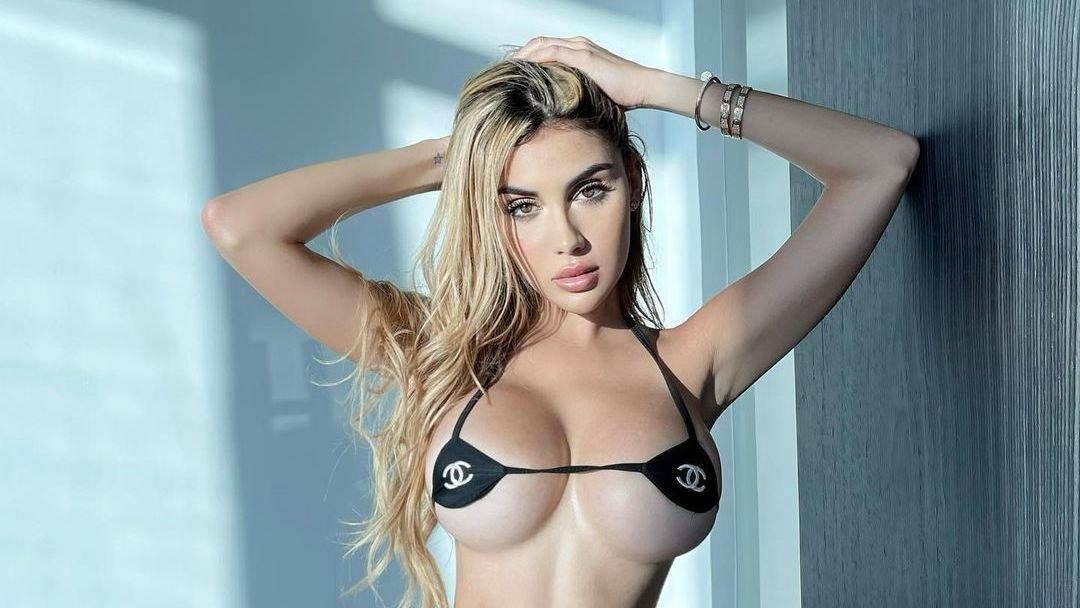 Alexa Dellanos Poses In The Snow In The Tinniest Fur Bikini
After spending most of 2020 either in Puerto Rico or on the French Riviera, Alexa Dellanos has had enough of the tropics. The bodacious blonde traded in the warm climate for a vacation in Aspen, Colorado, and has some seriously hot pics to prove it. Her latest Instagram share saw the bombshell posing in the snow against the backdrop of lush fir trees. She gave off Ice Queen vibes in a scandalous white fur outfit, posing seductively to show off her abundant curves. Check out the racy photo below!
Article continues below advertisement
Flashing The Flesh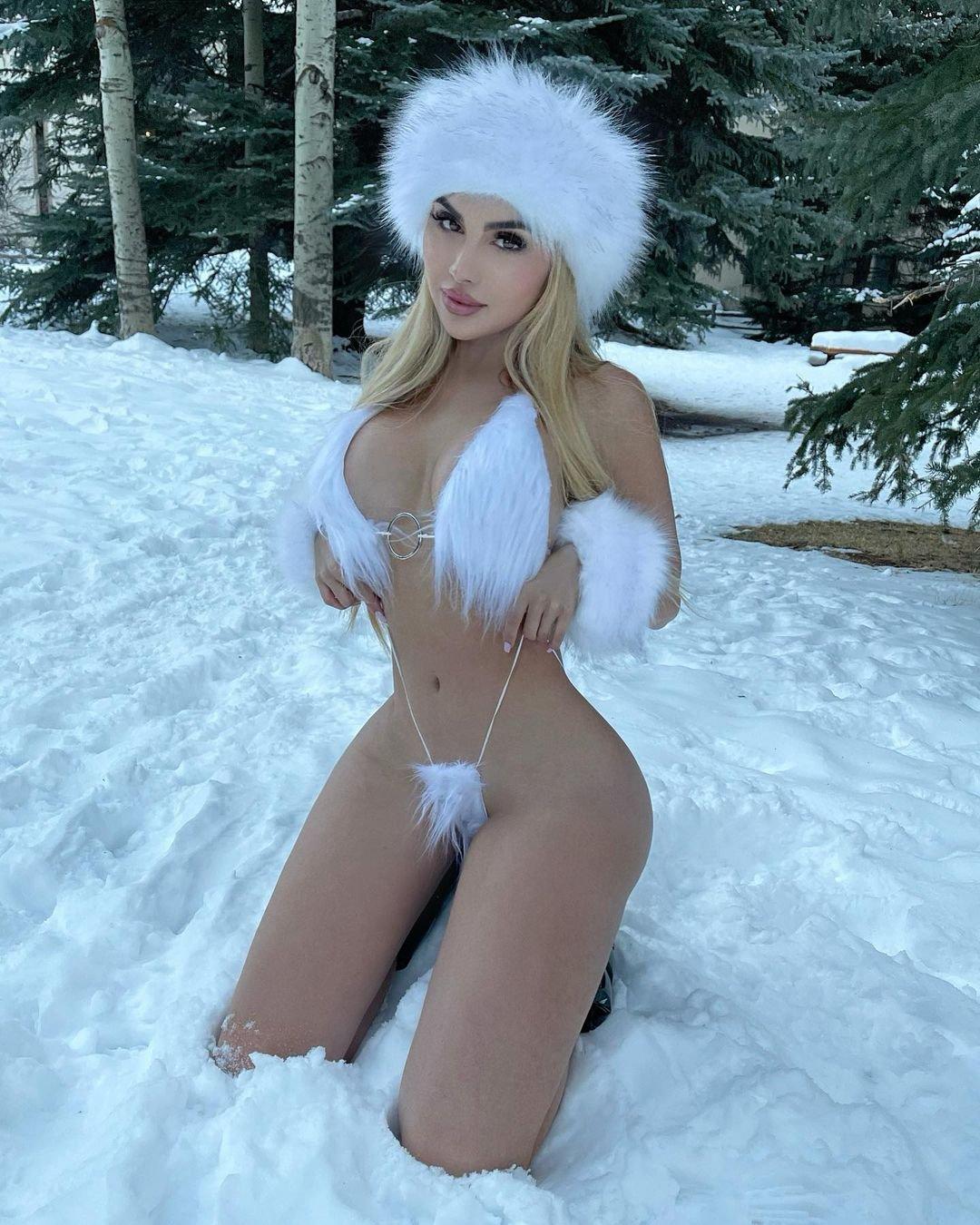 While Alexa may no longer be soaking up the sun on a tropical island, she was not ready to give up her scanty swimsuits just yet. The social media siren ignored the cold as she stripped down to the tinniest bikini imaginable, flashing major skin in a two-piece set that covered very little of her bombshell body.
The look included small triangular cups that were spaced wide apart, exposing her cleavage. A massive O-ring detail kept the two halves in place, its silver shine further drawing the eye to her perky assets.
The outfit was complete with a micro-style bikini bottom that barely maintained her modesty. It had a small patch of fur in the front and super-thin spaghetti straps that were pulled high on her waist, accentuating her hourglass figure.
Snow Bunny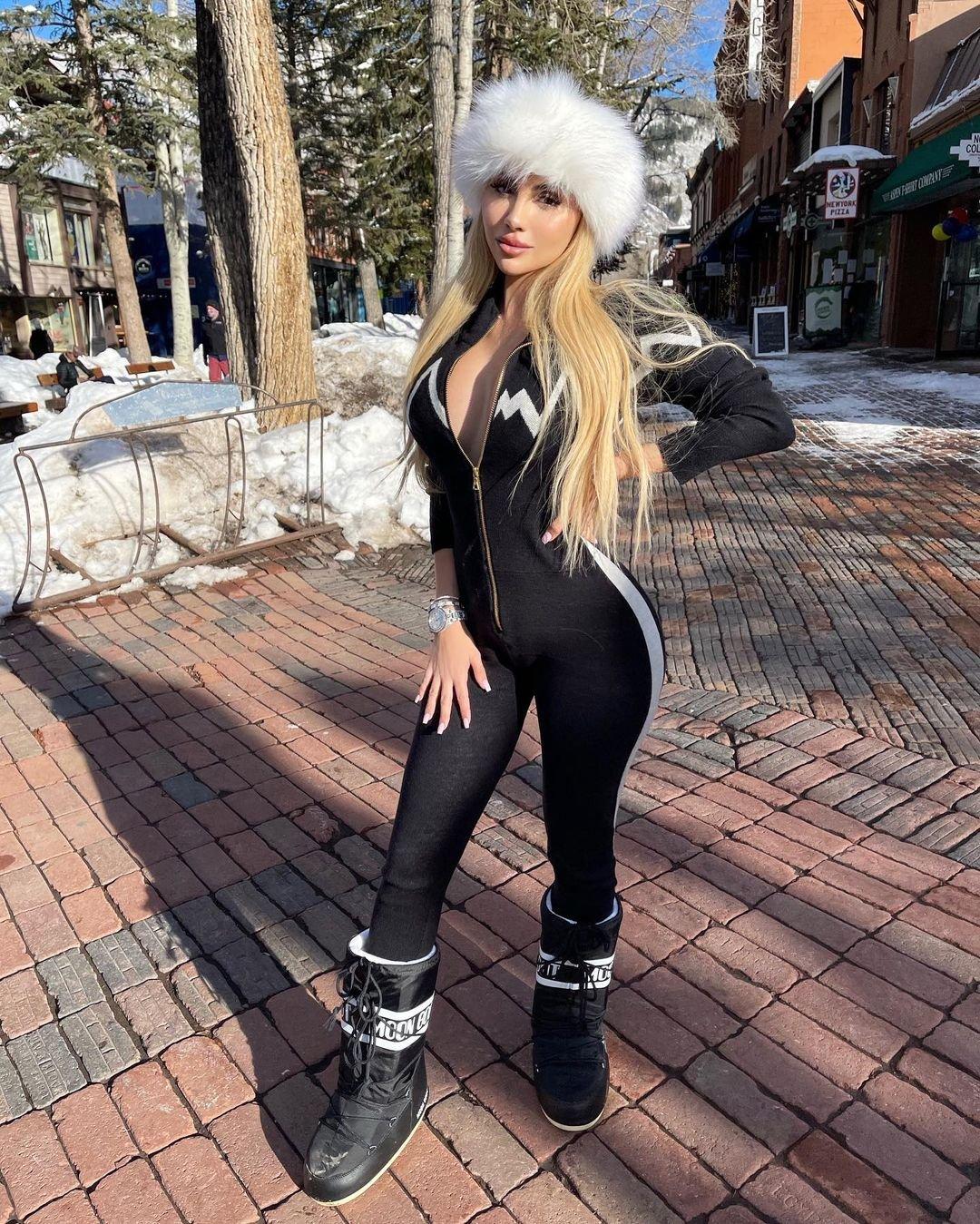 Alexa was a proper snow bunny in the eye-popping co-ord, which sported a shaggy texture and swathed her bosom in messy fur strands draping down her midriff. The babe rocked matching winter cuffs and topped off the insanely hot look with a coordinating fuzzy hat. She appeared to be wearing black snow boots.
Her long, platinum-blond tresses cascaded from underneath the hat, brushing over her shoulders and calling attention to the substantial amount of sideboob on display. A pastel-pink manicure added chic and femininity to the steamy look.
Article continues below advertisement
Alexa Strikes A Sultry Pose
The internet vixen presented her voluptuous assets while kneeling down in the snow. She sat on her heels and parted her thighs, teasing fans as she tugged on the sides of her minuscule bottoms. The flirty gesture highlighted her narrow midsection, although all of Alexa's ample curves were in view of the camera. The seductive pose allowed her audience to admire her shapely pins and swelling posterior, while also serving up an eyeful of busty cleavage.
The 25-year-old peered directly into the lens with a sultry stare and cocked her head, flaunting her sculpted chin. She further enticed followers with a coy smile, sending temperatures soaring on her page.
"You make the weather look hot," one fan commented on the photo, which amassed over 45,780 likes in just four hours of going live on her account.
"THE GODDESS OF THE SNOW," another follower wrote in all caps.
"Hey sugar ice I am a fire," quipped a third Instagrammer.
"I just had a heart attack looking at this," said a fourth user.
Fun In The Snow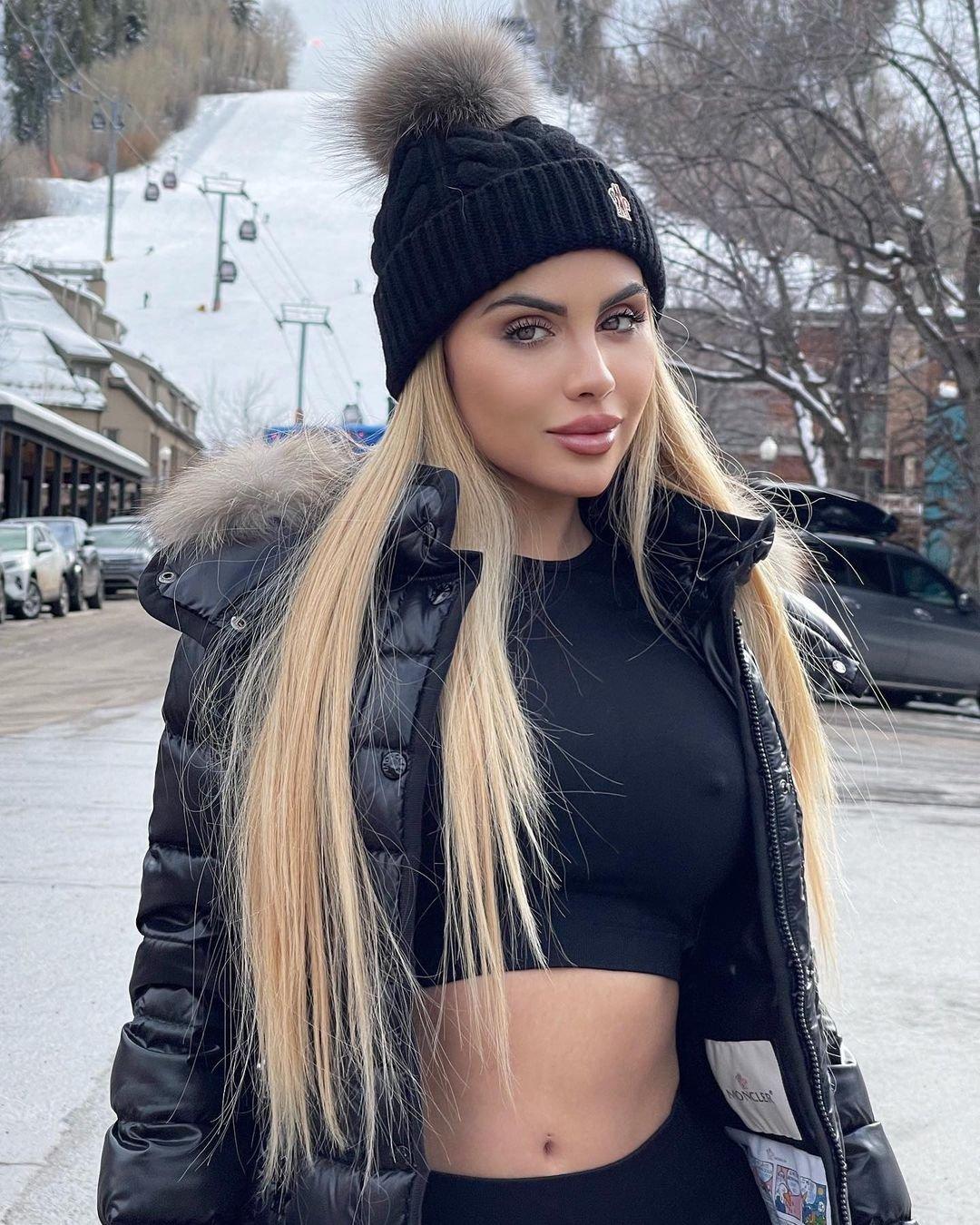 According to her Instagram feed, Alexa landed in Aspen on February 20. Since then, she has been delivering thrilling snaps of herself having fun in the snow. One picture shared earlier yesterday showed the blond beauty hitting the slopes in a stylish all-black ensemble comprised of a skintight halterneck top and form-hugging pants. She wore a chic beret to go with the outfit, dubbing herself a "snow child" in the caption.
As The Inquisitr covered, Alexa kept the hot vacation pics coming by posing in a racy bikini against a backdrop of snow-covered trees and logs. She opted for a plunging number that highlighted her massive cleavage, sticking out her chest for the camera while simultaneously pushing her pert booty outward.