5 Most Challenging Things in Katy Perry and Orlando Bloom's Long Romantic Relationship The Very Challenging Aspects of Katy Perry and Orlando Bloom's Relationship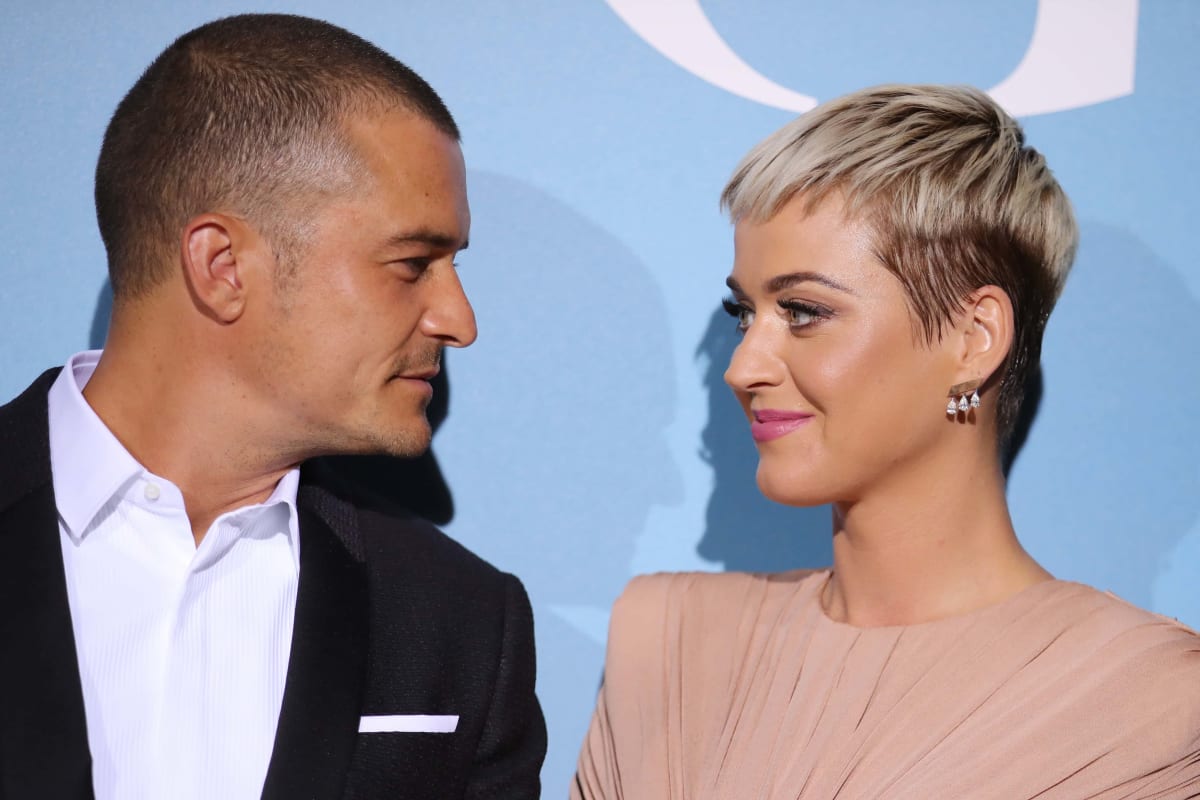 Also Read: When Katy Perry Was Booed by the 'American Idol' Audience for Criticizing a Contestant's Outfit
Katy Perry, despite being a major pop star, faced challenges throughout her life that stemmed from a difficult childhood, impacting her self-worth and relationships. In 2022, Perry opened up on The Drew Barrymore Show, sharing her constant struggle to prove her self-worth, rooted in childhood experiences. As of August 2023, Perry and Orlando Bloom, her fiancé, had not yet exchanged vows, fueling persistent breakup rumors. Perry's changing explanations for the delay added to the speculation surrounding the stability of their relationship. Both Perry and Bloom have been vocal about the day-to-day difficulties they encounter in their relationship, attempting to navigate the delicate balance between their hectic work schedules and their love life. Here are a few signs that hint at tricky situations:
1. Orlando Bloom and Katy Perry Have Previously Called It Quits
Speculations about Katy Perry and Orlando Bloom's relationship surfaced when they were noticeably absent from the Vanity Fair Oscars party and spent minimal time together at the event. An insider revealed that despite posing for a photo, their interaction was limited. Responding to the rumors, both their representatives released a joint statement to People, emphasizing that the couple was taking a "respectful, loving space at this time." Despite the initial statement, Perry and Bloom's subsequent comments suggested a more definitive break in their relationship. In March 2017, Perry took to Twitter to assert, "U can still b friends & love ur former partners!" Bloom echoed this sentiment in an interview with Elle UK in April, expressing the importance of setting an example for children by showcasing that breakups don't have to be fueled by hate.
Also Read: Katy Perry Stays Silent While Police Investigate Abuse Allegations Against Ex-Husband Russell Brand
2. They Continue to Come Up With Excuses to Put off the Wedding
Also Read: Katy Perry to Quit 'American Idol' to Spend Time With Daughter and 'Expand Family'
Katy Perry and Orlando Bloom got engaged on Valentine's Day in 2019, yet, as of mid-2023, the couple has not walked down the aisle. Perry's repeated explanations for the delayed nuptials have raised eyebrows, prompting speculation about the state of their engagement. The first hints of hesitation surfaced in June 2019 when Perry, on the KISS Breakfast with Tom & Daisy radio show, emphasized taking things "one step at a time" and expressed a lack of urgency for wedding planning. Since then, Perry has offered various reasons for the prolonged engagement. In 2020, she attributed the delay to the unforeseen challenges brought about by the COVID-19 pandemic. Speaking to People magazine, she shared, "I tried to do it this year and it poo poo-ed on me," referring to the disrupted plans. Perry echoed similar sentiments in 2022 during an appearance on The Kyle and Jackie O Show, citing the ever-changing landscape of the pandemic with the emergence of new variants as an ongoing hurdle in their wedding plans.
3. Their Relationship, According to Orlando Bloom, Is "Really Challenging"
After reuniting in 2018, sources revealed that the primary cause behind Katy Perry and Orlando Bloom's 2017 breakup was a clash in their professional commitments. The couple, immersed in their respective careers, struggled to find a harmonious balance. An insider explained to People, "They were just busy with their careers, and it wasn't working." Perry's frequent performances between Los Angeles and England clashed with Bloom's humanitarian efforts, including a UNICEF mission to Niger, leading to strains in their relationship. Despite their reunion and the pledge to strike a better equilibrium between personal and professional life, Perry and Bloom have continued to maintain busy careers. Even after welcoming their daughter, Daisy Dove Bloom, in August 2020, both the actor and singer have pursued their individual aspirations with unwavering dedication. In an interview with Flaunt, Bloom acknowledged that their demanding schedules have kept them occupied and, at times, physically apart.
4. They're Teetering Between O.K. And K.O., Katy Perry Acknowledged
In April 2023, Katy Perry took to Instagram to offer fans a glimpse into the reality of her personal life, emphasizing that it's far from perfect. Sharing a candid insight, she revealed, "Orlando and I's initials are O.K. We continuously put in the work to make sure they aren't K.O." Perry commended Orlando Bloom, expressing the importance of having a partner who is willing to face challenges together and persistently rise back up. This public acknowledgment echoed a source's insights from 2022, as reported by Radar. After the easing of pandemic restrictions, the couple faced difficulties finding a balance between their demanding work commitments and family life. The challenge became even more pronounced as they navigated their busy schedules while caring for their young daughter at home.
5. Depending on Couples Counseling
The unraveling of Katy Perry and Russell Brand's marriage was marked by the destructive forces of jealousy and insecurity, compounded by their divergent priorities. A source revealed to Mirror that Brand had abandoned his once vibrant party lifestyle due to its detrimental impact on his well-being. Upon marriage, he expressed a desire to start a family and lead a more home-centric life. However, Perry, at the peak of her burgeoning career, had different aspirations. An insider disclosed, "When Katy had rare time off from her touring, all she wanted to do was go out partying in Hollywood." This clash in priorities and lifestyle preferences became a recurring theme for Perry. Her subsequent relationship with Orlando Bloom in 2023 mirrored a similar pattern. Bloom, opting for sobriety to enhance his focus on acting, highlighted a shift in priorities. Perry, speaking to People in March 2023, disclosed her own commitment to sobriety, sharing that she hadn't consumed alcohol in five weeks as part of a pact with her partner. In a lighthearted manner, she jokingly expressed a desire to quit while feigning tears.
More from Inquisitr
From Jennifer Aniston, Miley Cyrus to Katy Perry, Celebs Who Have Publicly Revealed Their Weight
Family of 84-Year-Old Veteran Aims for Katy Perry to Face 'Perjury Sanctions' in $2.6 Million Battle