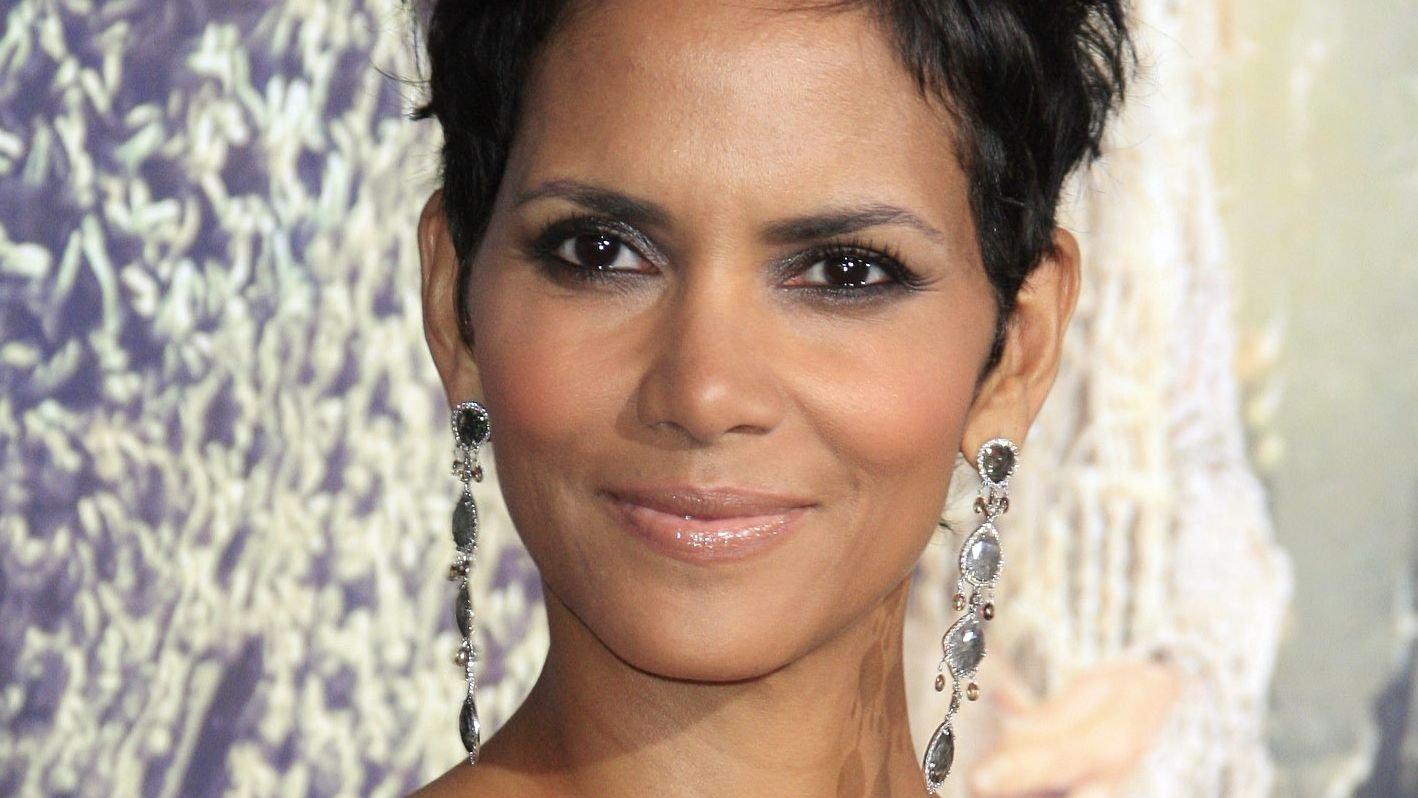 Halle Berry Stuns In Sexy Bikini Clip To Celebrate 20 Years Of James Bond
Halle Berry is celebrating 20 years since her Bond girl days in the movie Die Another Day. The 56-year-old actress was all anyone could talk about back in 2002, as she starred alongside Pierce Brosnan in the James Bond spy movie franchise, and she's just marked the anniversary on Instagram. Halle became iconic for her bikini-clad ocean exit as she rocked orange swimwear 20 years ago. Just this week, the Oscar winner posted a red-hot throwback from the flick, one seeing her flaunting her killer curves and muscles in her halterneck bikini. Fans have left over 121,000 likes.
Article continues below advertisement
20 Years Since 'James Bond' Moment
Halle played Bond girl Jinx in the movie. Footage showed the MMA-trained actress walking out of the ocean and towards the shore while stripped down to a tiny, busty orange bikini. Halle also drew attention to her toned abs as she wore a thick white and buckled belt to accessorize her swimwear.
The actress shared footage that included British actor Pierce, 69. In a caption honoring two decades since the release of the movie, Halle wrote: "It's been 20 years. Pierce Brosnan forever my BOND! @piercebrosnanofficial."
Of course, ladies man James Bond is seen checking Halle out in the video - Pierce watches Halle emerge from the ocean through a pair of binoculars.
Why She Accepted The Role
In 2021, Halle looked back on her Bond days and also revealed why she decided to take on the role of Jinx.
"I was really excited about Bond because that's a franchise that's iconic. It's a part of film history, really, so to be a part of that franchise was very meaningful to me. And this version of a Bond woman was very different than any Bond woman I had seen before.," she told Collider.
"When Barbara Broccoli came to me with the role, she explained that I would get to be a different kind - a new kind - of Bond girl. Which would allow me to be more active and sort of be… working alongside Bond in a new way, and that really excited me," she added.
Article continues below advertisement
On The List Of 'Bond' Girls
Bond girls have also included actresses Ana de Armas, Ursula Andress, Monica Bellucci, Naomie Harris, and Lea Seydoux. Halle also remains known for her roles in movies Monster's Ball and Catwoman.
Fans Love It
Comments to Halle's post came in fast. "Iconic," one user wrote, with others saying that she's just as legendary now. For more, check out Halle's Instagram.