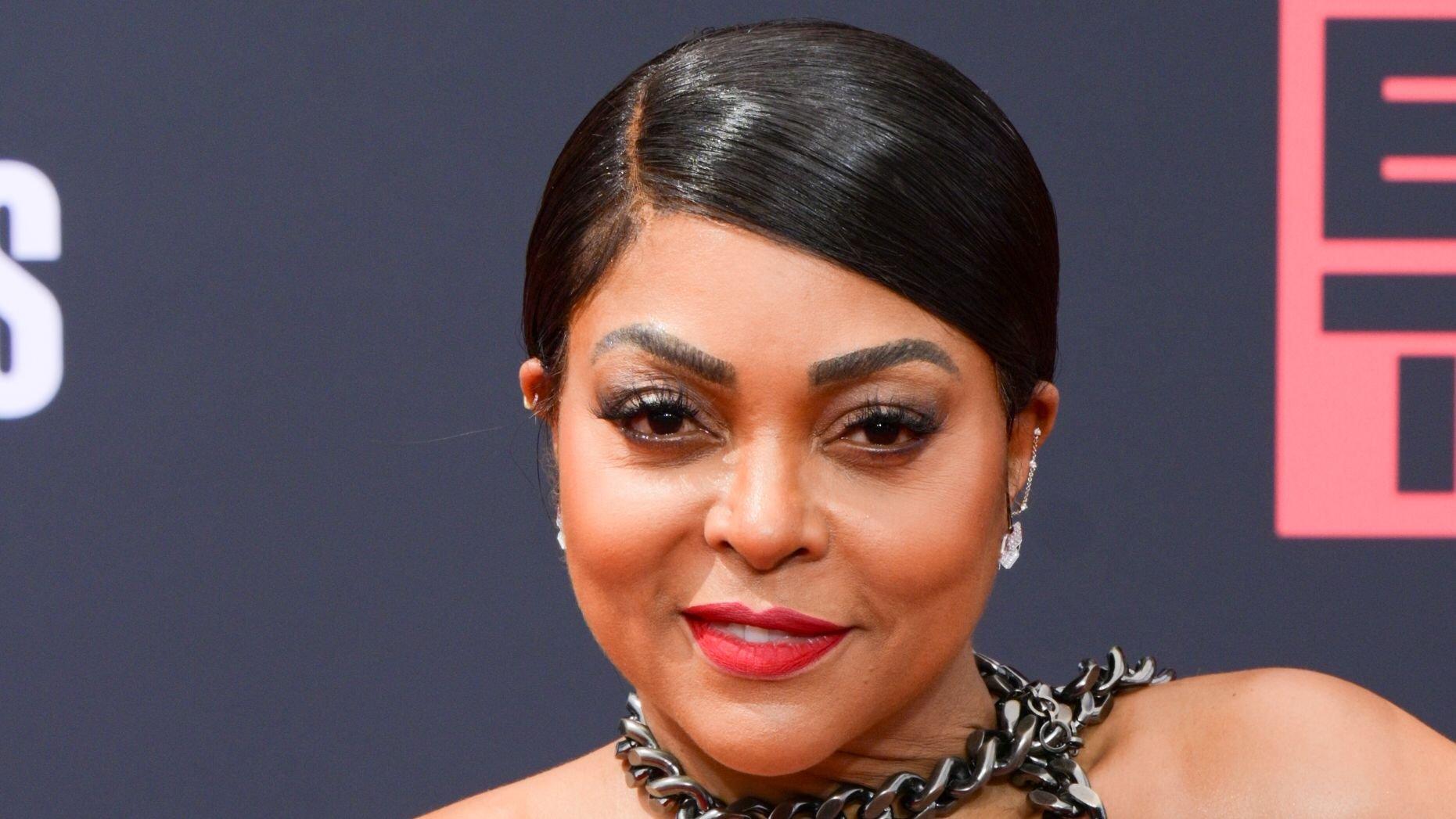 Taraji P. Henson Stuns In Completely See-Through Dress For Savage X Fenty Show
On the red carpet of the premiere of Rihanna's Savage X Fenty Vol. 4 runway show,
Taraji P. Henson arrived, dishing out "black girl magic." She took a huge risk by wearing this all-black outfit, and she looks stunning! We all know Taraji doesn't take things slowly on the red carpet, and we'll never forget when she presented at the BET Awards earlier this year while wearing 11 stunning dresses.
Keep reading to find out more.
Article continues below advertisement
Black Girl Magic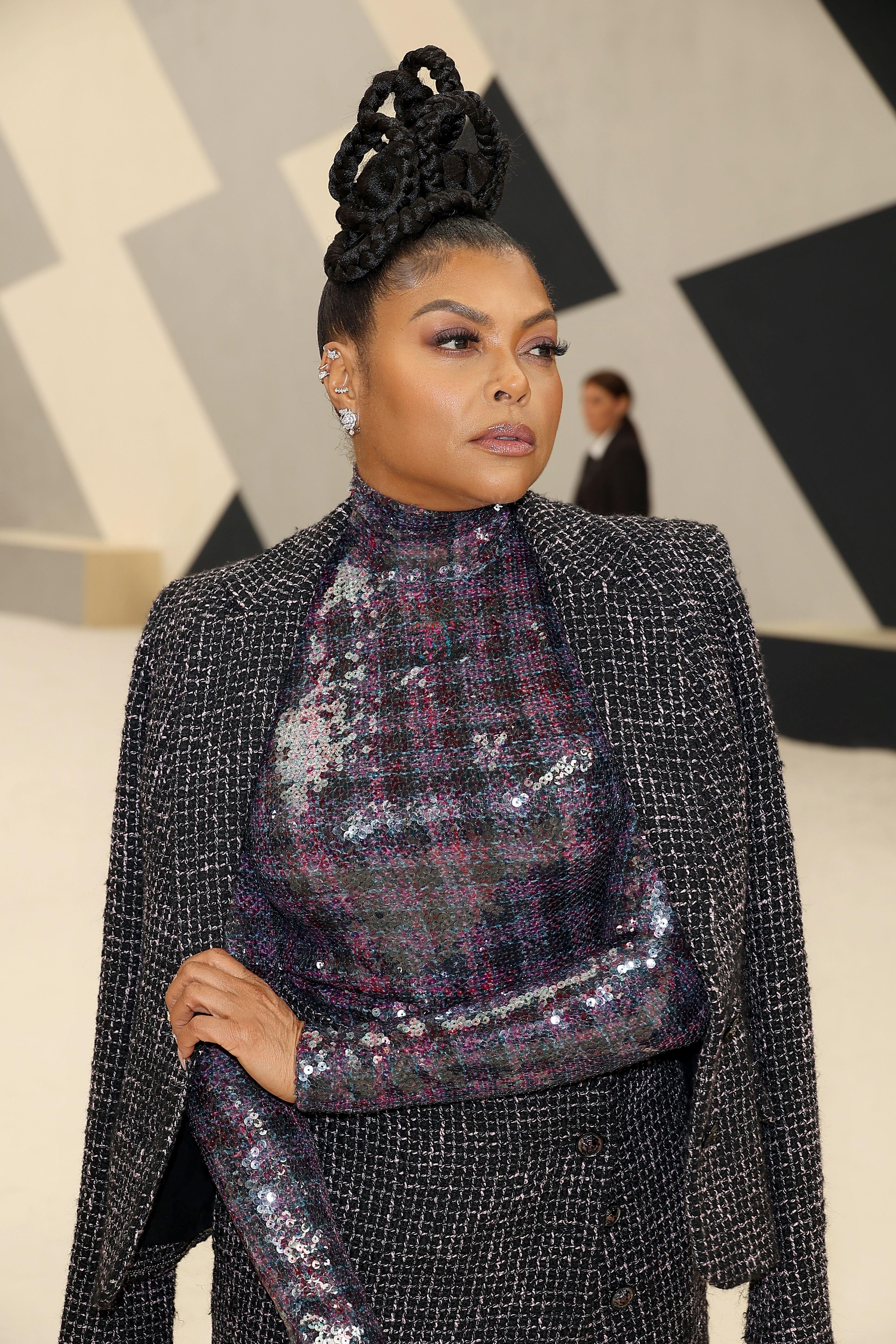 We can't help but wonder how the actress, who delivered the wave in this show-stopping song, is aging. Today in Simi Valley, California, the Emmy Award-winning actress made a pose while donning a daring sheer mini dress. The transparent black style had multiple diamond rings and stud earrings as accents, and it had a rounded halter-neck silhouette supported by thin straps. Henson's outfit was completed with a seductive monochrome twist by a matching sheer scarf. Henson had no visible shoes. But she likely wore a pair of heels for the occasion.
Glitz Moment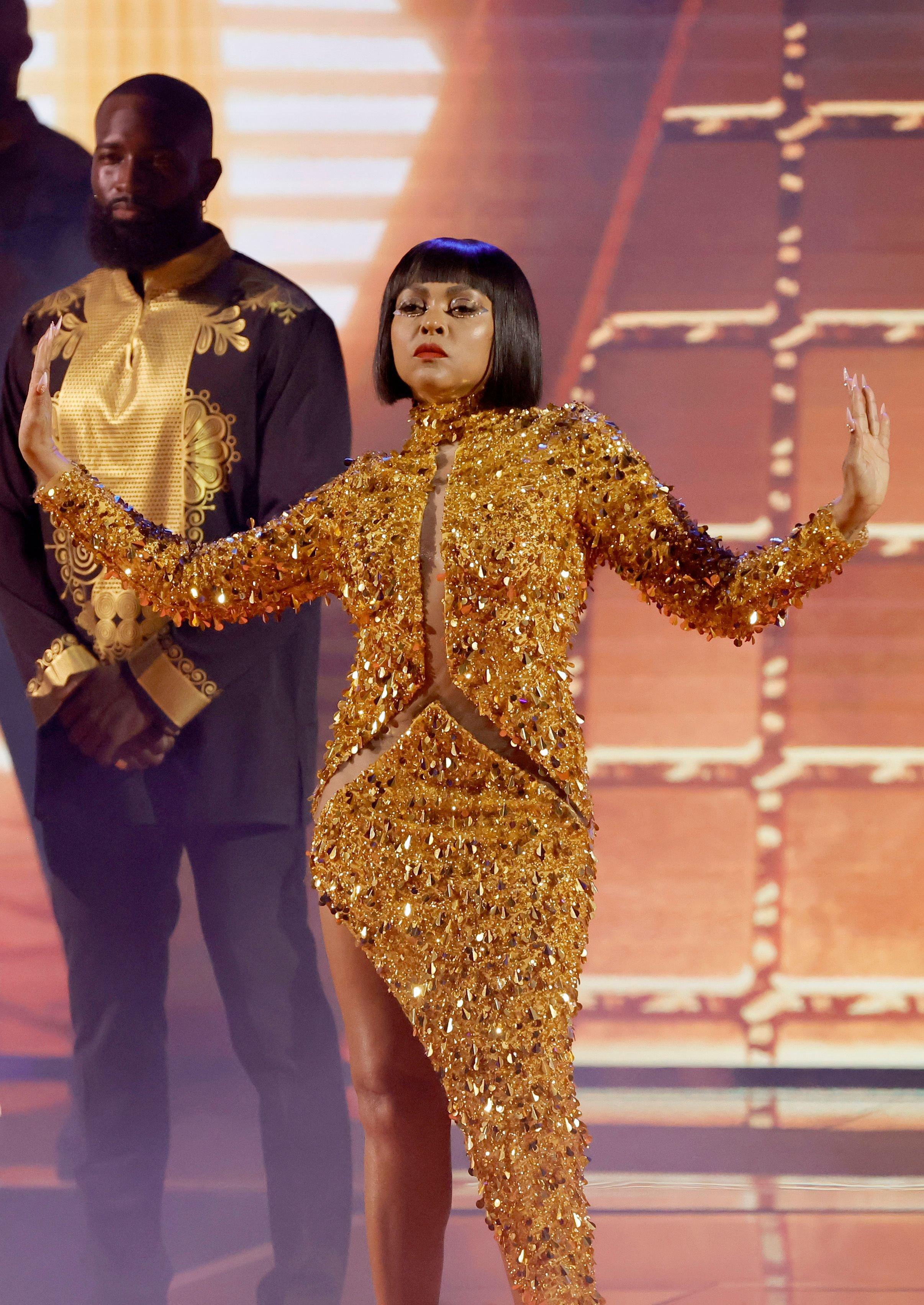 This gold outfit by her was one of her BET looks that caught our eye. Taraji had already teased People about how amazing her outfits would be before the event, and she did not disappoint, as each look was killer!
Henson entered the stage in a matching gold outfit. Wallace significantly changed it and gave Henson a French bob with an eyebrow-grazing fringe after the long ponytail. Her eye diamonds, which were strategically positioned on the lid and below the lash line, were beautifully displayed.
Article continues below advertisement
Taraji Sets To Star In 'Queenie'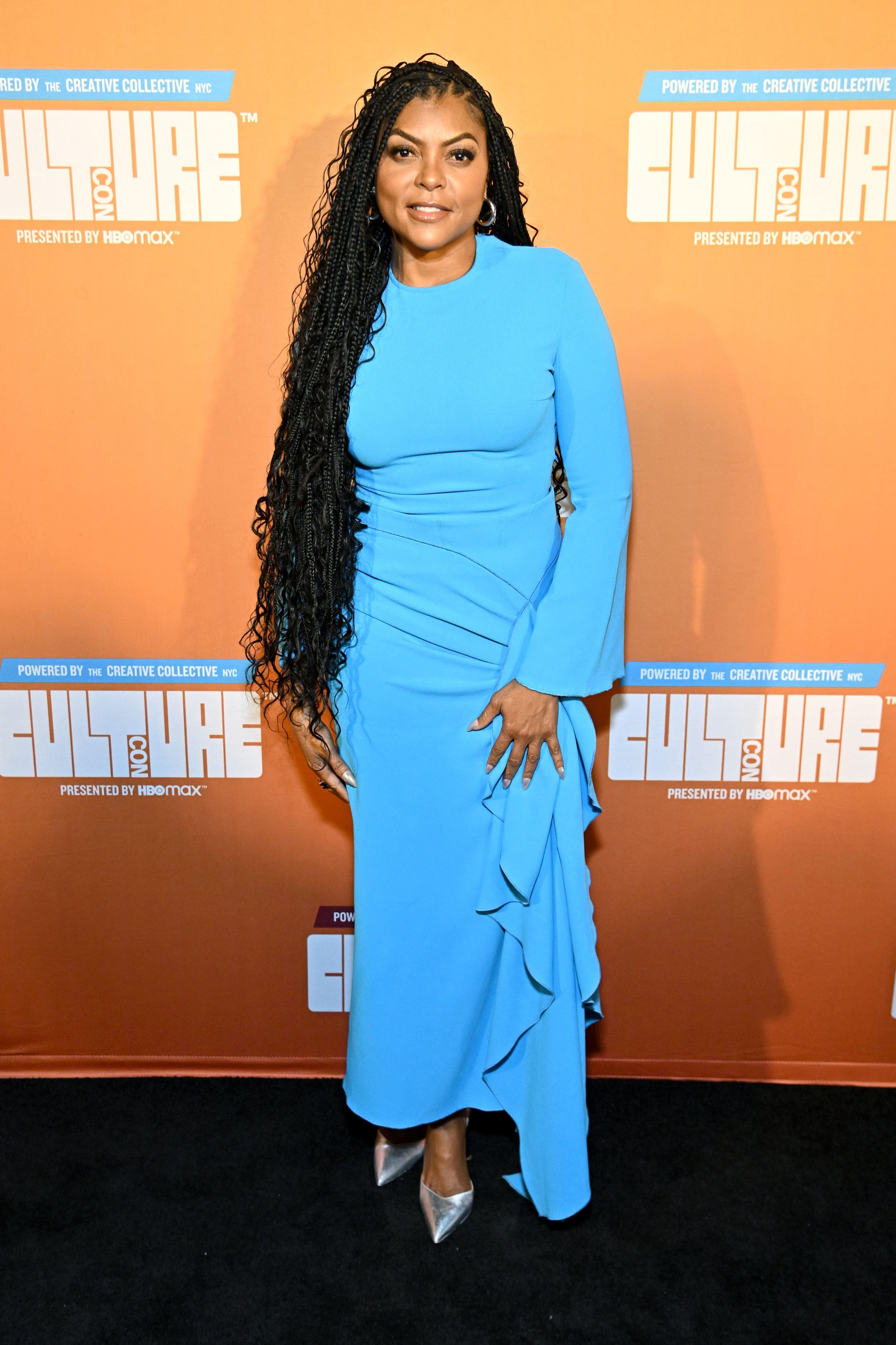 With Taraji P. Henson in talks to produce and appear in Queenie, a new series about Stephanie St. Clair, also known as the "Godmother of Harlem," Henson's overall contract with BET Studios is already bearing fruit.
The World of Stephanie St. Clair: An Entrepreneur, Race Woman, and Outlaw in the Early Twentieth Century Harlem by Shirley Stewart, which Leigh Davenport adapted, is the source material for the television show. It details the life of St. Clair, who was "the most successful female 'numbers banker' in an underground underworld run by the most violent and notorious men" in the 1920s and 1930s. Every time Taraji appears on our screens, she works her magic, and we patiently await this one.
Taraji Launches Body Care Line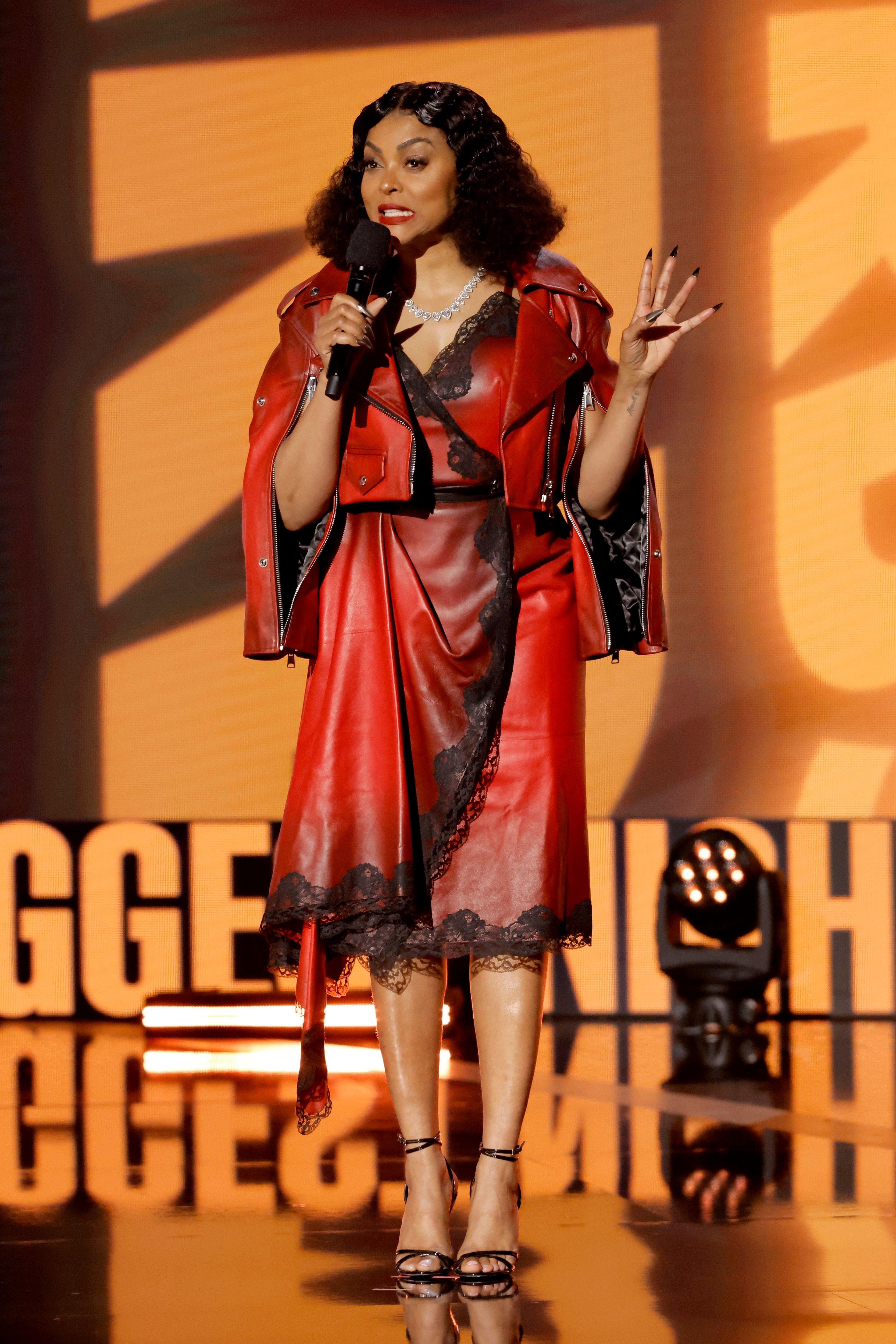 Taraji P. Henson isn't one to keep her beauty secrets to herself. The award-winning actress founded TPH by Taraji in 2020 to offer practical, cost-effective solutions that stress the value of scalp care, particularly for people who wear protective styles like braids, wigs, and weaves. Her DIY scalp cures inspired the brand.
With Body by TPH, a line of nourishing body care products with opulent smells and textures that can be used alone or stacked like your facial skincare regimen, Henson hopes to turn your entire shower routine into a time of self-care.