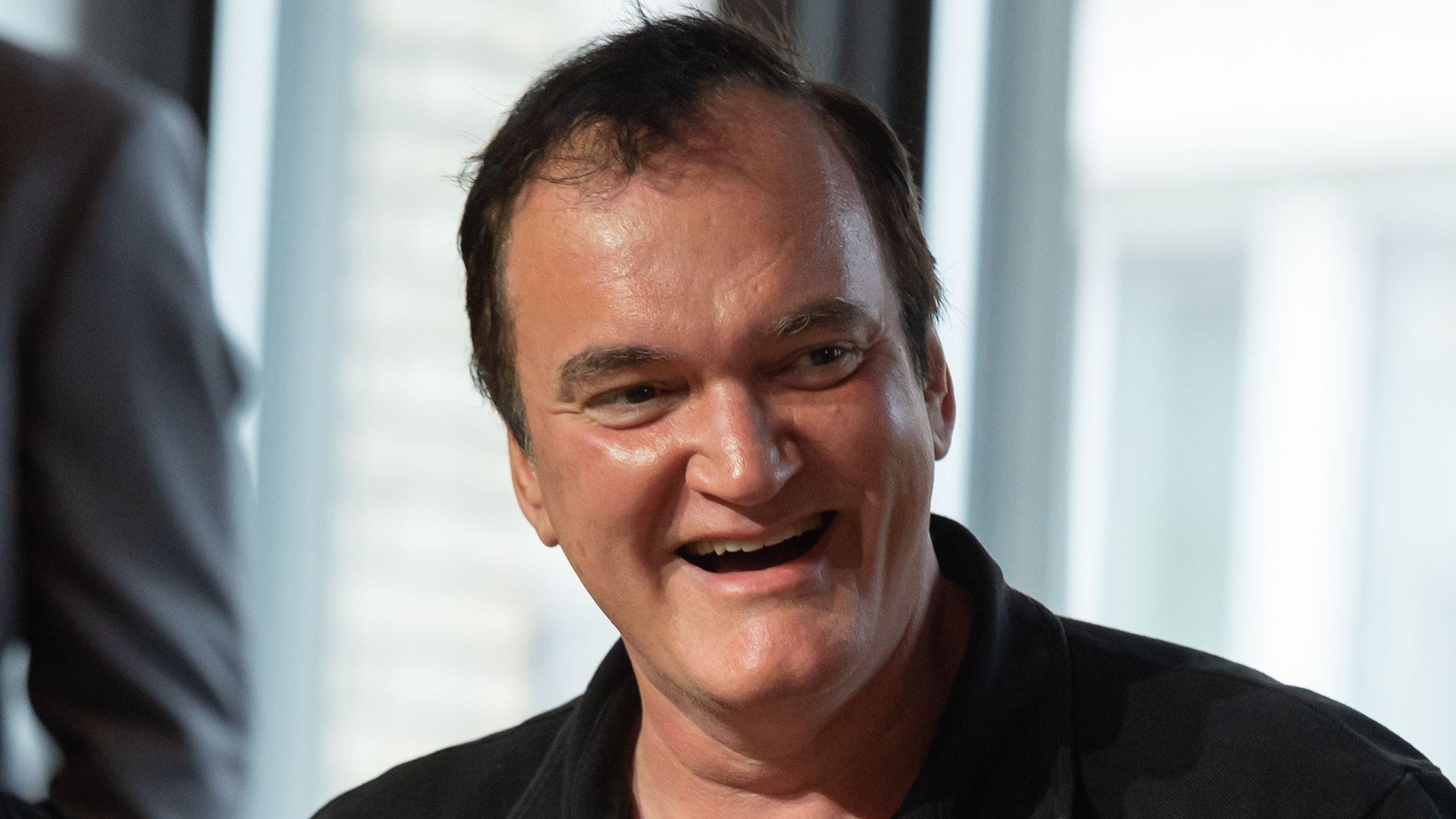 These Seven Movies Are Deemed 'Perfect' By Quentin Tarantino
Quentin Tarantino is undoubtedly one of Hollywood's most notable stars. An actor, filmmaker, and writer, he has enjoyed an amazing career in showbiz spanning decades. Through the course of his time in the entertainment industry, Quentin has appeared in and directed many movies.
Although he is one of the most talented filmmakers in Hollywood, Quentin still believes certain productions that are not his top the chat. During a recent chat, the Once Upon A Time In Hollywood star listed seven movies he believed nobody could attack, question, or defeat. Continue reading to find out the names of the films.
Article continues below advertisement
Quentin Reveals Seven Movies He Tags Unassailable
On October 27, 2022, Quentin appeared on Jimmy Kimmel Live. During the interview with the host, the starlet promoted his book Cinema Speculation, where he noted that certain movies fell under the category of "perfect." According to Quentin, one such movie was Texas Chainsaw Massacre, released in 1974 and directed by Tobe Hooper.
Further interested in knowing more of Quentin's top-rated movies, Jimmy Kimmel asked him what other films he would consider perfect. In his response, the award-winning director noted that there weren't many of them, adding that people could not bring down such movies, even though they didn't like them. According to Quinten, such movies were 1975's Jaws, 1973's The Exorcist, 1977's Annie Hall, 1974's Young Frankenstein, 1985's Back to the Future, and 1969's The Wild Bunch.
What Is Quentin's New Book About?
Besides being an amazing actor and filmmaker, Quentin is also known for his vast knowledge of other people's movies and his blunt opinions about films. As a result of his encyclopedic knowledge, the Hollywood star recently released a new criticism book, Cinema Speculation. The book is based on film history and covers everything related to cinema, including criticism and theory. In addition, Quentin's 2022 book also highlights the actor's personal history.
Article continues below advertisement
Quentin Addresses Kanye West's Alleged False Claims
Quentin is behind some of the most iconic movies. But one of his standout productions remains Django Unchained. The movie was released in January 2013 and has bagged multiple awards. However, Kanye West recently claimed that Quentin stole the idea of the movie from him.
During the interview with Jimmy, the showbiz star claimed that the accusations were false. According to him, Kanye approached him with an idea for a slave-themed funny music video for his 2005 hit song, Gold Digger, but before then, Quentin said he already had the idea for Django Unchained.
Quentin's Life Behind The Big Screen
Away from the spotlight, Quentin is a family man. He is happily married to singer and actress Daniella Pick and is a doting father to two children, a son Leo and a daughter, Adriana. During the recent episode of Jimmy Kimmel Live, the actor gushed about spending time with Leo and creating happy memories.
However, he noted that it was heartbreaking because his son would not remember such moments, as he is only over two years old. Nevertheless, Quentin still considers those memories precious and will always hold them dear to his heart.