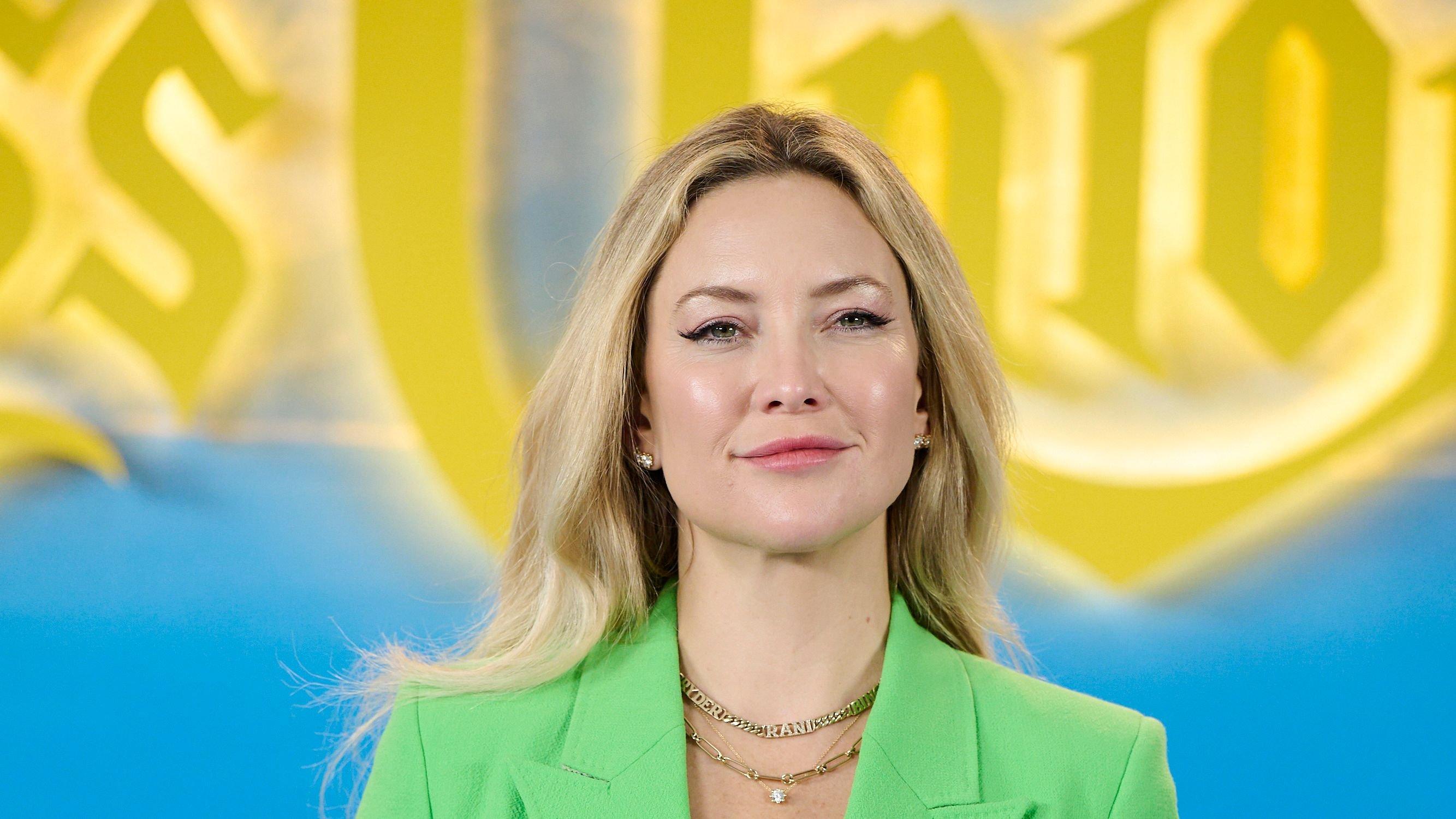 See Kate Hudson Busting Out Of Tight Dress
Kate Hudson wowed in a stunning linen floral dress as she walked the red carpet for a screening of her latest murder mystery, Glass Onion: A Knives Out Mystery. Some of the blond beauty's co-stars from the Daniel Craig-starring movie, like Kathryn Hahn and Leslie Odom Jr., joined her.
Keep reading to find out more about her dress.
Article continues below advertisement
A Little Bit Of Cleavage Never Hurt Nobody!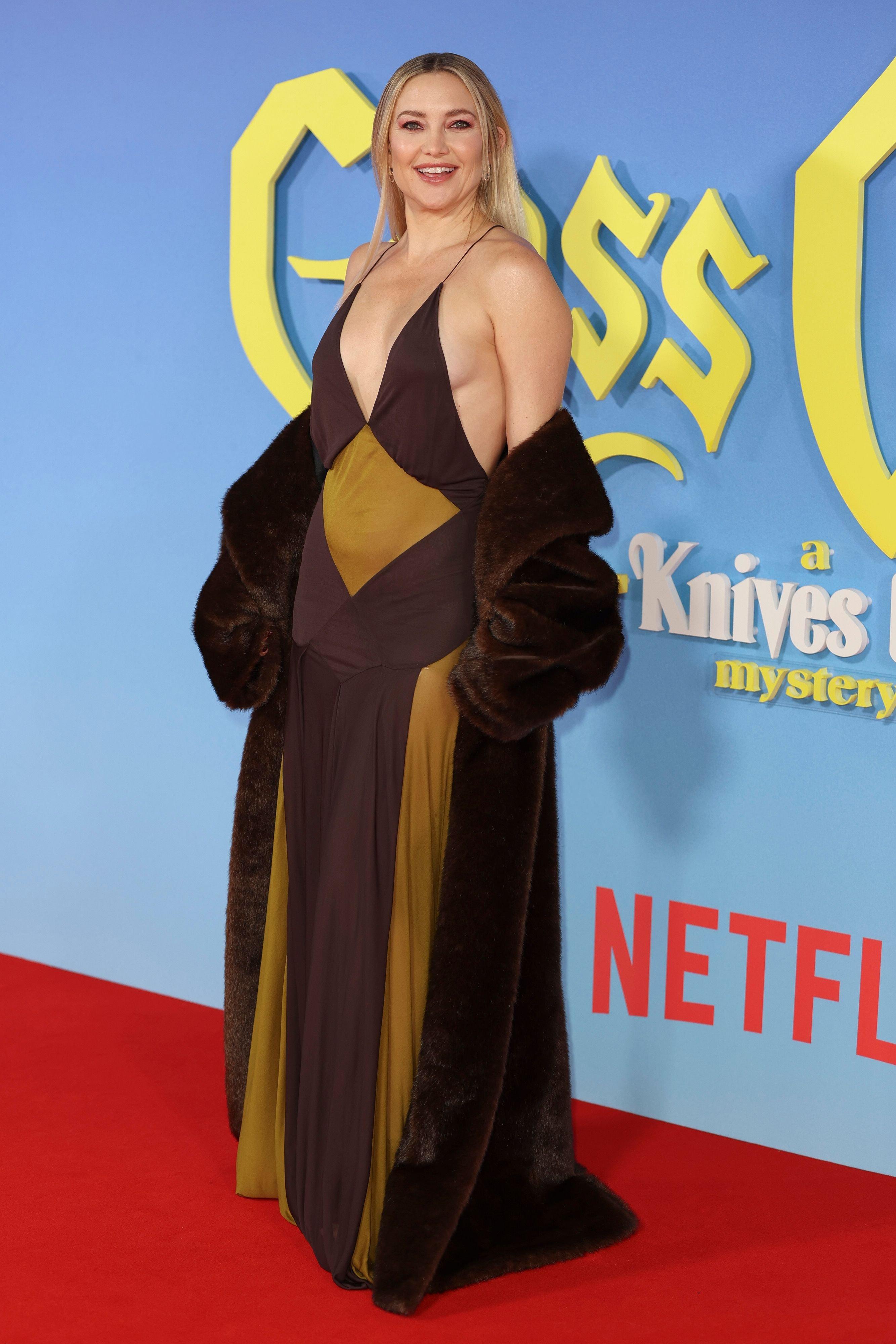 In her linen dress, Kate exuded a classic sense of glamour. It was adorned with embroidered branches that featured delicate lavender flower patterns and glossy green leaves. The outfit also had a high slit, further highlighting the actress's legs. She also boosted her stature with a pair of light lavender heels that had pointed toes and cutouts over the heels.
However, the dress worn by the Almost Famousactress had a low-cut top with thick straps extending outward and green satin cups, showing a hint of her side boobs. Her long blond hair was tied with a cream-colored ribbon to match the dress and highlight her toned arms. She added long, dangling, beaded earrings to the outfit and wore a subtle winged eyeliner look.
Kate Channels Mermaid Vibe In Sequin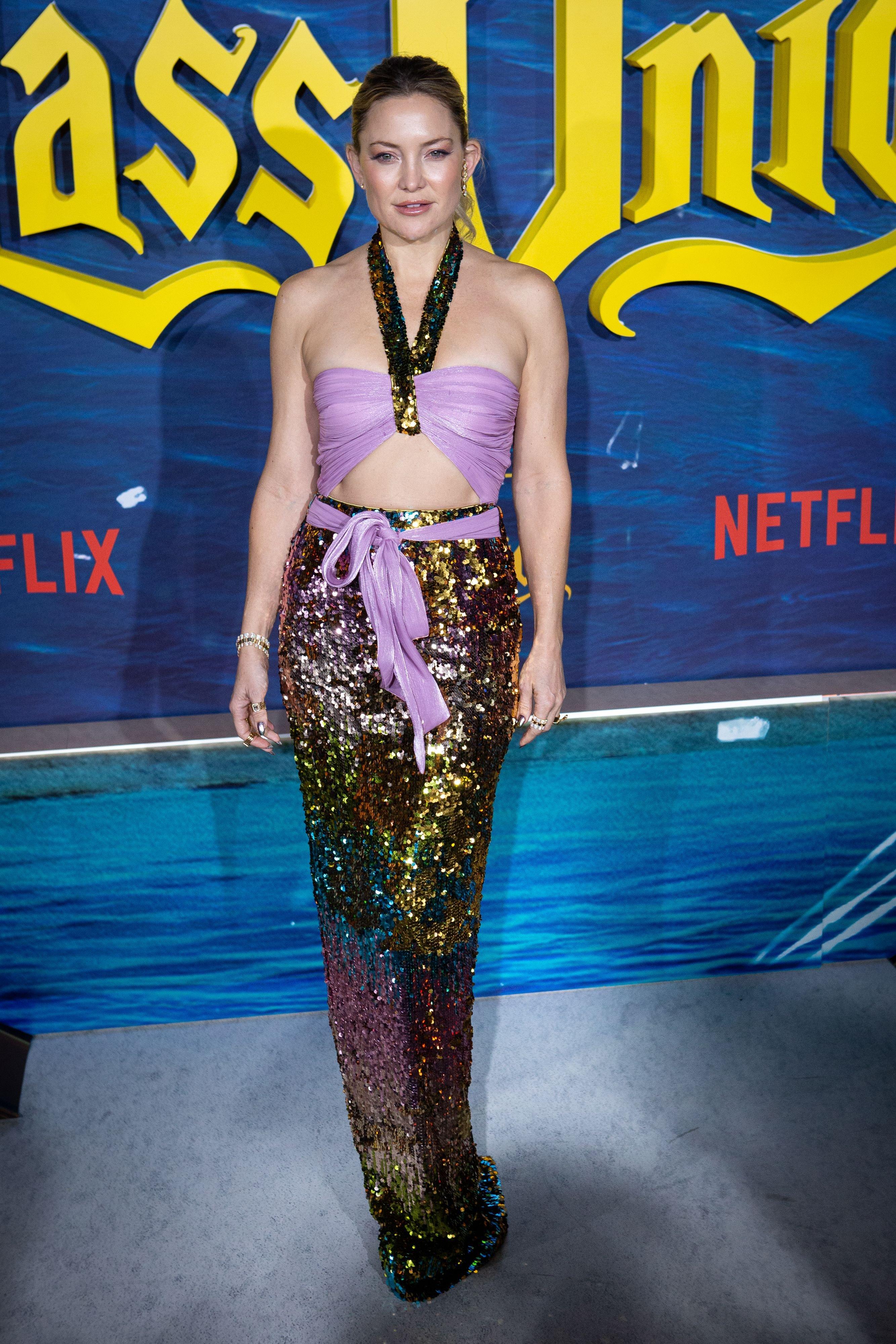 While actively promoting her newest film, Kate attended the Glass Onion: A Knives Out Mystery press tour. The 43-year-old went all out for the Madrid premiere in a stunning Halpern sequin ensemble. The outfit had a bandeau top in a lavender tone and a bow-shaped wraparound waist. Her long, green shimmery skirt and the top's sequin halterneck detail went together like clockwork.
Kate sported a small ponytail in her hair. She chose a soft cat-eye, a neutral lip, and dusky pink eyeshadow for her makeup, and her manicure matched her skirt and stacked rings perfectly. This is one of our favorite looks from her since her movie promotion started.
Article continues below advertisement
About The Movie: 'Glass Onion'
In the movie, Kate plays Birdie Jay, a former supermodel turned fashion designer. According to Tudum, the storyline is about a tech billionaire Miles Bron (Edward Norton), who invites some of his closest friends and family for a getaway on his private Greek island. Glass Onion presents a compelling argument for being equally cautious of one's closest friends. And who better than Blanc to expose the layers of mystery when someone turns up dead?
Wedding Bells Might Not Be Ringing As Soon As We Had Hoped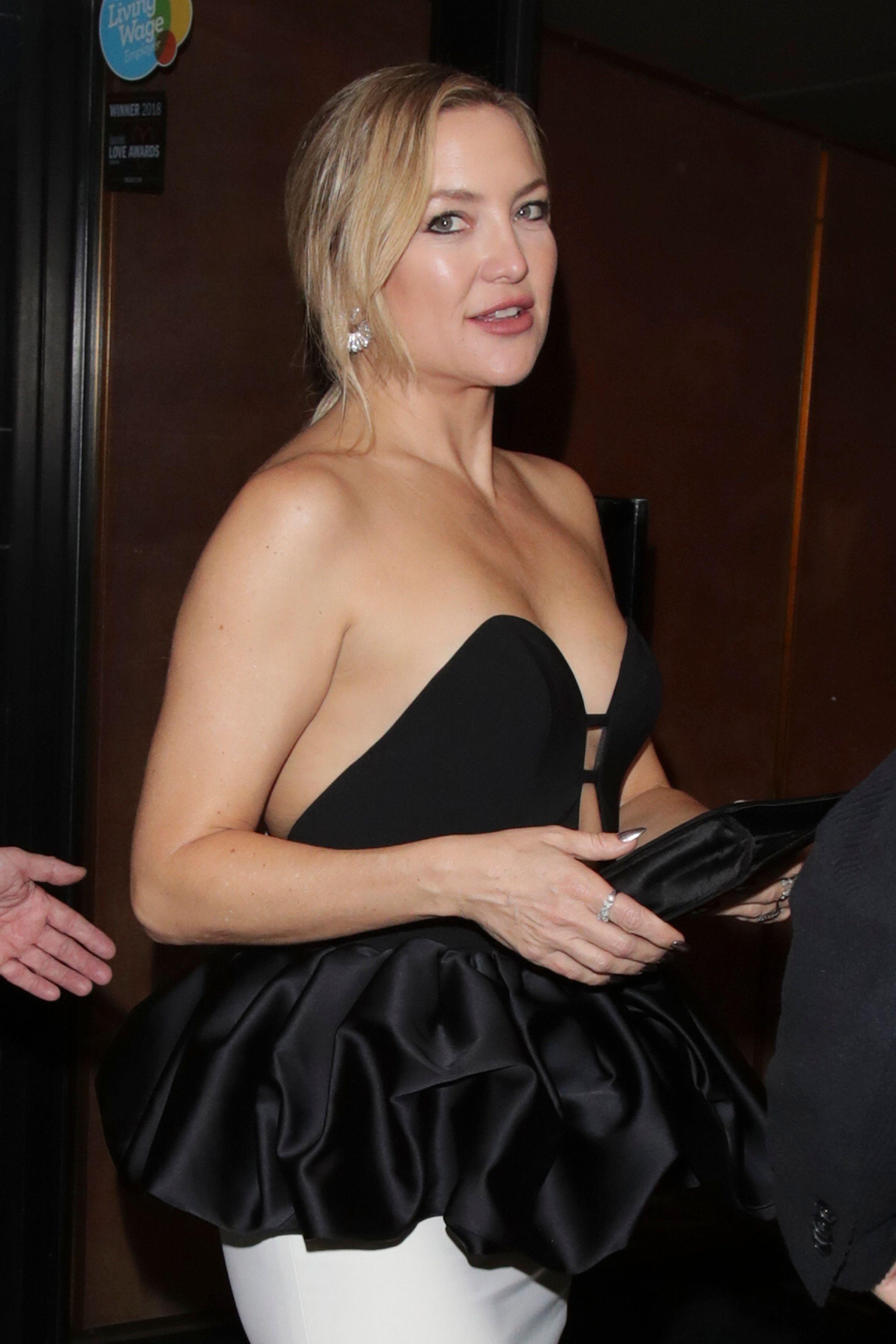 Though the wedding bells won't be ringing soon, Kate Hudson and Danny Fujikawa are eager to get married. The actress from Something Borrowed provided the most recent information regarding her wedding in an interview with Access Hollywoodon Wednesday, September 28, 2022. Regarding her plans, she remarked, "We have no idea. But no, not yet. It's coming, but not yet."
One year has passed since the How to Lose a Guy in 10 Days actress and her musician boyfriend announced their engagement via an Instagram post.