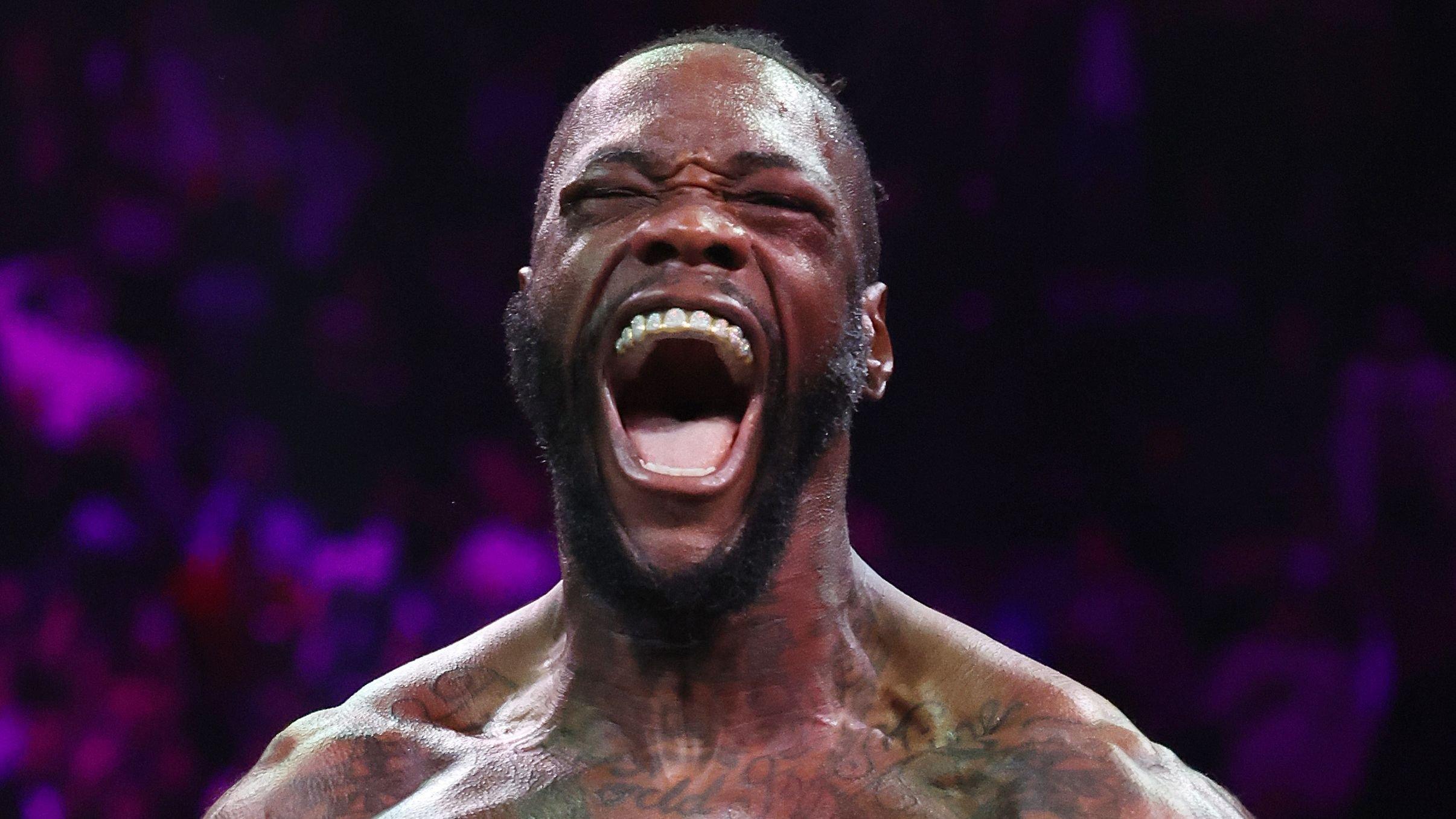 Boxing Fans React To 214-Lb Deontay Wilder Knocking Out Robert Helenius
Everyone was taken aback by Deontay Wilder's weight. The "Bronze Bomber" looked 23.5 pounds lighter in the lead-up to his Heavyweight match against Robert Helenius than when he faced Tyson Fury.
The weight he lost for this fight was primarily muscle. It is still unclear whether this was a tactic to move more quickly inside the ring when facing a competitor with a physique similar to Tyson Fury. Helenius weighed in at 253.25 pounds during the weigh-ins. Wilder, in contrast, arrived at a staggering 214.5 pounds. Yes, this is 23.5 pounds lighter than it was for the trilogy against Fury. The fact that Wilder was under the "bridge weight" did not prevent him from winning the contest, though.
Keep reading to find out more.
Article continues below advertisement
The Third Punch Effect
In contrast to the preview match against Tyson Fury, Deontay Wilder appeared much more subdued during the face-off. He needs to finish strong against Helenius and start regaining the respect he lost to Tyson Fury before this can happen.
The Bronze Bomber had a relatively simple night; he only landed three punches all night, but the third one was enough to knock his opponent out cold and give him the perfect opportunity to resume fighting.
With just three seconds remaining in the fight, Wilder knocked Helenius out in 177 seconds. The knockout was so brutal that not even the bell could save Helenius.
What An Impressive Comeback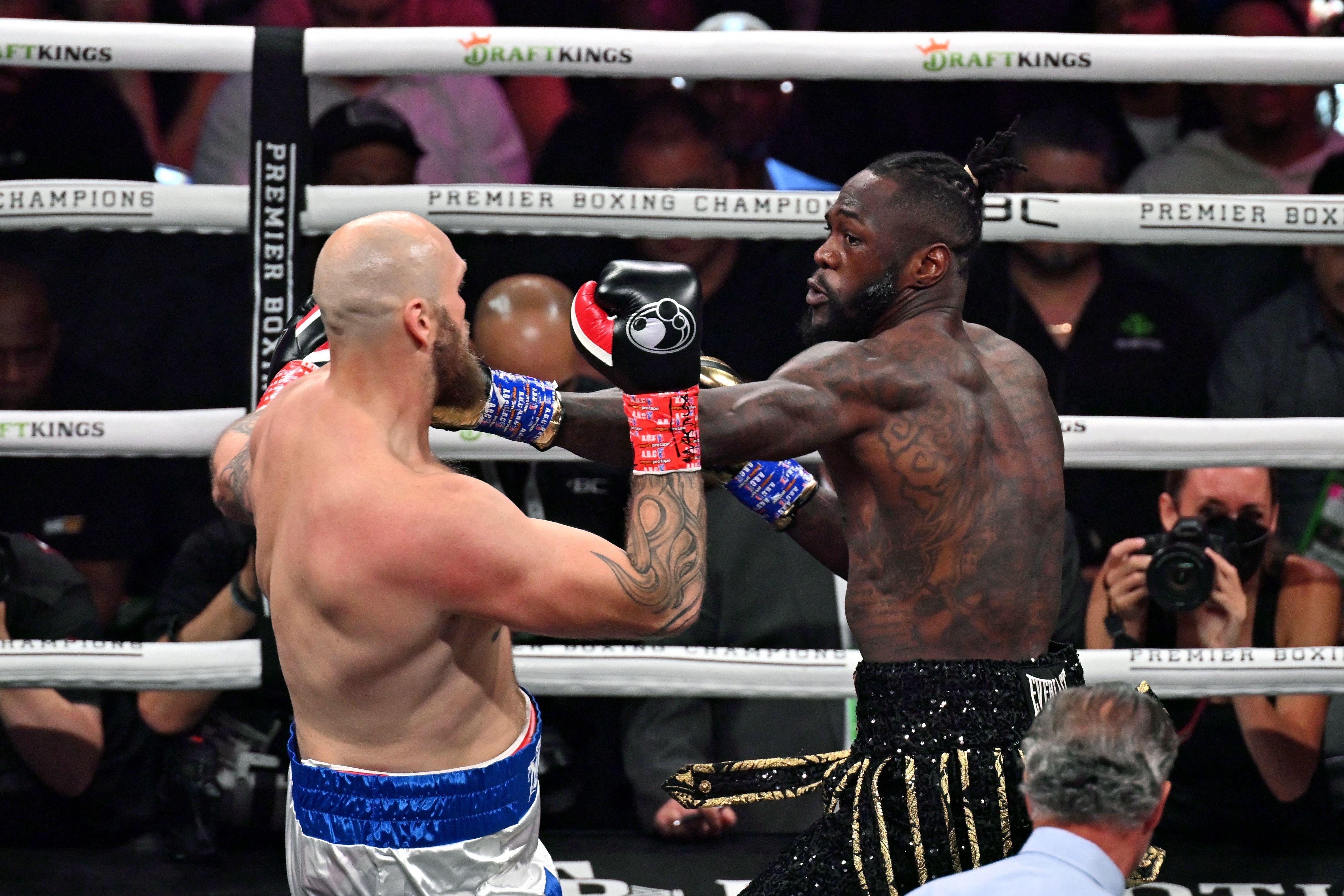 We must not overlook that Deontay Wilder may be the only boxer in history to hit harder than Mike Tyson. The knockout method will unquestionably be used if he gets back to winning. Every Wilder supporter anticipates that he will submit Helenius during the fight. It will be a massive test for Wilder to compete against a Finnish fighter who has a significant weight advantage over him. However, Wilder's aggressive comeback astounded his audience.
Article continues below advertisement
Fan's Reaction To Wilder Weighing Less Than The 'Bridge Weight'
Fans responded in various ways to the news that Wilder was 10 pounds under the "bridge weight" just before the fight began, keeping in mind his upcoming contest. What some of them are saying is as follows:
6'7 214 lbs. That's really light. But it sounds like that's the weight he is most comfortable fighting at.
-
Wilder back under 220 is going to be interesting..... During his reign as champion, he was around this weight last 3 fights with Ortiz and fury are the outliers he was in the 230's and you can clearly see him gassing out in the later rounds, he is over 15 pounds lighter for this then he was for fury 3
-
Wilder delivered to his fans, and now they can't stop chanting his praises.
Wilder Is Back!
Wilder, ranked No. 1 by the WBC going into the fight and defeated No. 5 Helenius without a scratch, has given himself a chance for another high-stakes matchup by being a show-stopper.
Oleksandr Usyk, the champion of the WBO, International Boxing Federation, and World Boxing Association, was called out by Wilder in the ring following the fight. One of the few well-known fighters Wilder hasn't yet faced off against is Usyk.
Anthony Joshua, who has lost to Usyk twice since September 2021 with three titles on the line, was also singled out by Wilder. The two former world champions would face off in another expensive matchup. We can't wait!