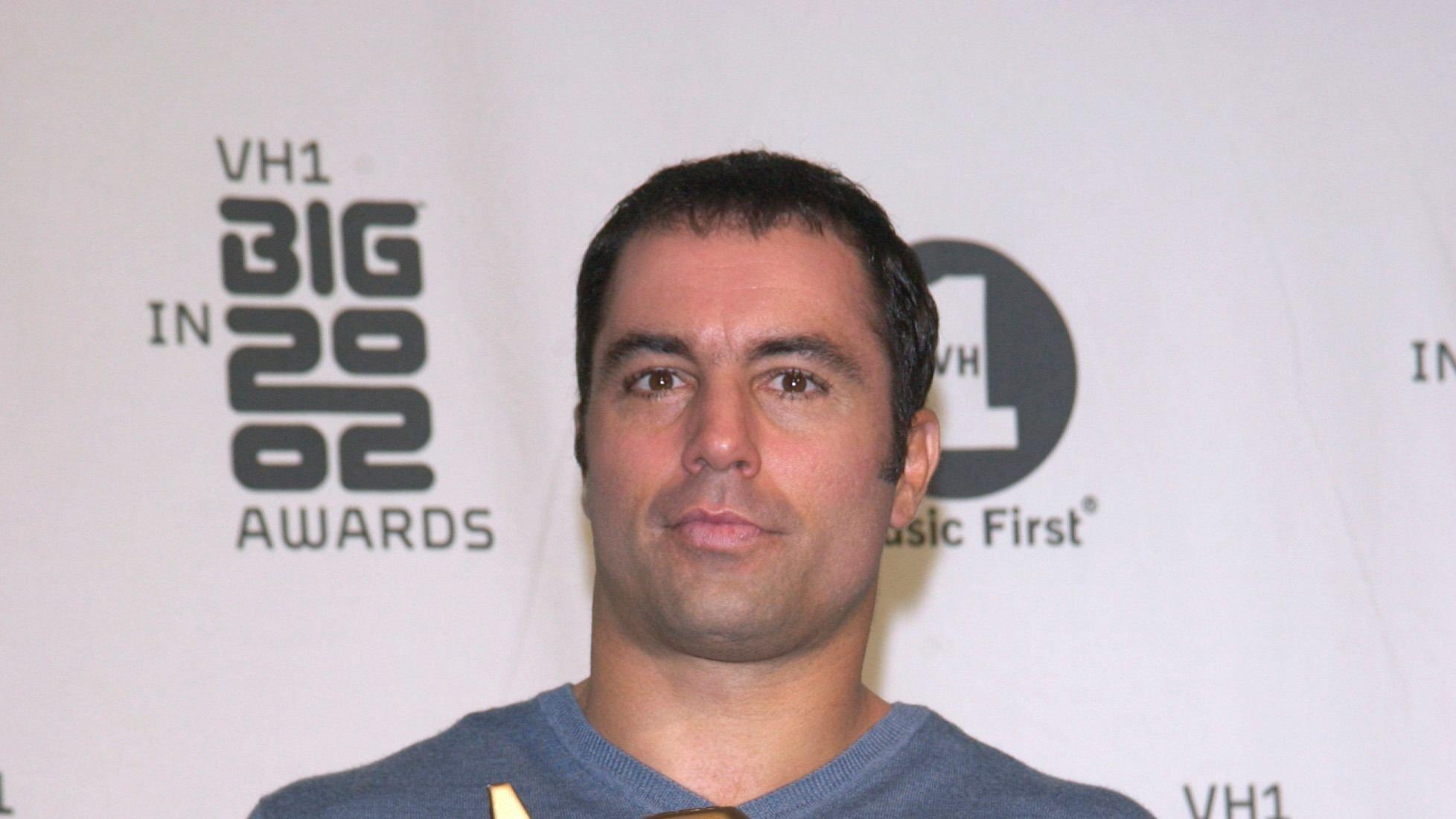 Joe Rogan Reveals The Embarrassing Bathroom Incident That Got Him Into Wrestling
Joe Rogan is talking about the "humiliating" event that made him start wrestling. The 55-year-old is a seasoned color commentator for the UFC and a comedian, actor, podcaster, and former television host.
Rogan is the host of the podcast "The Joe Rogan Experience," which averages 11 million listeners per episode. However, there are very few instances of Rogan getting into a fight on the internet, aside from a few videos of him kicking one person with a godly powerful spinning back kick or choking people unconscious on the mat during jiujitsu practice.
Keep reading to find out more.
Article continues below advertisement
The Rogan Experience: How Rogan Started
Rogan's MMA background consists of competing in the Taekwondo State Championship and engaging in competitive kickboxing.
Jon Peters, a producer of Hollywood movies, sat alongside a commentator for the Ultimate Fighting Championship. While these two talked about some famous MMA figures, including unheard-of tales about the Gracie family, Rogan also related memory from when he was just 14 years old.
"Have you ever been in a fight where it's full-blown to whoever gets knocked out?" veteran film producer Peters' initial question to Rogan sparked the whole thing.
Rogan replied, "You mean like a full contact fight."
"Like a street fight, fight," said Peters.
The Story Behind Joe's Wrestling Career
In his response, Rogan related an incident that occurred to him when he was only 14 years old.
No, I really didn't get into street fights. I avoided street fights. The last three fights that I had is probably when I was like 14.
-
The last one that I got in, I lost. And the guy didn't even hurt me. He got me in a headlock. Like, I didn't even know we were going to fight.
-
I was like why is this guy staring at me like this? Like he got my face, he grabbed me in a headlock and he threw me to the ground and he got on top of me in the bathroom of the boy's room. And he got, he went that like he was going to punch me, then he laughs and he was like, 'Nah, I don't even have to. And he lets me up and it was humiliating, it was humiliating.
-
Article continues below advertisement
Why Joe Rogan Got Into Martial Arts
After the incident, the blackbelt in both jiujitsu and taekwondo began training in additional martial arts styles.
"I realize like, Oh my god, I gotta learn how to wrestle. And then I joined the wrestling team," said Rogan.
Still Relevant In The Industry
Rogan still works in the combat sports industry, though in a different capacity, even though it has been 41 years.