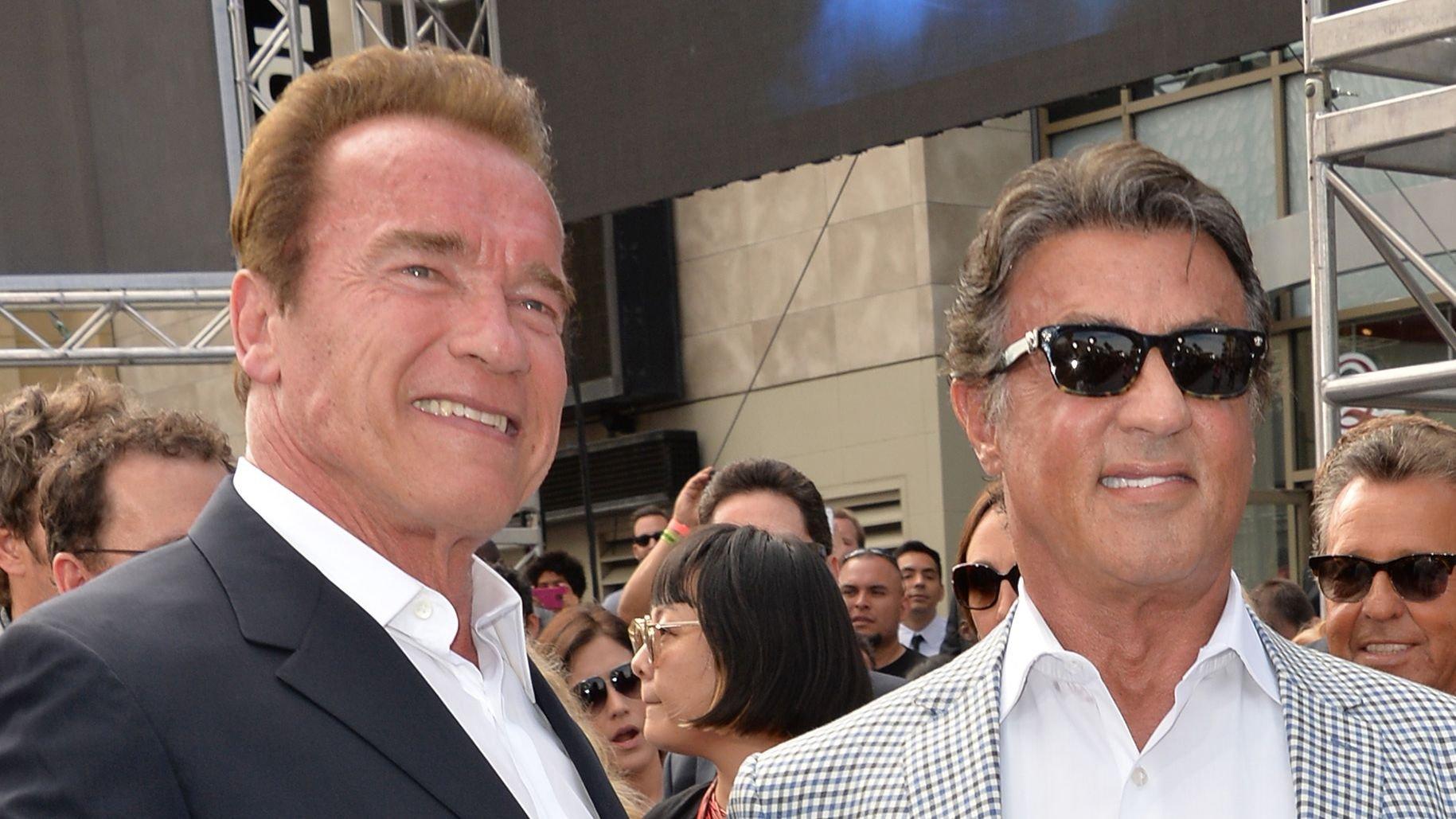 'Some Things You Just Can't Give Up': Sylvester Stallone Predicted That Arnold Schwarzenegger Wouldn't Stop This Habit That Nearly Killed Him
Habits die hard even if they're harmful to the health, and legendary bodybuilder cum actor cum politician Arnold Schwarzenegger knows this so well. The 75-year-old actor still trains daily even though he doesn't indulge as much as he did in his youth.
Unfortunately, his dedication to keeping fit doesn't stop him from smoking cigarettes, even though it nearly killed him in 2018. His good friend, Sylvester Stallone, commented on Schwarzenegger's habits.
Article continues below advertisement
Becoming Friends From Rivals
Schwarzenegger and Stallone weren't always friends as they had similar starts in Hollywood, forcing them to be rivals. However, as they grew older, the two brawns put pettiness behind them and collaborated on three movies, including the acclaimed The Expendables.
Schwarzenegger joked about Stallone influencing him and explained their relationship. In the 80s, they were rivals but going into the 21st century; they became friends. He admitted to tricking Stallone into making a very bad movie (Stop or my Mother would Shoot).
Article continues below advertisement
2018 Heart Surgery
They've since shown the utmost respect for each other on and off--screen. When Schwarzenegger underwent surgery in 2018, his friend was by his side. Stallone disregarded the comments saying that'll be the end for the Terminator actor, and instead cheered him on publicly, saying it'll only make him stronger.
Schwarzenegger has had two heart surgeries between 1997 - 2018 as he replaced the pulmonary valve he operated on in the 90s five years ago. He suffered complications during the operation but survived, thankfully.
Stallone Doesn't Think His Friend Would Quit Smoking
When asked if his friend would ever stop smoking due to his heart challenge, Stallone said no. He'd replied to a TMZ reporter asking his opinion on Schwarzenegger's surgery and if he thought it'd inspire some healthy changes like quitting smoking, Stallone said,
Some things you just can't give up… stogies and breathing…"
-
His friend maintained his humor when he came to say,
"I'm Back" like the Terminator.
Training Is Part Of His Life
It's been five years since the surgery, and Schwarzenegger has added more healthy hobbies to his workout routine, including cycling. The 75-year-old keeps fit and shares his journey with fans.
In a recent podcast with Instagram influencer Logan Paul, the former bodybuilder says going to the gym is like eating breakfast and sleeping - it's part of him.
Training is part of my life. It's that simple. Nothing would ever change. Till I die, I would be working out and I would be having a great time in the gym I want to feel the pump. I want to feel good.
-