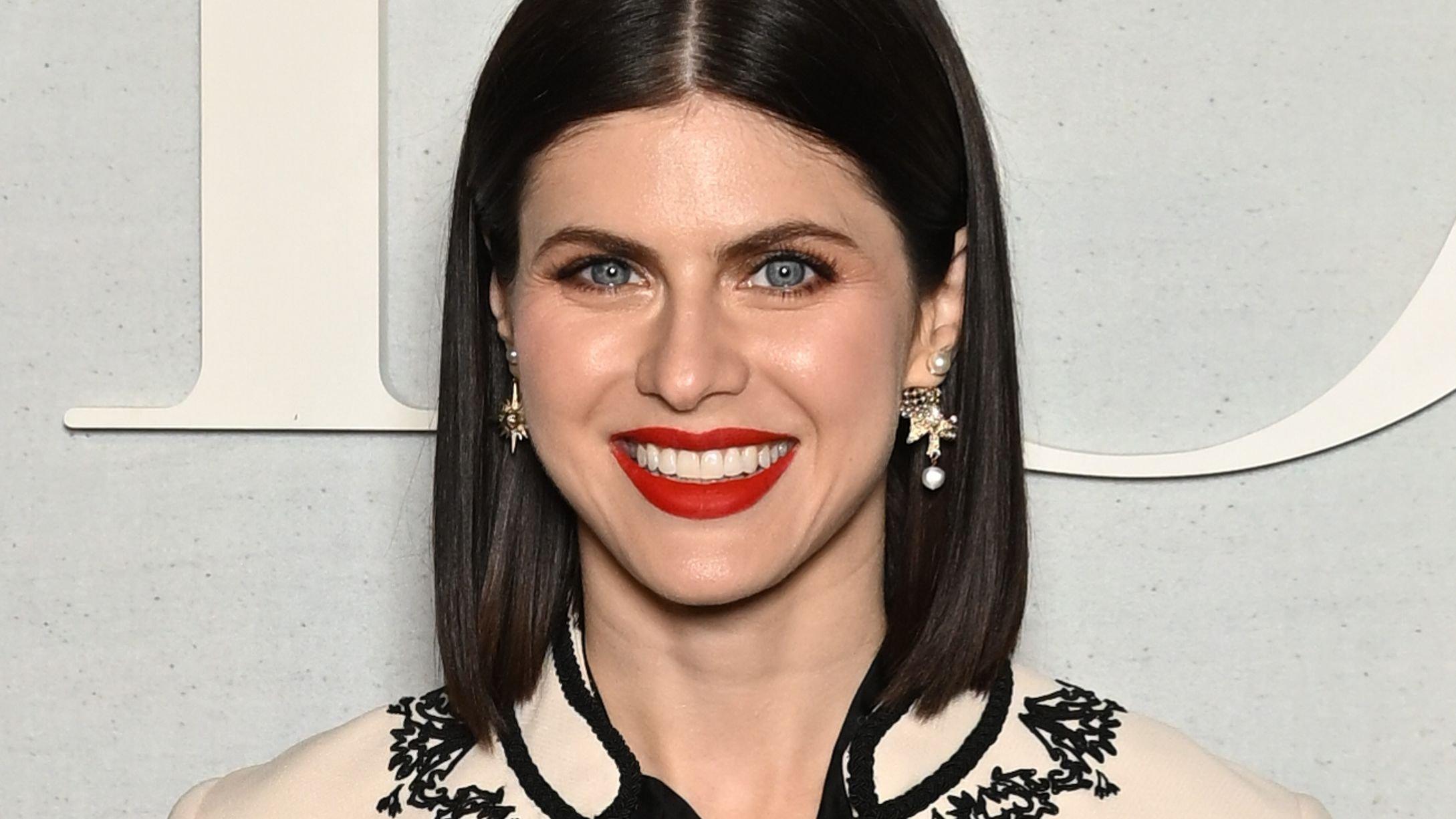 Alexandra Daddario Plans To Chow Down On Croissants After Attending Dior's Fashion Show
Alexandra Daddario has big plans when it comes to her eats. The HBO actress continues her dealings with French luxury designer Dior - she's a regular at the label's Fashion Shows and this year showed her face once again for Paris Fashion Week. Daddario, who fonts Alo Yoga, posted to her social media to shout out Dior, but she wasn't going to hit up Paris without enjoying a tasty croissant.
Article continues below advertisement
Sharing her Dior outfit, the 36-year-old also braved a caption entirely in French!
Article continues below advertisement
Eyeing Her Croissant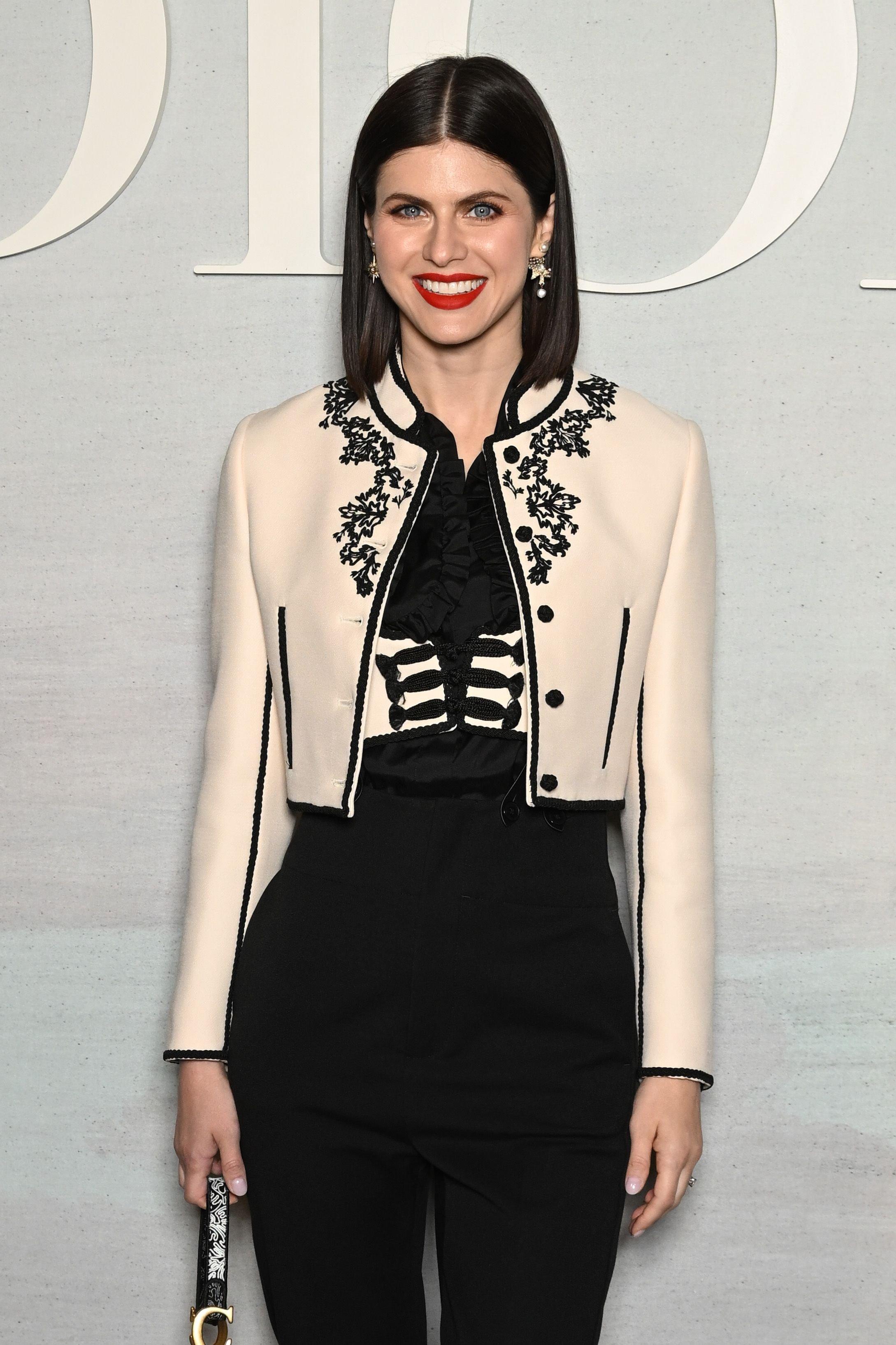 Posing in a beyond classy and embellished pants and cropped jacket look, The White Lotus star sizzled with her tiny waist on show and also flaunted her big blue eyes. Taking to her caption, Alexandra wrote:
"J'aime le beau paris, maintenant je vais manger beaucoup de croissants 🥐 @dior Merci @jacobrozenberg pour le 💇🏻‍♀️." The translation reads as her "loving beautiful Paris, now I will go to eat many croissants." She also thanked iconic fashion house Dior.
Give Her Sweats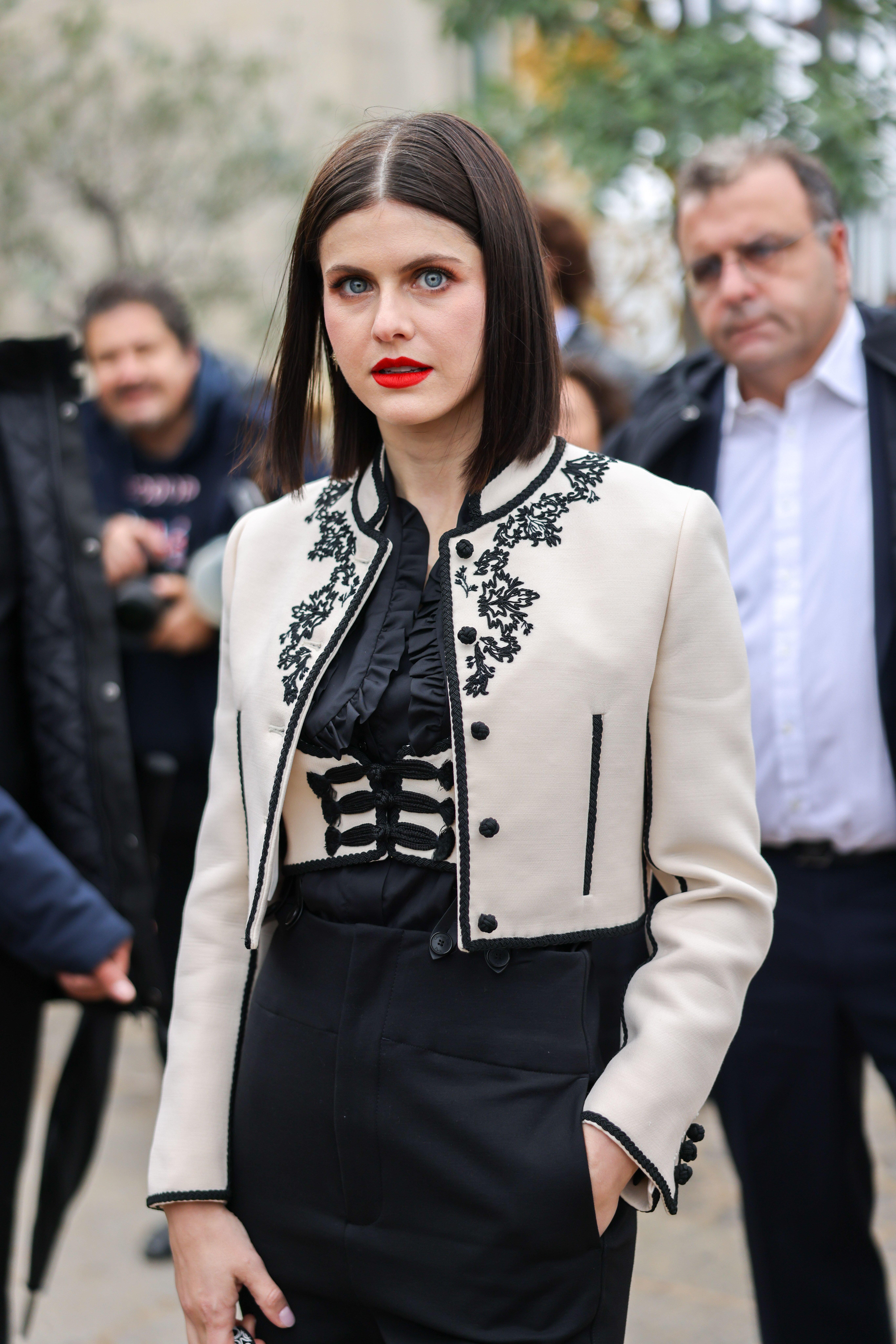 Daddario might glam up, but she's a sweats girl at heart. "In my normal life when I'm not working, I'm very much a t-shirt, jeans, even sweatpants girl," she told People. "I've been known to wear bedroom slippers outside." The actress has also opened up on life since COVID, which has included filming in Hawaii, this despite lockdown measures largely limiting travel.
Article continues below advertisement
Shooting During A Pandemic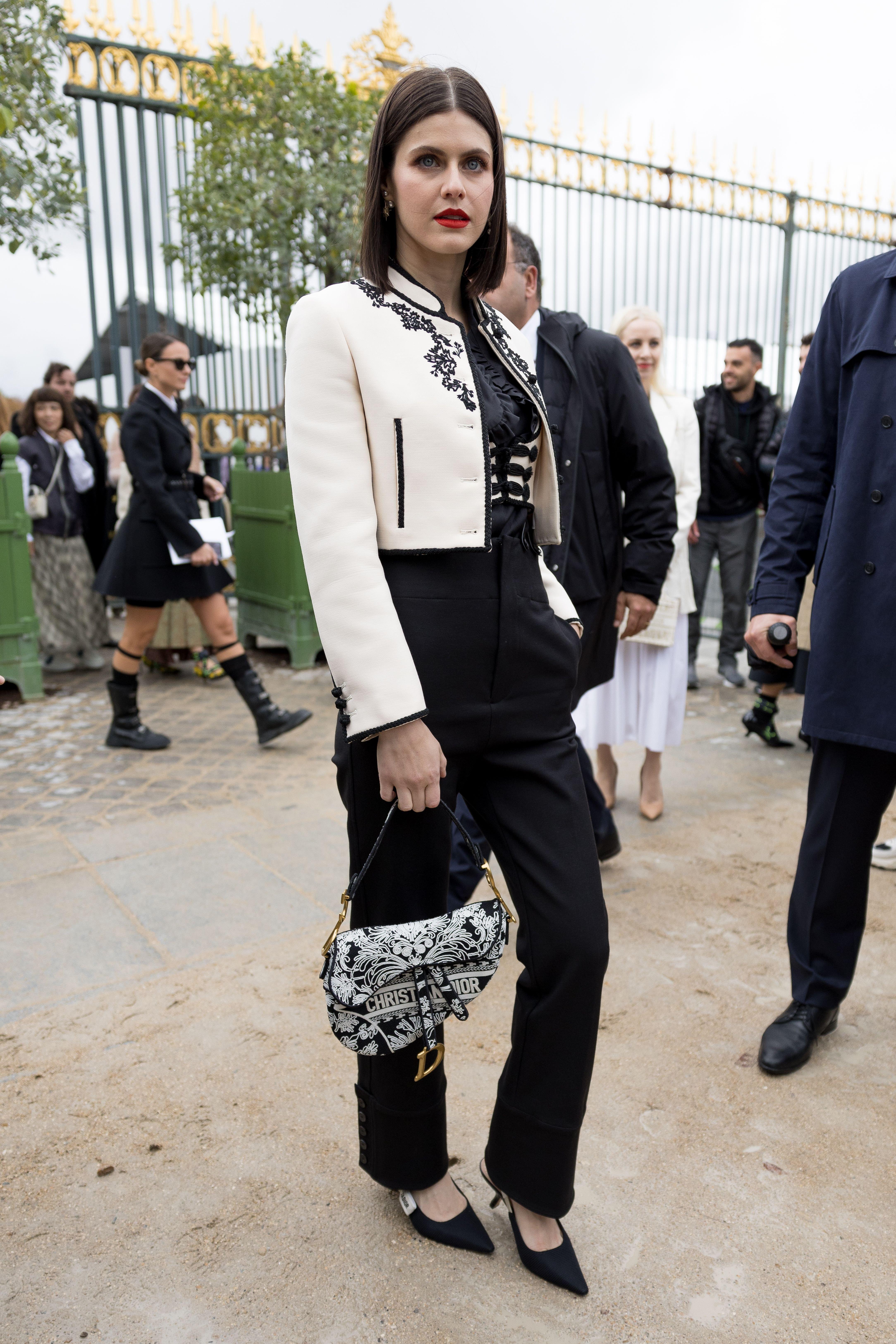 Speaking to Byrdie of shooting during COVID, the recent Emmys face dished:
"It was just us, and it was very surreal. We shot at the Four Seasons in Maui, so we were the first group of people to be in the hotel since March, and it was a ghost town. It's a huge hotel, and when I first arrived, there was no one there. It was very odd. And then people started to come as the world started to sort of open."
Costar Buddies Keeping Her Company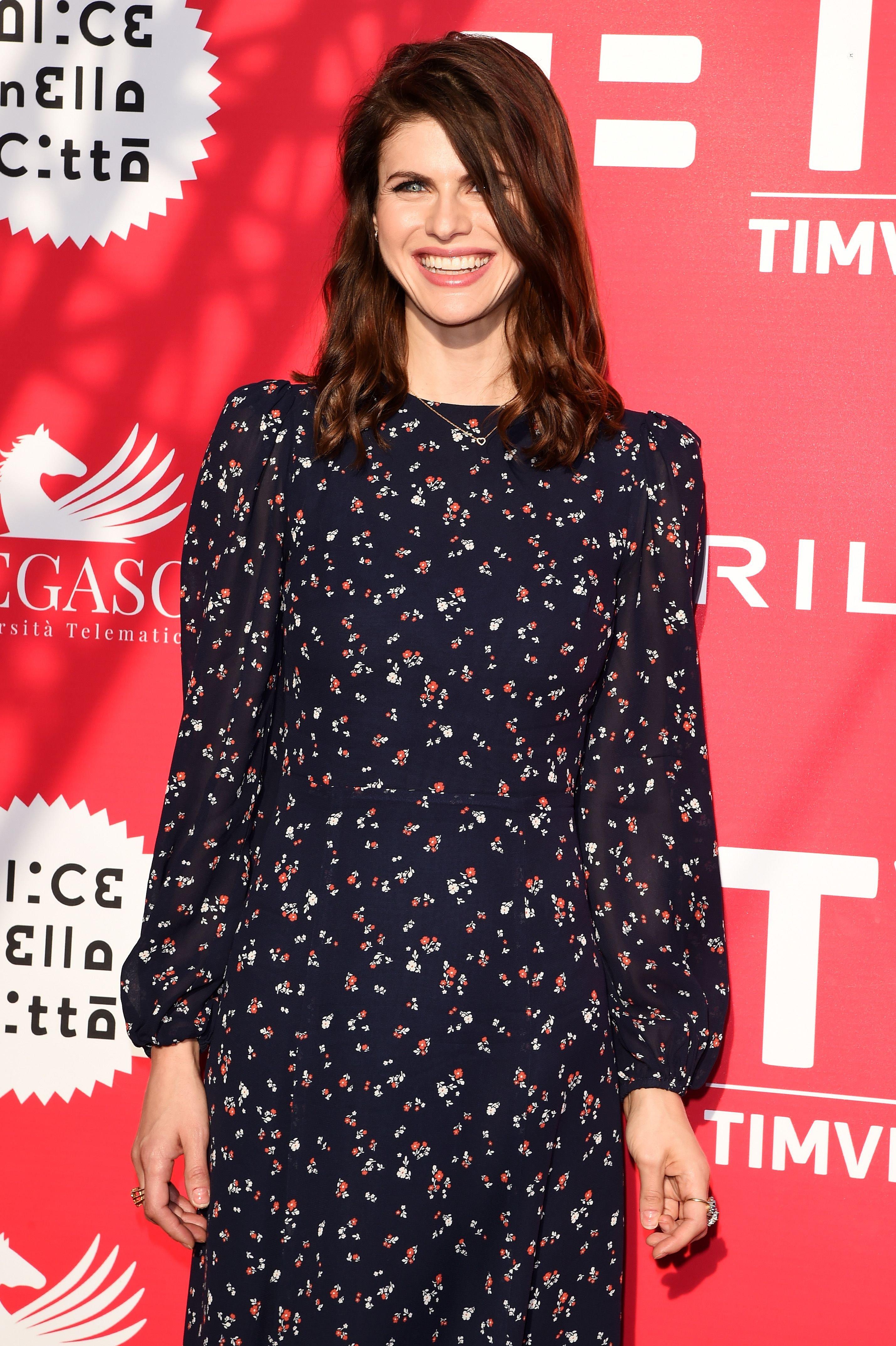 The former Clinique spokesperson wasn't lonely, though. "I was in quarantine with Jennifer Coolidge, Connie Britton, and all of these beautiful actors. We were all in it together," she added.
Daddario is now fast rising as an A-Lister with superstar status. She's been snapped by Alo Yoga, a brand that boasts model Kendall Jenner as its main face. Daddario has not announced an official ambassador status with Dior, although her mentions of it are frequent on her Instagram. For more, follow her account and see more photos!