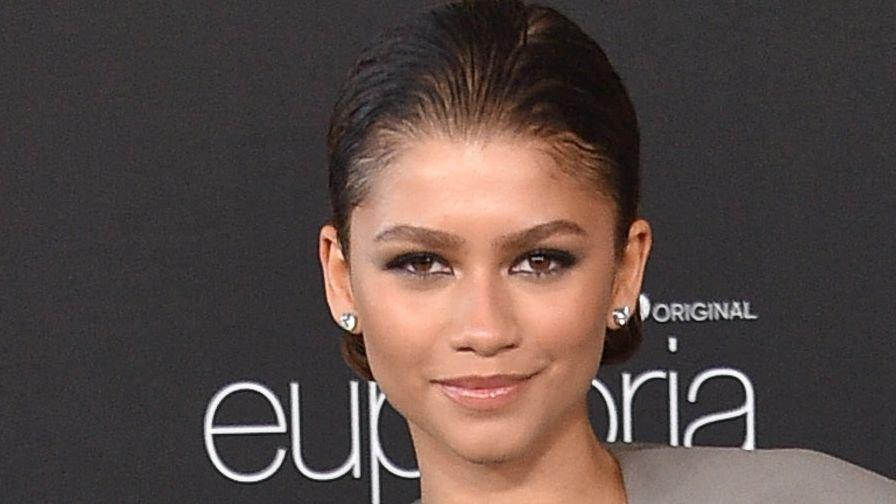 Zendaya Celebrates Making History By Sitting In The Street In A Gown
Of course, that's cause for celebration, and the actress does her best to revel in the moment. She didn't let hurting legs from wearing high heels all night stop her. Instead, she crouched on the street to nurse her award.
See the cute moment below.
Article continues below advertisement
A Two-Time Outstanding Lead Actress
Zendaya appeared in a regal black ballgown with a sleeveless corset bodice at the Emmys. She wore her hair in a high, wavy ponytail with a black ribbon headband and kept her makeup nude. She paired the dress with a Cuban link silver necklace and matching earrings. Although her shoes were invisible beneath her full skirt, Zendaya confirmed they hurt, so she did the next best thing - squatted in the middle of the street. She wrote,
When your feet hurt but you got a whole lot to smile about. Still absolutely beaming, thank you from the bottom of my heart.
-
Breaking The Record For The First Time
Zendaya won her first Emmy in the same category for her role inEuphoriain 2020. The actress received her prize from home due to the pandemic as the Emmys aired online. She was the youngest woman ever to win a lead actress in a Drama series award.
This year, Zendaya celebrated her win in person with her mother and texted her boyfriend (Tom Holland) since he wasn't there. She thanked her castmates and crew for making the Euphoria set a safe space to make a difficult show.
Article continues below advertisement
What's Next For Rue And Euphoria?
We would see Zendaya return as Rue Bennett in the third season since HBO greenlit its production in February. Euphoria is the second-best HBO export, following Game of Thrones, which ended about three years ago.
For Zendaya, this is only the beginning, as this Emmy award gives her a more prominent name in the industry.
'Dune' Part 2 Comes In November 2023
The actress will reprise her role as Chani in the second part of the Dune remake by Denis Villeneuve. She barely spoke a few lines in the first part but has a pivotal role in the development of Timothée Chalamet's character Paul Atreides for the second movie hitting the cinema in 2023.