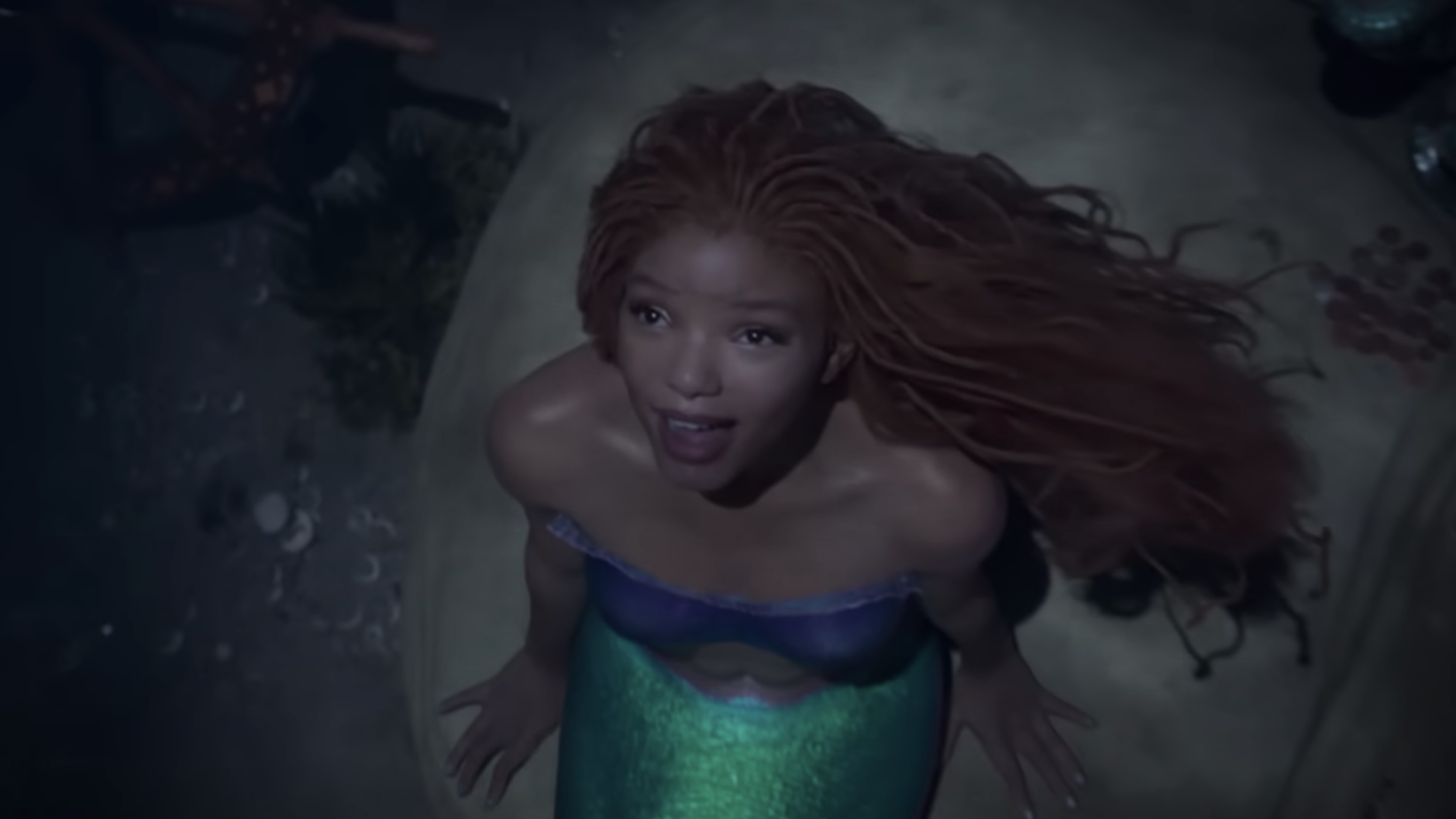 'The Little Mermaid' Video Remake Turns Halle Bailey's Ariel From Black To White, Sparks Racism Debate
Disney finally released The Little Mermaid's live-action remake trailer featuring Halle Bailey as the titular character. However, it wasn't all positive reviews as fans shared their opinions on the internet.
Many comments complained about her race, considering the animated Ariel is Caucasian, while others focused their attention on the lighting under the sea.
Amid the chaotic response, a TikTok trend of little children reacting to Bailey as Ariel has become viral and reached the actress much to her pleasure.
Article continues below advertisement
Viral TikTok Of Fan Reactions Makes Bailey Emotional
Bailey shared a compilation reel showing different children's reactions to seeing her as Ariel in the trailer. It was the scene where the mermaid sang Part of your World, and it revealed her look for the first time.
people have been sending these reactions to me all weekend and i'm in truly in awe ♥️seeing these little babies reactions makes me so emotional 💗this means the world to me 💗😭thank you all for your unwavering support.
-
Bailey's Fans Come To Her Defense
As many online fans complain about the lighting in the trailer, they've taken liberties with technology to alter the image to taste.
Some even went as far as changing Bailey's race to Caucasian and editing her hair into a flowing wavy style. These edits have sparked a new debate about which Ariel is better.
Bailey's fans jumped to her defense by discrediting the CGI mermaid and questioning the ability of this creation to embody the role as well as the singer would.
Article continues below advertisement
Fan-Made Videos Cause Debates
One Twitter user placed the AI creation and Bailey's video side by side comparing both mermaids. Fans' opinions polarized between praising the realistic image and discrediting the AI's ability to deliver a flawless performance.
Another user sat on the fence saying both videos look realistic.
One Twitter user, Hillary Buff, addressed the existence of African indigenes with natural red hair.
The consensus says mermaids are fictional creations so their race shouldn't matter in the first place.
No Doubt About Her Talent
Disney announced the movie, which also features veteran actress Melissa McCarthy as Ursula, Golden Globe-nominee Awkwafina as Scuttle, and Bridgerton sensation Simone Ashley as one of the sisters, will hit theatres in 2023.
There's no doubt about Bailey's singing prowess as she proved it with her performance of Life Every Voice at the Rams vs. Bills game last week.