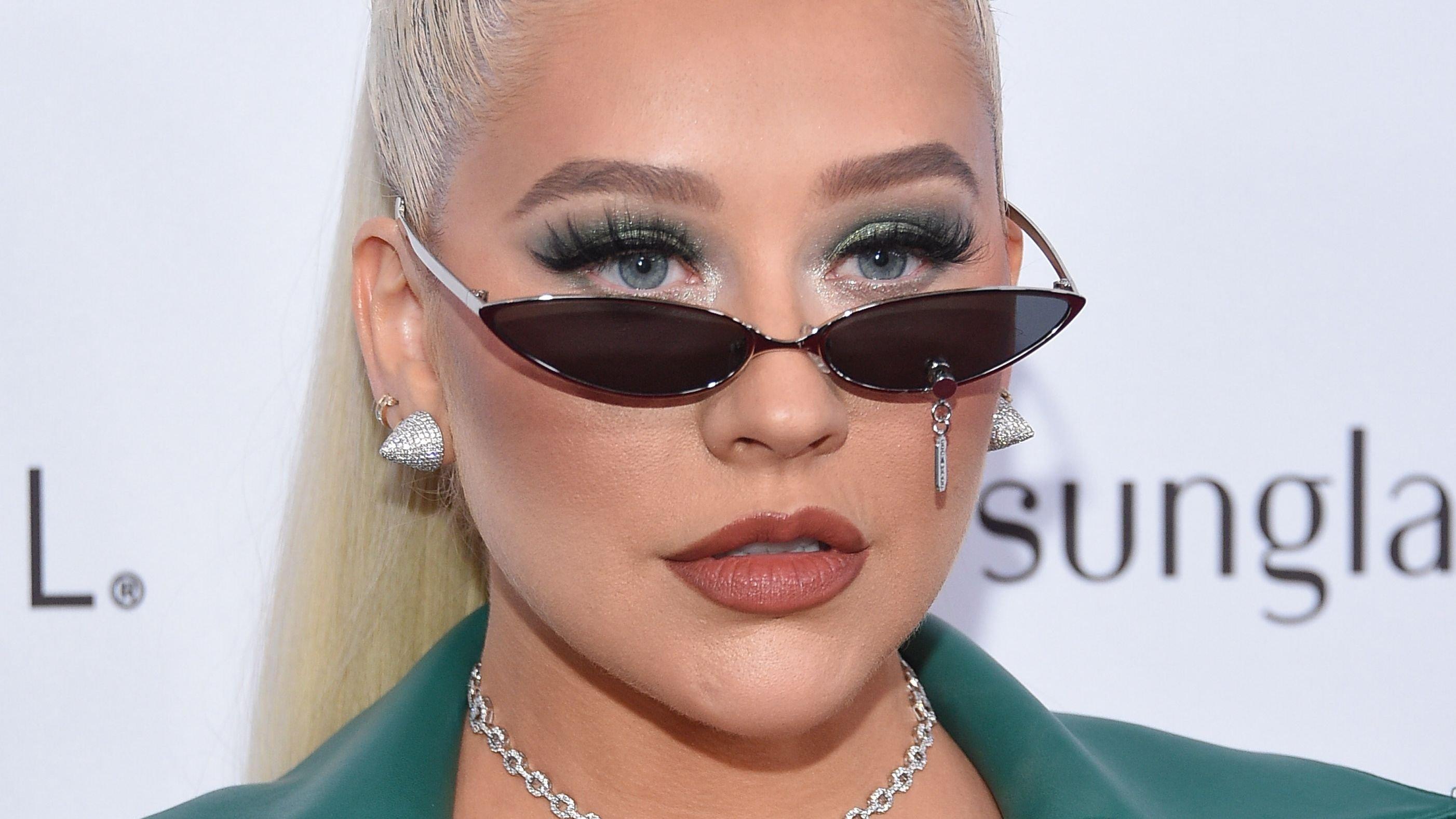 Christina Aguilera Looks Stunning In Throwback Bikini Pics
Thick Christina Aguilera looks so good, it's easy to forget her slender days but the singer's latest Instagram post reminded us of her early years. Before becoming a well-rounded lady, Xtina was a teenage dirtbag and she considers herself the O.G. of the aesthetic.
According to Urban Dictionary, a teenage dirtbag is one who lives in filth but has acceptable personal hygiene. In Aguilera's case, it's someone who defied the norms of teenage fashion and created a niche for herself.
Article continues below advertisement
The O.G. Dirtbag
The singer made a montage of some of her iconic looks with the chart-topping Wheatus single, Teenage Dirtbag, in the background. Her cover photo was a candid shot of her body clad in skimpy knitted swimwear while she cuddled a blue floaty donut.
Before adding the iconic looks, Aguilera shared a recent video of her current appearance at 41, showing her plump figure and new makeup aesthetic. The singer spotted black braided highlights and dark makeup in her montage, unlike her current nude shades.
Summer Series Around The World
Aguilera closed out her Summer Series two weeks ago in the U.K. after an electrifying mini-world tour. She performed at the Pride Parade in the U.S. in May ad wowed her fans with her innovative and creative outfits. The Latin singer returned the heat with her red-toned bodysuit and thigh-high stiletto boots.
She acknowledged her behind-the-scenes team for their support and tireless effort to get everything right. She wrote,
...to my team who made all of the magic happen. I wouldn't have been able to do this without each and every one of you.
-
Article continues below advertisement
A Fiery Presence On Stage
We've acknowledged Aguilera's numerous outfits from her world tour but let's shine more light on this fiery black leather suit. The short jumpsuit had mesh black net sleeves and a complimentary thigh-high stiletto pair of boots. She wore her hair down to her lower back in its signature platinum blonde shade.
More Appreciation
Aguilera's summer series ending evoked nostalgia, causing the singer to write more appreciative notes in her caption via Instagram. She wrote,
I absolutely loved seeing all of you during my Summer Series, being able to truly express myself on stage, and share my art with you ✨ Self-expression is all about authenticity for me and having fun while at it! Join me and @funwineofficial#SummerofFun trend and show us how you express yourself this summer!
-
The end of her note promised more entertainment for the fans this Fall.