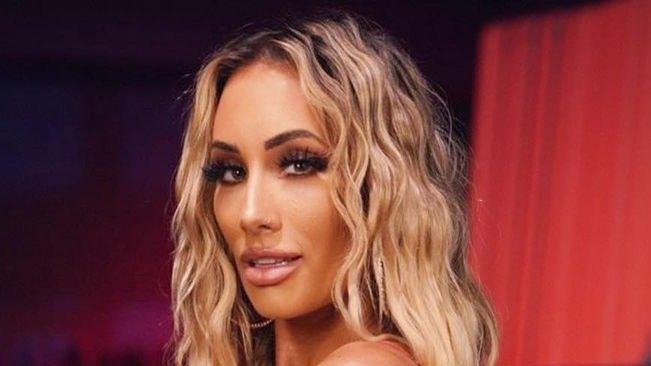 "It's Not For Everyone I Just Know I'm That Girl": Carmella Says As She Reveals Workout Routine
Carmella is an American professional wrestler, model, and dancer. However, she is best known among her fans for consistently showcasing her toned form in a variety of outfits, particularly in bathing suits. The WWE superstar works hard to maintain her figure, hence the reason she proudly flaunts it.
Recently, she took to her Instagram account to share a video of herself working out for her fans and followers to see.
Keep scrolling for the video and to know how Carmella stays fit.
Article continues below advertisement
Carmella Knows She's That Girl
In the video posted on July 26, 2022, Carmella was having a full-body workout at a gym. In the background of the wrestler's video was a soundtrack with the lyrics, "If you just know you are that girl. Yep. You just have no choice but to be that girl. And I feel like I'm that girl." The song's lyrics appeared to be Carmella's motivation for the day.
She also captioned the post with a few lines from the soundtrack, "It's not for everyone; I just know I'm that girl. @solidcore always shows up and shows out -- mentally AND physically!"
Carmella Eats Clean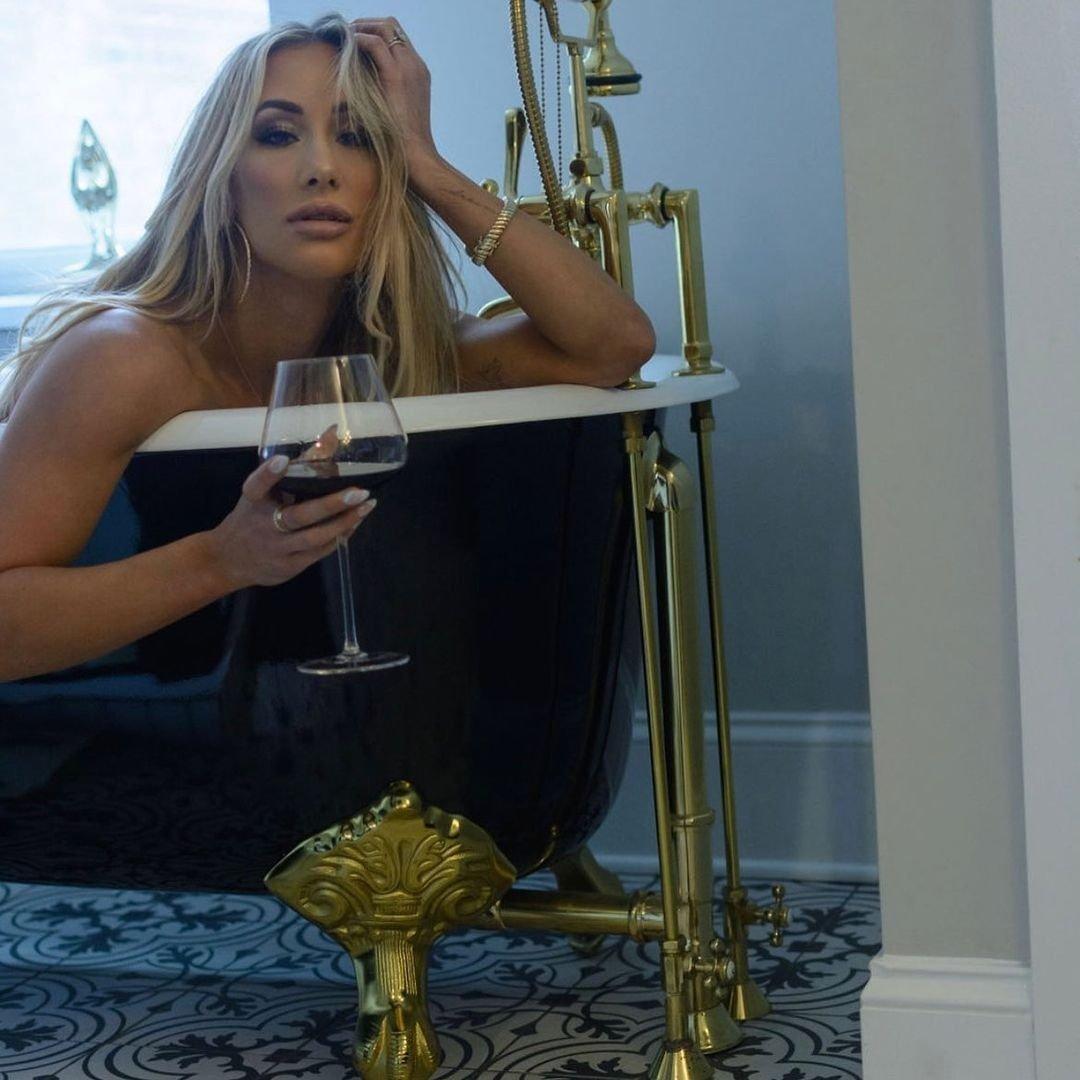 As a fitness enthusiast, Carmella has shared how she manages to stay in shape on more than one occasion.
In an interview with Parade, she revealed that she does not follow a specific diet but only focuses on clean eating.
"I try to eat clean 70% of the time; fruits, veggies, nuts etc. The other 30% of the time I eat what I want. It's important not to deprive yourself because then you overindulge when you give in. At least that's how it works for me."
The athlete added that she was now at a point in her life where she could eat anything she wanted.
Article continues below advertisement
Carmella Focuses On Being Healthy
The 34-year-old WWE star revealed that her major focus is on being healthy rather than looking skinny.
"I focus on being healthy," she said about her goals.
She also explained that she once felt insecure about how she looked because she felt she wasn't thin enough.
"For a long time I looked in the mirror and hated what I saw. As a dancer, I always struggled with my weight and not thinking I was thin enough. I look back at pictures and I was rail thin but I put so much pressure on myself to look a certain way. That mentality followed me well into my adult life."
Carmella added that she realized in the last few years that being healthy was so much more important than being skinny.
Carmella Works Out With Weights
Carmella also shared some of her specific exercise routines. The fitness enthusiast revealed that she does 30 minutes of empty stomach cardio on the bike or treadmill every morning. In addition, she tries to do weight four to five days a week.
She also said, "When I'm home, I train with my personal trainer and really try to ramp up my workouts because it's hard to get them in on the road and really push myself when I'm alone and tired."
With Carmella revealing what she puts into maintaining her impressive figure, her fans and other admirers now know how she stays fit and gorgeous always.