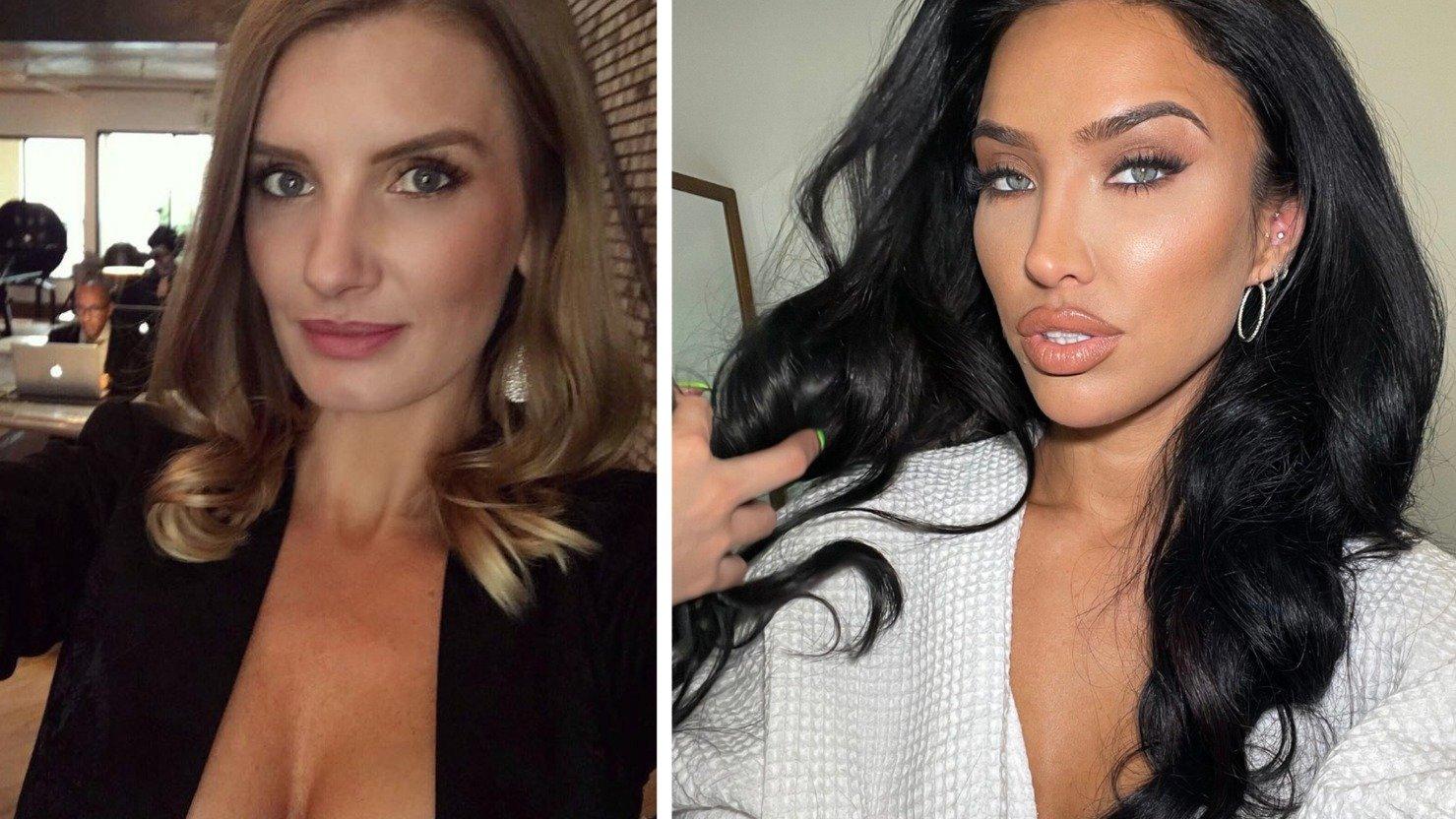 Bre Tiesi And Nicole Young Join 'Selling Sunset' Cast
There's excellent news for all fans of Netflix's Selling Sunset! On August 4, the show announced the addition of two new familiar personalities to look forward to.
Nicole Young and Bre Tiesi will appear in seasons 6 and 7 of the popular reality series that follows the prestigious Oppenheim Group real estate company as it markets some of the most abundant luxury properties in Los Angeles.
Find out more details about the newest stars below.
Article continues below advertisement
A Mom And Real Estate Agent
Bre is a well-known personality. Therefore, her name probably sounds familiar. She is a model who recently gave birth to a son named, Legend, who she shares with the famous Nick Cannon.
According to Netflix, Bre's keen awareness of Los Angeles's different components, from business to branding, Hollywood to houses, has helped her to climb to popularity. She is also a "key player in the entertainment industry."
With the network suggesting that Bre has "developed a steady and devoted stream of clients who exclusively work with her," it appears she will attract a new group of A-list homeowners.
It's Time For Bre To Be A Big Girl
In an exclusive interview with PEOPLE, Bre discussed her thrilling experience of becoming a part of the show and the challenging choices of displaying her life on camera as a new mother.
"I'm not going to necessarily hide [Legendary] from anything," Bre said."It is what it is between his dad and I. He's still obviously so little, so I will protect him from the majority of it for a little while."
As the interview continued, the L.A. native discussed her transition from a modeling career to real estate.
"I wanted to transition out of modeling and start setting myself up for a long-term career," the new mom said.
"As amazing as modeling was as an industry for me, I was just kind of over it. You know, I'm 31 now. So I'm like, it's time to be a big girl!" she added.
Article continues below advertisement
Introducing Nicole
Nicole has previously been on Selling Sunset, as she conducted Mary Fitzgerald and Romain Bonnet's weddings in the season two finale.
"She is no stranger to the cast or real estate," Netflix said, "as she has been the longest standing and top producing realtor at the brokerage with $100 million in sales."
The streaming platform added, "Nicole's vivacious personality, steadfast dedication to her business, and drive for success makes her a force to be reckoned with and a dynamic addition to the cast."
Nicole Had Cold Feet
Nicole was initially scheduled to appear on the reality show's first season but later chose to withdraw.
"Honestly, at the time, I just got cold feet right before they were going to start filming. I just wasn't ready to expose my entire life, and even more so, my clients and business — which I'm very protective of — to the entire world," she said.
Nicole later decided to take a gamble after observing how her coworkers managed their life as celebrities and real estate, but not before consulting Mary.
"I've talked to Mary about everything under the sun and asked her a million questions," she revealed.
"She kept reiterating, 'Just be yourself. Don't try to be anything you're not. Don't try to be anything that you think people want you to be or say what they want you to say. Just be you.'"
Having Bre and Nicole on Selling Sunset will be a game changer considering their top-notch real estate skillset and achievements. Fans can't wait for the new season to start and see them show off their real estate knowledge on the television screen.