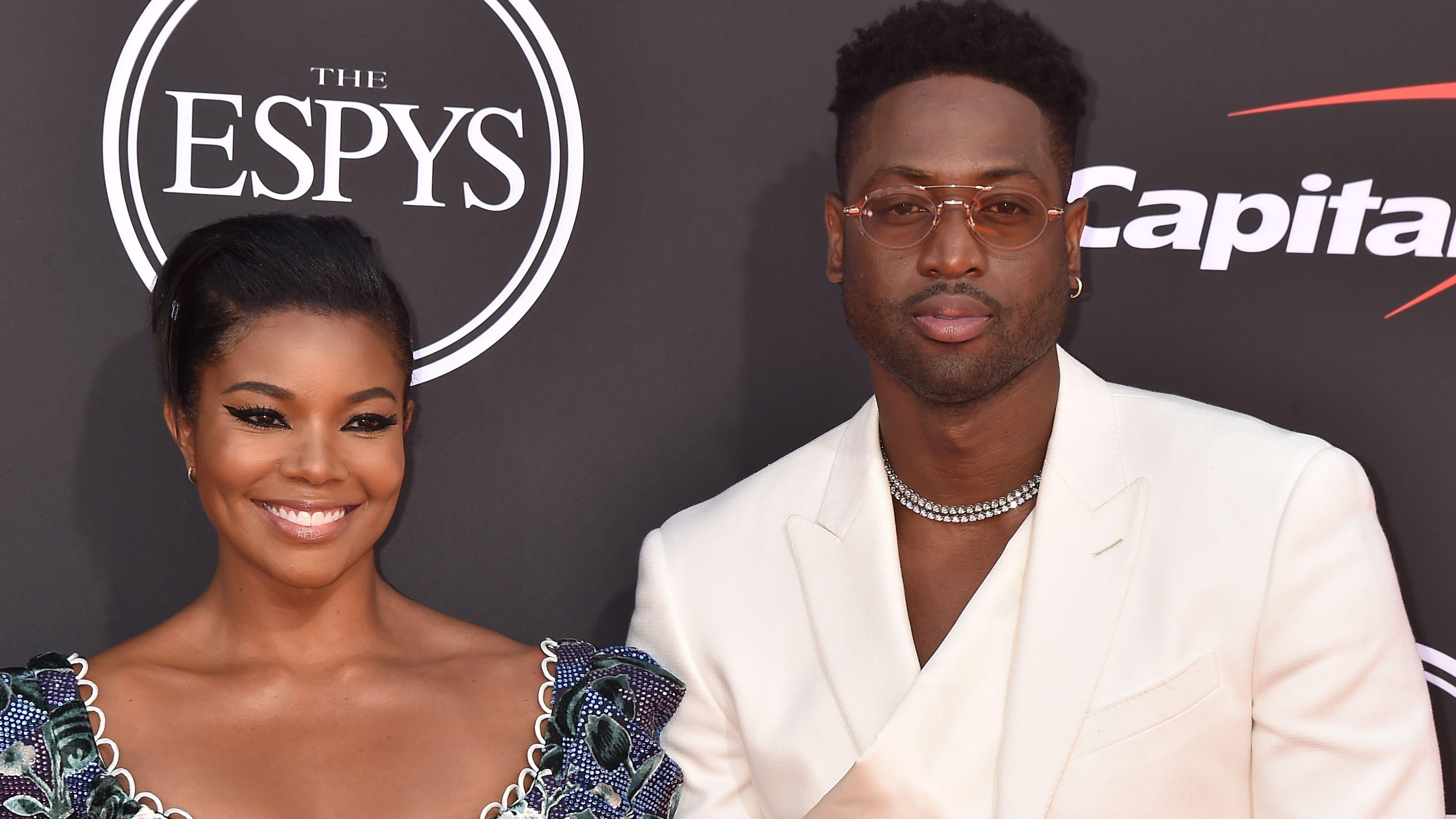 Gabrielle Union And Dwyane Wade's Cutest Moments
One of Hollywood's most famous couples emerged when former NBA player Dwyane Wade and A-list actress Gabrielle Union said their vows.
The sweet couple has never been shy about opening up about their relationship and marriage. Gabrielle and Dwyane are an exemplary couple who many people look up to.
The pair initially met in February 2007, but it took them more than two years to make their relationship public. However, the love birds, who tied the knot in August 2014, are very loud about their love for each and their blended family.
Gabrielle regularly shares pictures of her and Dwyane's cutest moments on her social media. Although the lovebirds are always busy with work and looking after their kids, they make time to show each other love.
Check out some of their cutest moments together.
Article continues below advertisement
A Beyoncé-Inspired Couple Dance
Recently, Gabrielle took to her Instagram page to share a short video of her and Dwyane having a good time. The pair laughed and happily danced to one of Beyoncé's songs. Towards the end of the video, Dwyane showed off some funny dance moves.
Gabrielle captioned the post, "@Beyoncé's made us do it! Take all our monies B. It's this alllllllll summer!! Cheers to the weekend good people!!!"
Daddy's Home
Dwyane and his beautiful wife have many hilarious moments with their adorable daughter, Kaavia James. The actress shared one of such moments on her Instagram page. The clip showed her gripping Dwyane so tightly as she welcomed him home.
On the other hand, Dwyane wrapped his arms around Gabrielle and their little girl, Kaavia James, behind her. However, Kaavia wanted her mommy to get off her spot as she asked, "Mommy, can I do that."
The Hollywood star captioned the post, "Daddy's Home."
Article continues below advertisement
Gabrielle's Favorite Workout Partner
On July 29, 2022, the Bring It On star shared another of her sweet moments with Dwyane on Instagram. She uploaded a video showing her and Dwyane working out together. The clip began with Gabrielle making a hilarious facial expression. Next, she mimicked people who asked her why she always works out the way she did and then pointed to her husband, who was topless, sweating, and showing off his amazingly fit body.
The video also showed the couple dancing to a Beyoncé song and having fun despite their intense workout drills.
A text on the video read, "Just trying to keep up witchu playa," while Gabrielle captioned the post, "How I stay motivated. My favorite workout partner @dwyanewade. I promise you can pick the music next workout. PS: This is us at 630am."
Fashion Icons
There are numerous reasons why Gabrielle and Dwayne are a great couple. They not only serve as an example to others through their love for each other and their children, but they also inspire through their sense of style and coordinated outfits.
On June 20, 2022, Gabrielle shared a series of photos in which she and Dwyane donned stunning Prada ensembles. In the pictures, the actress posed, holding Dwyane by his arm. They looked so gorgeous together.
Even though they both have demanding schedules, Gabrielle and Dwyane constantly make beautiful memories together, which their fans find very inspiring.